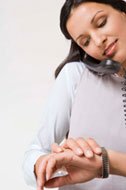 Telecoms regulator Ofcom has called for a £3.10 price cap per 90 second call to 118 Directory Enquiries numbers in an effort to prevent "bill shock".
The cost of some 118 services has risen sharply in the last few years leaving some consumers paying significantly more than they expected.
Ofcom last carried out a review into the cost of calling Directory Enquiries in 2013 when prices were around £3 for a 90 second call - the average length of a call. At the time it concluded that there was no risk of bill shock but it has now decided to take action with some 90 second calls costing as much as £20.
The proposed changes would come as a welcome step for the one million who use 118 services. This consultation opened in May and responses will be accepted up until 22 August, with results being published at the end of the year.
See our best Sim only deals guide for more ways to save money
How to cut costs now?
The simplest solution is to look up telephone numbers on the internet but if you must call a 118 service because the number you're looking for isn't on the web or you're not able to get online, don't let them connect you, just get the number and dial it separately.
Prices are often poorly advertised so it's key to know that not all 118 services cost the same. The Number provides a free directory enquiries service on 0800 118 3733 but you'll have to listen to a short advert.
Calls to 118118 will cost £4.49 per call, plus an additional £4.49/min. A 90 second call through 118 118 can cost users £11.23.
If you're visually impaired or unable to hold a telephone directory, you can sign up to the 195 service which also offers a free directory enquiries service.
What does Ofcom say?
"We're concerned about rising prices for directory enquiries, and callers paying much more than they expect. So we're taking action to protect consumers by proposing a cap on the cost of 118 numbers."