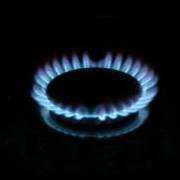 Energy supplier Outfox the Market has announced a hike to its two variable rate tariffs with 25,000 customers to see the rise in August.
Newbie provider Outfox the Market - which had offered the market's cheapest typical use energy deal since January - is increasing prices on its two variable tariffs, Zapp and Whamm. The average household on a dual fuel tariff will see bills rise by £52/year.
All variable tariffs, as the name suggests, are susceptible to price rises or decreases. New customers - those that signed up after 8am today - will already see the increased prices, though existing customers must have at least 30 days' notice. Outfox, in this case, will issue this notice to affected customers on Monday 2 July via email and its online portal, ahead of Thursday 2 August when the increases kick in.
After six months as the cheapest tariff, Outfox's Zapp tariff falls to fifth place today, leaving Utility Point as offering the cheapest deal for new customers based on average use.
Although the new rates are still competitive, many can still switch and save, plus you can leave penalty-free as there are no exit fees on these tariffs. To check if you're on the best deal for you, do a full market comparison using our Cheap Energy Club.
I am an Outfox the Market customer, how am I affected?
The price hikes, which come into effect on Thursday 2 August, hit 25,000 existing customers currently on the Zapp or Whamm tariffs. Outfox doesn't have exit fees on these tariffs though, so you can leave penalty free at any time regardless of this price increase.
For its cheaper Zapp tariff, this will see the typical household dual fuel bill rise by 6.4% to an average £859/year, up from £807/yr. That's £39/yr more than the market's cheapest – see our Cheap Energy Club for our current top picks.
If you're on Outfox's fixed tariff - Whack - then the price rise won't affect you until your deal comes to an end.
Why are prices going up?
Brad Goodfellow – Head of Operations at Outfox the Market told us: "Wholesale commodity prices have increased by 22% alongside a 300% increase in carbon credit certificates. We pass on wholesale energy prices to our customers and make zero profit on the actual energy supplied.
We have held off increasing our prices for longer than the majority of suppliers and will still be providing some of the cheapest prices in the UK, with electricity supplied from 100% renewable wind energy as standard."