Zen tops our broadband customer service poll - where does your provider rank?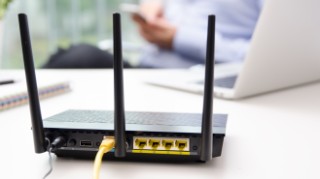 Broadband minnow Zen has been voted number one for customer service by MoneySavingExpert.com users in our latest best provider poll – but TalkTalk languishes at the bottom despite an improvement on last time.
Our biannual broadband customer service poll saw over 7,000 people rate their provider 'great', 'OK' or 'poor', based on performance over the last six months.
Of those to receive more than 75 votes, Zen came top, with 94% of 126 voters regarding its customer service to be 'great' and only two voting it 'poor', an improvement on the 90% who voted it 'great' in February.

Conversely, TalkTalk propped up the table again. Although Origin Broadband performed worse, it received fewer than 75 votes – and only providers with 75 votes or more are counted in our poll results.
TalkTalk received 885 votes, with 26% voting it 'great', 35% voting 'OK' and 38% deeming its customer service to be 'poor'. About six months ago, 45% gave TalkTalk a 'poor' rating, suggesting its efforts to improve customer service have reaped some rewards.
If you're out of contract, check now if you can save by switching using our Broadband Unbundled tool. Or see if you can haggle a better deal – use our Broadband Haggling guide for tips.

For all the latest deals, guides and loopholes simply sign up today - it's spam free!
Who is Zen?

Operating out of Rochdale, Greater Manchester, Zen started providing internet services in 1995 and now has over 100,000 residential and business customers. It has a UK-based call centre and claims to offer average speeds of 300Mb with its ultrafast package.
It isn't among the cheapest providers but unusually for a broadband supplier it has a 'great' Trustpilot rating, while a lot of telecoms companies have been relegated to 'bad'.
What about the other providers?
Of the larger internet providers, Plusnet came out on top with 58% of 1,083 voters saying its customer service was 'great' and only 15% voting 'poor'. John Lewis, better known as one of the nation's favourite department stores, features for the first time, in third place, having not gained enough votes last time round to register.
Despite receiving between 50 and 75 votes, Hyperoptic and SSE gained an 88% and a 68% 'great' rating, respectively. Sky-owned Now Broadband only received 52 votes but of those 44% went for 'great'.
It's also worth noting that Origin and KCOM performed badly, despite not receiving enough votes to register in the results. Just over half (56%) of Origin's 66 votes were for 'poor' and of KCOM's 74 votes, 46% of them were 'poor', too.
We've collated the results of the broadband providers to get 75 votes or more (to see the full results, including scores for Utility Warehouse and Now Broadband, check our August 2018 broadband poll results).
| | | | | |
| --- | --- | --- | --- | --- |
| Rank | Provider | 'Great' | 'OK' | 'Poor' |
| 1 (1) | Zen | 94% | 4% | 2% |
| 2 (4) | Plusnet | 58% | 27% | 15% |
| 3 (n/a) | John Lewis | 53% | 31% | 16% |
| 4 (5) | EE | 42% | 39% | 19% |
| 5 (7) | Vodafone | 43% | 28% | 29% |
| 6 (8) | Sky | 34% | 45% | 21% |
| 7 (6) | Virgin Media | 38% | 38% | 25% |
| 8 (10) | BT | 33% | 37% | 29% |
| 9 (9) | Post Office | 28% | 41% | 31% |
| 10 (11) | TalkTalk | 26% | 35% | 38% |
What do TalkTalk and Zen say?
A TalkTalk spokesperson said: "While these results are disappointing, we have seen more customers than ever staying with us this year as we roll out major service improvements.
"We've closed down our call centres in India, we have introduced new online tools to help customers resolve issues quickly and conveniently, and have launched our new Wi-Fi Hub with unbeatable Wi-Fi signal to strengthen network reliability. All these initiatives are starting to deliver improvement in satisfaction levels."
Andrew Fryatt, Zen's managing director, said: "We're delighted that so many MoneySavingExpert readers have received a great service from Zen. We believe in doing things differently, putting people first and making great customer support a top priority. We regularly win awards for our service and support, and results like this one just confirm that we're doing something right. We're committed to making our service and support even better."
For all the latest deals, guides and loopholes simply sign up today – it's spam-free!
Have your say
This is an open discussion and the comments do not represent the views of MSE. We want everyone to enjoy using our site but spam, bullying and offensive comments will not be tolerated. Posts may be deleted and repeat offenders blocked at our discretion. Please contact fbteam@moneysavingexpert.com if you wish to report any comments.
Update: We are aware that some users may currently be having issues seeing the comments and we're working on it.