Lloyds, Halifax and Bank of Scotland to hike overdraft fees for millions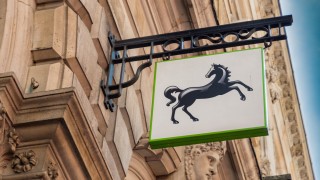 Nearly all customers with an overdraft at Lloyds, Halifax and Bank of Scotland will see their charges increase from next year – and some will pay more than £100 a year extra.
Lloyds Banking Group – which includes all three banks – introduced a flat daily overdraft fee of 1p for every £7 last year, abolishing unarranged overdraft charges and missed payment fees.

But this flat rate will be changed to a tiered system next year, meaning you'll pay different rates depending on how big your overdraft is.
If you have an overdraft and it's less than around £4,100, you'll pay more under the new system, which comes into effect on 14 January (Bank of Scotland), 28 January (Lloyds) and 4 February (Halifax).
What are the changes?
Currently, you pay 1p per day for every £7 of overdraft. From next year though, this will change as follows:
The cost for the first £1,250 of an overdraft will increase to 1p a day per £6.


The cost for the amount of your overdraft between £1,250 and £2,500 will remain at 1p a day per £7.


The cost for the amount of your overdraft above £2,500 will drop to 1p a day per £8.
For example, if someone is consistently £500 overdrawn (not realistic, but to illustrate) they currently pay around £260 a year – under the new system it will be around £300. Someone consistently £1,500 overdrawn currently pays around £780 a year – in future it will be roughly £890.
If your overdraft is more than around £4,100, the fees you'll pay will be slightly reduced under the new system – but overdraft limits this high are extremely rare. According to the Financial Conduct Authority, most overdrafts are for less than £250.
My charges are going up – what can I do?
We always tell people to switch banks, grabbing free cash and getting better terms, but often those with overdrafts are stuck either because they have a poor credit score, or their arranged (ie, pre-allowed) overdraft with their existing bank has grown over the years, making it far too big to switch.
Yet there are ways out. Rather than detailing them here, we've full info on what you can do in MoneySavingExpert.com founder Martin Lewis' new overdrafts guide.
What does Lloyds Banking Group say?
A Lloyds Banking Group spokesperson said: "Lloyds Bank, Halifax and Bank of Scotland are the only banks where customers do not pay unarranged fees.
"We are now, as part of the regular review of our current accounts, writing to a number of customers to inform them of an update to the costs of their arranged overdrafts from January 2019. Our customers continue to benefit from our approach, with overdraft costs remaining simple and transparent."
For all the latest deals, guides and loopholes simply sign up today – it's spam-free!
Join the MSE Forum discussion