140,000 Virgin Mobile customers face April price hikes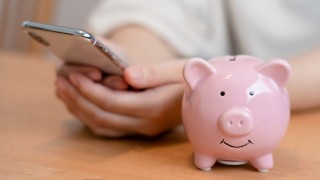 Around 140,000 pay-monthly Virgin Mobile customers will see their bills rise from April because the operator is scrapping some of its tariffs, MoneySavingExpert.com can reveal.
Virgin Media, which runs Virgin Mobile, says it's removing some old pay-monthly tariffs (including some Sim only contracts) and is moving customers onto the closest equivalent tariff currently available – but some customers are saying that their bills will be hiked by over £80/year as a result.
If you're affected, you CAN leave your contract penalty-free or switch to a different Virgin deal – as long as you contact the company before Tuesday 31 March.
It's worth noting that the changes are separate from inflation-based rises seen from other mobile providers, such as EE, O2 and Three, over the past couple of weeks. Virgin's T&Cs say its pay monthly and Sim only plans will increase every July by March's Retail Prices Index (RPI) rate, which is set to be announced on 22 April 2020.
For more help on cutting your mobile bill, see 30+ Cheap Mobile Tips.
'It's nearly a 700% price hike'
Virgin Mobile customers have expressed their frustration with the price increases on Twitter, with some saying they'd only recently taken out their contracts. Here are a few we spotted:
My bill's going up – what can I do?
Virgin Media has refused to tell us exactly which tariffs are affected, but says it will be contacting affected customers directly to let them know about the specific changes that'll affect them.
Customers will see the new prices appear on their April bills – all affected customers will see an increase in price, though Virgin says most will receive increased allowances too.
If you're affected, here's what you can do:
You CAN leave penalty-free as long as you contact Virgin Media by Tuesday 31 March. You can ring it on 0800 183 1150.

If you're looking for a new deal, consider that most should NEVER pay more than £10/month for mobile use. See our Mobile section and Best Sim only Deals guide for full help on finding a cheaper deal elsewhere.


You can also choose a different Virgin tariff to move to. Virgin says that customers will be moved onto the closest equivalent tariff to their current deal, but you don't have to stick with this – you can choose another deal if you find one that would suit you better.

This could also be a chance to haggle a better deal – especially as you have the right to leave penalty-free if you don't find a tariff you want. See our Mobile Haggling guide for more.

If you have a 'Freestyle' tariff, where the airtime and handset costs are separate, you could just opt to cancel the airtime part of your contract penalty-free. You can then continue to pay the monthly handset part of your contract, pay it off in a lump sum, or trade in your existing handset and use its value to offset what's left to pay of the handset loan. Before doing this, check if you're getting a good deal using our Sell Old Mobiles guide.
What does Virgin say?
Virgin Media says that the "vast majority" of customers will see price hikes of less than £7/month.
A Virgin Media spokesperson said: "We're updating some of our older mobile plans so that our customers can continue to enjoy the best of our services. As always, any changes made will be communicated to our customers in a clear and timely way."
For all the latest deals, guides and loopholes simply sign up today – it's spam-free!
Join the MSE Forum discussion