App-based banks lead our customer service poll – see how your bank did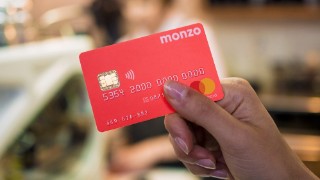 Challenger bank Monzo has taken the crown in our latest banking customer service poll – knocking First Direct off the top spot for only the second time ever.

More than 5,000 MoneySavers voted in our latest online poll, with 93% of Monzo customers considering its customer service 'great'.
Until last year, First Direct had won every banking service poll we'd ever done – but it was pipped to the post by Monzo in March 2019. In our last poll in August 2019, First Direct temporarily managed to reclaim the top spot, helped by the fact that Monzo didn't receive the 100 votes required to be counted in our official rankings.
But the app-only bank is now back in pole position, with First Direct slipping to second place with an 89% 'great' rating and Monzo's digital rival Starling Bank taking third place with 86% of its customers rating its service as 'great'.
This means two of the three top-rated banks are now app-only, and none of the top three has branches.
At the other end of the scale, RBS took the wooden spoon, with only 35% of its customers saying its service was 'great'.
First Direct is still a solid performer when it comes to service, and topped the Competition and Markets Authority's banking league table last month, which didn't include Monzo.
If you're not happy with your bank's service, you could get a free £175 to switch. See our Best Bank Accounts guide for more info.

Martin: 'The old banks are left looking like lumbering dinosaurs'
Martin Lewis, founder of MoneySavingExpert.com, said: "This is the dawn of the age of app-based banking, with both Monzo and Starling appearing on the top service podium. They are leaving the old banks looking like lumbering dinosaurs.
"Tech expectations, especially among younger customers, are sky-high. They don't just want to see their balances, they want charming tools that help them interrogate their finances, aid budgeting, and even algorithms to help them save automatically. Some old banks are trying to introduce this, but they aren't nimble enough.
"Yet while none of the winners have branches, we need to be careful not to draw the conclusion they're not needed. The banking sector has to run a balance between tech-savvy new customers, and providing continuity of facilities to some in the older generation who can't or won't bank online.
"And while Monzo and Starling are top for service, they don't come close to packing the perks of some of the older players, who have to buy in customers – RBS, NatWest and HSBC all currently pay new switchers £175. And filling the sweet spot between service and finance is First Direct, which is second for service and currently gives new switchers £100 for free, a £250 0% overdraft for some and a linked 2.75%-paying regular savings account."
The results in full
We survey MoneySavingExpert.com users twice a year to see how they rate their main bank's customer service. We've collated the results of all the banks that got 100 votes or more (to see the full results, check our February poll).
| | | | |
| --- | --- | --- | --- |
| Rank + provider | 'Great' | 'OK' | 'Poor' |
| 1. Monzo | 94% | 4% | 2% |
| 2. First Direct | 89% | 7% | 4% |
| 3. Starling | 86% | 5% | 9% |
| 4. Nationwide | 74% | 20% | 6% |
| 5. Co-op Bank / Smile | 68% | 22% | 10% |
| 6. Santander | 54% | 37% | 9% |
| 7. Barclays | 54% | 30% | 16% |
| 8. Lloyds | 51% | 32% | 17% |
| 9. Halifax | 47% | 40% | 13% |
| 10. HSBC | 45% | 34% | 21% |
| 11. NatWest | 41% | 38% | 21% |
| 12. TSB | 39% | 39% | 22% |
| 13. RBS | 35% | 35% | 30% |
What do the banks say?
An RBS spokesperson said: "We know that we can do more to improve the experience for customers and are focused on doing better in order to provide the best possible service to customers, businesses and communities.
"We are investing in dedicated teams focused on making improvements for customers to address the areas where our service falls short of expectations, such as introducing video banking and technology to help reduce queuing times in branches."
For all the latest deals, guides and loopholes simply sign up today – it's spam-free!
Have your say
This is an open discussion and the comments do not represent the views of MSE. We want everyone to enjoy using our site but spam, bullying and offensive comments will not be tolerated. Posts may be deleted and repeat offenders blocked at our discretion. Please contact fbteam@moneysavingexpert.com if you wish to report any comments.
Update: We are aware that some users may currently be having issues seeing the comments and we're working on it.