36,000 NatWest and RBS customers owed overdraft refunds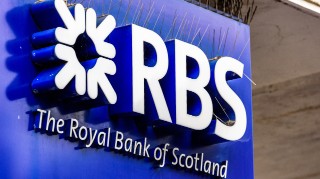 Some 36,000 RBS, NatWest and Ulster Bank customers will be refunded a total of £2.2 million after the banks failed to set up the correct alerts warning them about unarranged overdraft charges.
RBS Group, which includes all three banks, broke a legal order requiring banks to send customers text alerts before they charge them for using an unarranged overdraft.
The banks failed to enrol 179,000 customers into a programme of alerts within the required time, when their accounts matured from youth accounts (which aren't subject to overdraft charges) to adult current accounts. Under the rules, banks need to do this within 10 days of when the charges start to apply.
As a result of this breach, 36,000 of these customers were charged for going into or attempting to go into an unarranged overdraft even though they hadn't been sent an alert.
RBS Group has now agreed to pay out a total of £2.2 million in refunds to these customers, which includes 8% interest. This works out at an average refund of roughly £60, though actual amounts will depend on individual cases.
RBS is one of a long list of providers to be rapped over this issue – with Nationwide, Metro Bank, HSBC and Santander all paying out refunds over the last year.
It will now need to keep the Competition and Markets Authority and Financial Conduct Authority informed as it pays refunds to customers.
I'm an RBS customer – what should I do?
RBS Group says it's contacting customers now, and aims to pay out refunds over the summer, so generally you don't need to do anything if you want to get your money back.
It's also said it will consider any "reasonable claims" if you've had extra costs as a result of going into your unarranged overdraft.
If you want to make an additional claim, or you think you're affected but don't hear anything from your bank over the next few months, you can get in touch using the contact details for NatWest, RBS and Ulster Bank.
What does RBS say?
An RBS Group spokesperson said: "We apologise to any customers affected, we are contacting those customers to let them know to expect a refund of these charges and we have put systems in place to ensure that this does not happen again."
For all the latest deals, guides and loopholes simply sign up today – it's spam-free!