320,000 Nationwide customers owed average £19 refund for overdraft charges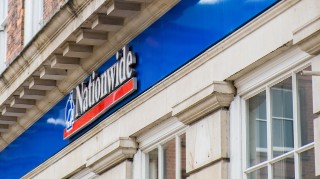 Nationwide will refund £6 million to current account customers, after failing to send customers the correct alerts warning them about unarranged overdraft fees.
Since February 2018, current account providers have had to send customers a text alert before they charge them for unarranged overdrafts, as part of an order made by the Competition and Markets Authority (CMA). This gives the customers a chance to take action and avoid the overdraft fees.
But Nationwide has admitted breaking this rule 20 times since February 2018, affecting over 320,000 customers, who will now be refunded any fees they were charged, equating to £19 each on average.
While in 80% of these cases Nationwide did send text alerts to customers telling them they needed to pay money into their accounts, the wording of the texts didn't comply with the CMA order because they didn't specifically tell customers that they would be charged unarranged overdraft fees if the payment wasn't made. The wording was corrected in November 2018, but there have also been occasions where texts were sent to old mobile numbers or were not sent.
By April next year, all banks must have scrapped unarranged overdraft fees and will have to charge a single interest rate for arranged overdrafts, following an order from the Financial Conduct Authority (FCA). Nationwide has already announced its new rate of 39.9% APR, which will kick in from November. See Cut Overdraft Costs for more info on managing your overdraft.
In a separate issue, the CMA has also released a letter to Nationwide today about a breach of an order relating to current accounts in Northern Ireland, after the building society failed to provide leaflets about current account switching to around 120,000 customers. This order has now been revoked, but Nationwide says it will still send leaflets to the affected customers.
I'm a Nationwide customer – what should I do?
Nationwide says it's writing to customers to let them know what's happened.
It will pay the refunds directly into affected customers' bank accounts by December 2019, so you shouldn't need to do anything to get your refund.
But if you're unsure if you're affected, you can contact Nationwide using its live chat feature, or by calling its helpline. There are different phone numbers to call depending on what type of current account you have.
If you're affected but have since switched bank accounts, Nationwide will send a cheque instead. If you've moved home or changed your contact details since switching, you can call 0800 302011.
'It's crucial consumers know what the charges are when they use their overdraft'
Kirsty Good, head of campaigns at MoneySavingExpert.com, said: "Overdraft charges have been overly complex for a long time – to the extent that the regulator, the FCA, recently announced new rules to make the cost of using an overdraft more transparent, fairer and easier to understand.
"It's crucial consumers know what the charges are when they use their overdraft, which means banks and building societies – like Nationwide – must provide them with clear communication. It's encouraging to see the CMA take action, like it has done today, when this falls short."
What does Nationwide say?
A Nationwide spokesperson said: "We have engaged proactively with the CMA to review these incidents, which were first reported to them in 2018 and the wording was corrected in November 2018. We have implemented improvements and additional controls to ensure this does not happen again. These controls are currently being reviewed by independent third parties.
"As an organisation that prides itself on service, we apologise for these incidents and any inconvenience caused. We have started the process for refunding members and will ensure no one is left out of pocket."
Adam Land, CMA senior director for remedies, business and financial analysis, said: "The text alerts we ordered banks to send to customers if they are about to slip into an unarranged overdraft are key to helping them avoid unexpected fees.
"Although we are pleased that Nationwide is going to reimburse customers affected, the CMA needs stronger powers for cases like this, which is why we are seeking the ability to impose fines when firms breach our orders."
For all the latest deals, guides and loopholes simply sign up today – it's spam-free!
Join the MSE Forum discussion