Prices to rise for 100,000s of Plusnet broadband and phone customers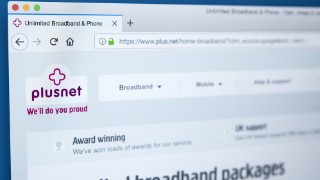 Hundreds of thousands of Plusnet broadband and phone line rental customers who are out of contract will see an inflation-linked price rise in October – though if you're affected, you can leave penalty-free.
Monthly broadband and phone line rentals will increase by 1.5% on 7 October 2020, linked to April's Consumer Prices Index inflation rate. Plusnet says the average monthly price increase will be 40p.
If you have a fixed-price contract, you won't see your prices go up in October. You will be affected once your contract ends though – but at this point you'll be able to leave penalty-free.
Plusnet says it's currently contacting its out-of-contract customers by letter and email to let them know about the change. If you have a fixed-price contract, you'll be notified as part of your end-of-contract account review.
It's the second time in a year that Plusnet's hiked prices – in December 2019, 100,000s of customers were hit by increases to broadband, line rental and call costs.
Use our Broadband Unbundled tool to find the best deals.
Beat the hikes 1 – leave penalty-free
These changes affect out-of-contract customers, meaning you can leave penalty-free at any time regardless of the price increase.
If you're currently on a fixed-price contract, your costs won't increase during the term of your contract. When you're notified about the change as part of your end-of-contract account review, you'll be asked to ring Plusnet within 14 days to leave penalty-free. But the increase will only kick in once your contract has ended – at which point you can leave penalty-free at any time.
It's worth noting that many providers have inflation-linked prices, so there's little point simply leaving because you're annoyed. But check if you can find a cheaper deal elsewhere (compare broadband with our Broadband Unbundled tool or see our Cheap Broadband guide for help).

Beat the hikes 2 – haggle, haggle, haggle
If you're willing to stick with Plusnet, this is a chance to haggle a better deal – especially as you'll have the right to leave penalty-free if it doesn't give you one.
See our Haggle with Service Providers guide for detailed tips, but for starters here are a few...
Benchmark the best deal elsewhere, so you ask for a realistic discount (compare broadband with our Broadband Unbundled tool).
Get through to the retentions (sometimes called disconnections) department. They have the most power to slash costs, as their job is to keep you.
Use charm and be friendly. Aggression or anger will just put their back up.
Don't panic if they call your bluff and say they'll disconnect you.
Problems mean discounts, so if you've had issues with Plusnet in the past – eg, slow broadband – politely tell it when you haggle.
Never go with the first offer. Chances are it's not the best deal. Remember, be firm.
The salesperson may push you to agree because it's a 'limited-time offer' – don't feel pressured into agreeing to the new price or deal unless you're certain.
Vote with your feet. If you don't get what you want, you should seriously consider leaving.
What does Plusnet say?
A Plusnet spokesperson said: "Like many other providers, we are changing our prices in line with the Consumer Prices Index this year, meaning customers will see their broadband and line rental monthly price increase by an average of 40p per month.
"We are currently letting our out-of-contract customers know about this change, taking effect from 7 October 2020. We will also be contacting our fixed-price contract customers as part of their end-of-contract account review."
For all the latest deals, guides and loopholes simply sign up today – it's spam-free!
MSE Forum
Join the MSE Forum discussion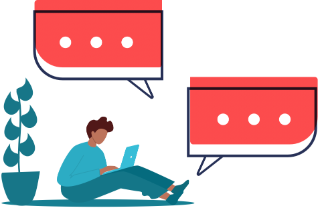 Have your say
This is an open discussion and the comments do not represent the views of MSE. We want everyone to enjoy using our site but spam, bullying and offensive comments will not be tolerated. Posts may be deleted and repeat offenders blocked at our discretion. Please contact fbteam@moneysavingexpert.com if you wish to report any comments.
Update: We are aware that some users may currently be having issues seeing the comments and we're working on it.