Former GNE customers left in limbo as EDF warns it will take until May to complete transfers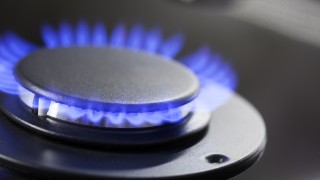 Over 250,000 customers of the defunct gas and electricity supplier Green Network Energy (GNE) are still waiting for EDF Energy to set up their accounts two months after it was appointed as their new supplier, MoneySavingExpert.com can reveal. EDF's warned it'll take until the end of May to finish transferring all customers – here's the latest on what's happening and your rights.
Update: 21 April 2021: EDF says it has now transferred 62% of customer accounts to its systems and adds that this figure will reach 70% by the end of the week. The energy supplier says all former GNE customers should have received at least one email about the transfer – if you haven't, EDF says you should contact it directly so it can work out what's gone wrong.
Energy regulator Ofgem appointed EDF Energy to supply GNE's 360,000 household customers after the mid-size provider stopped trading at the end of January. But two months on, many former GNE customers say they still haven't been contacted by EDF. It says it will have started transferring 25% of GNE's customers to its systems by Friday 2 April, but hasn't said how many transfers have been completed.
But while there's a delay to the switch, that's not a reason to panic.
You'll likely be on a cheap tariff in the meantime. If you've yet to be transferred, the good news is you're likely on a cheap tariff in the meantime as some of EDF's deals are the cheapest on the market and you won't pay more than you did.


Credit will be refunded shortly. EDF says it will refund any credit owed "as soon as possible", although there's no hard deadline for this set by either EDF or Ofgem.


Don't switch until the transfer is complete and you've got any credit back. Once that's happened, you can use our free Cheap Energy Club to see if you can save by switching.
EDF blames the delay on it taking time to ensure the transfer process runs as "smoothly as possible" with accounts and direct debits setup correctly with "nothing for you [customers] to do".
'Two months without an update – not a great start'
We've seen dozens of complaints and queries from former GNE customers in recent weeks, asking what's going on. Here are just a few:
Some will have to wait until the end of May to be transferred

EDF's told us it's only begun transferring a quarter of GNE's customers so far and it doesn't expect to complete all transfers until the end of May. It does say though that the number of customers being moved over is "increasing every day".
When we asked the regulator Ofgem about the delays in transferring customers, it told us it doesn't require suppliers to hit specific deadlines because each case presents different challenges, but it expects suppliers to deliver a "smooth transition".
You WON'T pay more while you're waiting to be transferred
If you're one of the thousands still waiting, the good news is that you won't pay more for your energy than you were already while you're waiting to be transferred.
Former GNE customers were moved at the end of January to one of six new EDF tariffs (five standard direct debit tariffs, one prepay). Which one you'll be on depends on the rates you were paying with Green Network Energy, but EDF says it "guarantees all customers will see a price decrease versus your current tariff until 30 September 2021". It says in the unlikely event that your specific energy usage pattern results in a higher bill, it'll give you a bill credit for the difference.
What's more, the tariffs customers have been moved to aren't just cheaper than GNE's - three of the five paid by direct debit are actually cheaper than the market's cheapest currently, so if you're moved to one of them you'll pay less than you would if you switched away. Here's how they stack up:
TARIFF
COST/YR (1)
Energy price cap

£1,138
EDF Welcome GNE Variable V1
£949

EDF Welcome GNE Variable V2

£883

Market's cheapest deal
£874

EDF Welcome GNE Variable V3

£871

EDF Welcome GNE Variable V4

£849

EDF Welcome GNE Variable V5

£797

Based on typical dual-fuel use for direct debit tariffs. (1) Including £25 MSE dual-fuel cashback (where paid).
Don't switch or cancel your direct debit until your EDF account's set up
While some are understandably frustrated at being left in limbo, if you've a direct debit set up it's best not to cancel it at this stage. You should continue to see direct debit payments to GNE leave your account – the money will go to GNE's administrators, Deloitte, and EDF is working with it to ensure payments you've made will be reflected on your EDF account once it's set up.
If you don't have a direct debit or you've cancelled it already, then you'll be billed by EDF when your account's transferred – though it may be a much bigger bill than usual as you won't have paid for a few months. EDF will offer you the chance to set up a direct debit again as part of the transfer process.
You should also avoid switching away until your EDF account's set up. The regulator Ofgem's warned that if you do, it could delay you getting back any credit balance you're owed – though it's stressed your money is protected and you will eventually get it back in any case. And crucially because EDF is porting customers from GNE en masse, if you try to switch at the same time it's switching you it could cause an administrative nightmare which might take a while to resolve.
Once you have been set up on a new account you'll be free to switch penalty-free, so it's worth doing a full comparison on Cheap Energy Club to see if you can save. Given some of the tariffs customers have been switched to are currently cheaper than the market's cheapest though, in some cases it may work out cheaper to stay, at least for now.
How to complain about the delay
Unfortunately, there's not much you can do to speed up the transfer process, but if you haven't heard from EDF at all, it's worth contacting it for an update.
Former GNE customers can text EDF on 07481 341 928, message it on WhatsApp on 07480 802 942 or call on 0333 009 6993.
If you're unhappy with the delay in the transfer, or how it's handled your account, you can submit a formal complaint (though again, there's no guarantee this will speed things up). Here's how:

First raise a formal complaint. If you can't get in contact using the contact details above, or are still unhappy, you can raise a formal complaint directly with EDF or via the free Resolver tool.


If necessary, go to the Ombudsman. As a last resort, if you've already tried contacting EDF and it's been more than eight weeks since you filed your formal complaint (or you've received a deadlock letter), you can then take it to the Energy Ombudsman, which is an independent body that handles disputes between consumers and energy firms.

You can raise a complaint for free by filling in this online form. Just make sure you select EDF as the supplier you want to complain about and not GNE – the Ombudsman is no longer accepting complaints about GNE as it is in administration.

What does EDF say?
An EDF spokesperson said: "We thank former Green Network Energy customers for their patience at this time – we are doing everything we can to move customers across to us as fast, accurately and smoothly as possible."
For all the latest deals, guides and loopholes simply sign up today – it's spam-free!
Join the MSE Forum discussion