HSBC, First Direct, M&S or John Lewis bank customer? They're making MORE payments to those in arrears in the past – some worth £1,000s
HSBC, First Direct, M&S Bank and John Lewis Finance are making a second set of payments to some customers who have been in arrears in recent years. Having previously paid some customers compensation for substandard service, they're now issuing refunds – in one case paying out over £7,000 – for interest and charges that shouldn't have been due. So if you get a cheque out of the blue, DON'T bin it thinking it's a scam or spam.
Both sets of payments relate to HSBC, First Direct, M&S Bank and John Lewis Finance customers who between 2010 and May 2019 were in arrears on any kind of financial product, including mortgages, overdrafts, credit cards and loans. The financial regulator generally defines credit arrears as any shortfall in one or more payments due, while for home mortgages it's a shortfall equivalent to two or more regular payments.

HSBC Banking Group, which all four lenders fall under, says the payments are as a result of an internal review which found that it had communicated poorly with some customers and that some had paid interest and charges when they shouldn't have. Crucially, you may be eligible for both, neither or either one of the two schemes. Here's how they work:
The FIRST redress scheme was for compensation for poor service, and ran from October 2020 to March 2021. As MoneySavingExpert.com revealed in December 2020, some customers were posted goodwill cheques worth between £25 and £100, depending on the level of poor service. These began to be sent in late October 2020, with the last arriving in late March 2021.

HSBC won't tell us exactly which customers in arrears were due payment under this first redress scheme or full details of what it did wrong, but it says examples of bad practice, which it compensated customers for, include poorly worded letters that didn't engage those who might have been struggling.


The SECOND redress scheme is to refund interest and charges, and is ongoing. Some customers who incurred interest or other fees while they were in arrears that they shouldn't have had to pay are now having them refunded, and are also getting an additional 8% interest on top. Refunds are being sent as cheques or in some cases, if HSBC has your details, will be paid directly into your bank account. HSBC says most payments have now been made but some will continue to be paid over the coming months.

HSBC won't tell us exactly who is affected or how much average payments are worth, but we've heard of refunds ranging from £245 to over £7,000.
While HSBC won't give us an indication of how many people are getting payments under the two schemes, the four brands currently have 14 million active UK customers between them – plus there are those who have already closed accounts on top. If you're struggling with arrears and need help, see our Debt Problems guide.
'I got £25 from HSBC – then a cheque for over £7,000'
We were first alerted to the second redress scheme by John Bunyan, 62, from Norwich. John, who is retired, initially received a £50 cheque out of the blue from HSBC. But he then received a further payment from HSBC for £345 directly into his bank account.
Since we first published this story on 27 April, we've received a dozen emails from MoneySavers who have also had a second refund from the HSBC Group, in many cases of £1,000+, as well as reports in our forum. Here's one of the biggest refunds we've seen:
Jane (who asked only to give her middle name) told us: "Today I received a cheque from HSBC for over £7,000 for unfair fees and charges. I am gobsmacked. It will go straight into an ISA."
The letter Jane received, which we've seen, shows that she's been paid £7,210 in total – a £6,491 refund of charges plus £718 interest after tax. However, there's no detailed breakdown of exactly what fees and interest are being refunded.
The advertising copywriter from Manchester said she believes the payment, which arrived this month, relates to a "stressful" period around eight to 10 years ago when she missed some M&S Bank credit card repayments after having to relocate and take a pay cut due to family illness. Jane said she didn't receive any help from the bank at the time but has since paid off the card.
The £7,210 payment was the second unexpected one Jane had received – she also got a £25 cheque for poor customer service last November.
You don't need to do anything if owed – but DON'T bin a cheque by mistake
HSBC says borrowers don't need to do anything to get money they're owed under either redress scheme. It says if you're due a payment it will get in touch, and that includes if you've since left the banks in question.
However, if you think you're affected and don't hear anything in the next few weeks, you can find how to get in touch with the banks on the HSBC, First Direct, M&S Bank and John Lewis Finance websites.
Be aware that HSBC will automatically take income tax at the basic rate (20%) from the 8% interest you receive. This may mean you need to reclaim it, if eligible, via HM Revenue & Customs using an R40 form.
MSE founder Martin Lewis warned people against accidentally throwing away cheques from HSBC on ITV's The Martin Lewis Money Show in January, after one borrower almost threw his away thinking it was a scam. You can watch the clip below, although bear in mind Martin didn't know about the second scheme at the time.

The clip above lasts 58 seconds and has been taken from The Martin Lewis Money Show on Thursday 14 January, courtesy of ITV Studios Ltd, all rights reserved. You can turn on subtitles by clicking the closed captions icon at the bottom right of the video.
However, while these payouts are entirely legitimate, it's always worth being wary of scams if you're contacted out of the blue. If you receive an unexpected cheque or payment, make sure that the details on the letter relate to an account you actually have or had. If you're in any doubt, contact the bank to check – and find the number for yourself rather than relying on details in the letter.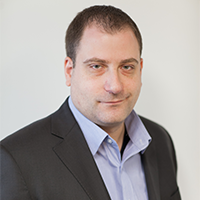 'Keep an eye out for unexpected payments'
Steve Nowottny, news and investigations editor at MoneySavingExpert.com, said: "Just as we saw with the first redress scheme, it's likely some customers and particularly former customers may be taken by surprise by these payments, coming as they do apparently out of the blue.
"So if you were in arrears between 2010 and 2019 and think you may be affected, keep an eye on your account for unexpected payments – and whatever you do don't accidentally chuck a cheque in the bin."
For all the latest deals, guides and loopholes simply sign up today – it's spam-free!
Join the MSE Forum discussion