HSBC, First Direct, M&S or John Lewis bank customer? They're making MORE payments worth £100s to those in arrears in the past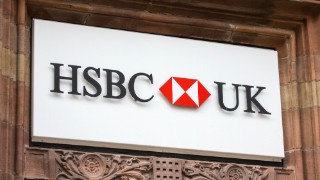 HSBC, First Direct, M&S Bank and John Lewis Finance are making a second wave of payments to some customers who have been in arrears in the past few years. Having previously paid some customers compensation for substandard service, they're now issuing refunds worth £100s for interest and charges which shouldn't have been due. So if you get a cheque out of the blue, DON'T bin it thinking it's a scam.
Both sets of payments relate to HSBC, First Direct, M&S Bank and John Lewis Finance customers who between 2010 and May 2019 were in arrears on any kind of financial product, including mortgages, overdrafts, credit cards and loans. The financial regulator generally defines credit arrears as any shortfall in one or more payments due, while for home mortgages it's a shortfall equivalent to two or more regular payments.

HSBC Banking Group, which all four lenders fall under, says the payments are as a result of an internal review which found that it had communicated poorly with some customers and that some had paid interest and charges when they shouldn't have. Crucially, you may be eligible for both, neither or either one of the two schemes. Here's how they work:
The FIRST redress scheme was for compensation for poor service, and ran from Oct 20 - Mar 21. As MoneySavingExpert.com revealed in December 2020, some customers were posted goodwill cheques worth between £25 and £100, depending on the level of poor service. These began to be sent in late October 2020, with the last arriving in late March 2021.

HSBC won't tell us exactly which customers were due payment under this first redress scheme or full details of what it did wrong, but it says examples of bad practice, which it's compensating customers for, include poorly worded letters that didn't engage those who might have been struggling.


The SECOND, new redress scheme is to refund interest and charges, and is ongoing. Some customers who incurred interest or other fees while they were in arrears, which they shouldn't have had to pay, are now having that refunded, and also getting an additional 8% interest on top. Refunds are being sent as cheques or in some cases, if HSBC has your details, will be paid directly into your bank account. HSBC says most payments have now been made but some will continue to be paid over the coming months.

HSBC won't tell us exactly who is affected or how much average payments are worth, but we've spoken to one MoneySaver (see below) who got almost £350 back.

While HSBC won't give us an indication of how many people are getting payments under the two schemes, the four brands currently have 14 million active UK customers between them – plus there are those who have already closed accounts on top. If you're struggling with arrears and need help, see our Debt Problems guide for what to do.
'I got £50 from HSBC - and then an additional £344'
We were first alerted to the second redress scheme by John Bunyan, 62, from Norwich. John, who is retired, initially received a £50 cheque out of the blue from HSBC in the post. But he then received a further payment from HSBC for £344.71 directly into his bank account .
John told us: "I haven't had an account with HSBC for over seven years so getting a cheque for £50 out of the blue in December 2020 was a complete surprise. It was then I saw on your website that I was not alone.
"There were two ways you could get the money. The first was to deposit the cheque into your account, or you could complete an online form notifying HSBC of your current account and it'd cancel the cheque and pay the money straight into your account. I opted for the latter.
"Nothing happened for over a month but eventually the £50 was paid in January. Then I noticed in February that an additional £344 had been paid in unexpectedly from HSBC, which also had 'remediation' next to it. I later received a letter explaining what this second payment covered."
Have you received a second refund from HSBC? Let us know. You can email us at news@moneysavingexpert.com (though unfortunately we can't respond to every email) or tell us via the MSE Forum link below.

You don't need to do anything if owed - but DON'T bin a cheque by mistake
HSBC says borrowers do not need to do anything to get money they're owed under either redress scheme. It says if you're due a payment it will get in touch, and that includes if you're a former customer who's since left the banks in question.
However, if you think you're affected and don't hear anything in the next few weeks, you can find how to get in touch with the banks on the HSBC, First Direct, M&S Bank, and John Lewis Finance websites.
Be aware that HSBC will automatically take income tax at the basic rate (20%) from the 8% interest you receive. This may mean you need to reclaim it, if eligible, via HMRC using an R40 form.
MSE founder Martin Lewis warned people against accidentally throwing away cheques from HSBC on ITV's The Martin Lewis Money Show in January, after one borrower almost threw his away thinking it was a scam. You can watch the clip below, although bear in mind Martin didn't know about this second scheme at the time.

The clip above lasts 58 seconds and has been taken from The Martin Lewis Money Show on Thursday 14 January, courtesy of ITV Studios Ltd, all rights reserved. You can turn on subtitles by clicking the keyboard icon at the bottom right of the video.
'Keep an eye out for unexpected payments'
Steve Nowottny, news and investigations editor at MoneySavingExpert.com, said: "Just as we saw with the first redress scheme, it's likely some customers and particularly former customers may be taken by surprise by these payments, coming as they do apparently out of the blue.
"So if you were in arrears between 2010 and 2019 and think you may be affected, keep an eye on your account for unexpected payments - and whatever you do don't accidentally chuck a cheque in the bin."
For all the latest deals, guides and loopholes simply sign up today - it's spam free!
MSE Forum
Join the MSE Forum discussion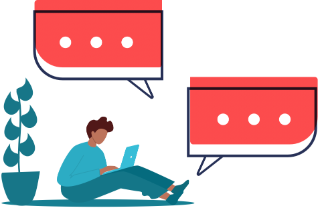 Have your say
This is an open discussion and the comments do not represent the views of MSE. We want everyone to enjoy using our site but spam, bullying and offensive comments will not be tolerated. Posts may be deleted and repeat offenders blocked at our discretion. Please contact fbteam@moneysavingexpert.com if you wish to report any comments.