Asda Mobile to more than DOUBLE pay-as-you-go call, text and data costs – here's how to beat the hikes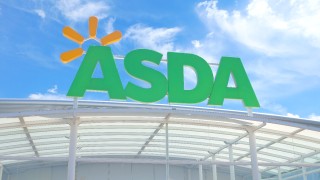 New and existing Asda Mobile pay-as-you-go (PAYG) customers will be charged more for calls, texts and data from 26 September, when the provider will hike prices by at least 150%. Below we explain what's happening and how to beat the hikes.
We've previously highlighted Asda Mobile as one of the cheapest options for occasional or back-up use, though the price rises mean it's now less competitive. Use our Cheap Mobile Finder tool to compare the cheapest PAYG deals.
The Asda Mobile customers impacted
The price rise affects two sets of customers:
Those who use Asda Mobile's standard PAYG tariff – where where you top up with credit and are then charged for each minute, text and MB of data as you use it.


Those who have an Asda Mobile monthly 'bundle', and who go outside of their allowance. With a bundle you pay in advance for a set amount of minutes, texts and data. Here, you'll only be charged the increased prices if you go outside of your bundle allowances.
How Asda Mobile's prices are changing
From 26 September, prices will increase as follows:
Calls will cost 15p/minute (up from 4p/minute). However, it'll become free to call voicemail (currently 4p/minute).
Texts will cost 10p each (up from 4p each).
Data will cost 10p/MB (up from 4p/MB).
Asda Mobile has confirmed that the price changes will also apply when using your mobile in Europe. In addition, you'll only be able to use 5GB of your bundle data for free when roaming in Europe – use more than that and you'll be charged the out-of-bundle rate above (regardless of your allowance).
How to beat the hikes

What you should do depends on how you use your mobile – here are your options:
If you don't use data and you'd prefer to stay with Asda Mobile, you could try one of its bundles. For example, it currently offers unlimited calls and texts with zero data for £4 a month. However, if you're happy to switch, you can get unlimited calls and texts (with zero data) for £3 a month on 1pMobile, which piggybacks off EE's network.


If you regularly use your phone and need data, you might want to consider switching. Lebara's 1GB Sim gives you 300 minutes and unlimited texts for £3.90 a month. And, like Asda Mobile, it uses Vodafone's network, so you shouldn't see any change to your signal.


If you're an occasional phone user, a PAYG Sim can cost as little as 1p for each minute, text and MB of data you use. The absolute cheapest for low usage mobile users is 1pMobile – but you have to top-up at least £10 every four months in order to keep it active, so if you only use your phone very rarely, it's probably not for you. We've full info on other alternatives in our Pay-as-you-go sim deals guide.
If you choose to leave Asda Mobile, you could get a refund of outstanding credit, but only until 26 October
All customers who choose to leave Asda Mobile because of the hikes can do so penalty-free. If you're a non-bundle user, you can claim a refund on any outstanding credit but you only have until 26 October to do that. After that you can still leave, but you may not be able to get your money back.
We've asked if bundle users can get a partial refund if they cancel partway through the month and we'll update this story when we know more.
To request a credit refund. Complete Asda Mobile's online form or call its customer services free on 2732 from your mobile or 0808 006 2732 from any other phone.


To leave Asda. Text PAC to 65075 to request a PAC (a code to leave and keep the same phone number), then give the PAC to your chosen new provider so it can transfer your number. If you don't want to keep the number, you can just stop using the Sim, or contact Asda Mobile on the numbers above to close down the account.
For all the latest deals, guides and loopholes simply sign up today – it's spam-free!
MSE Forum
Join the MSE Forum discussion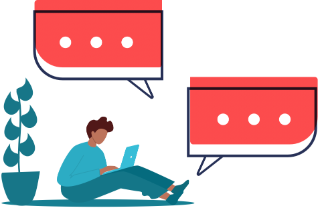 Have your say
This is an open discussion and the comments do not represent the views of MSE. We want everyone to enjoy using our site but spam, bullying and offensive comments will not be tolerated. Posts may be deleted and repeat offenders blocked at our discretion. Please contact fbteam@moneysavingexpert.com if you wish to report any comments.
Update: We are aware that some users may currently be having issues seeing the comments and we're working on it.