Mortgage lenders lengthen product transfer periods to allow homeowners to lock in new deals earlier – here's what you need to know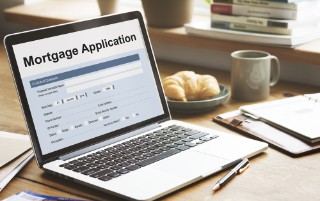 Several major lenders have increased how far in advance existing borrowers can lock in a new mortgage deal as interest rates rise. It comes as many homeowners look to start the process of lining up a new mortgage earlier than usual, hoping to get a cheaper deal and stay ahead of future rate hikes after the base rate hit 2.25% in September.
Recently, five major lenders – Barclays, First Direct, HSBC, NatWest and Skipton – have lengthened the period during which existing borrowers can reserve a new mortgage rate before their current deal expires. Co-op Bank has also told MoneySavingExpert.com it plans to make similar changes shortly.
The move means borrowers who have a mortgage with any of these lenders will be able to begin what's known as the "product transfer" process between four and six months before their current deal comes up for renewal. Previously, this was around three months before renewal.
When a mortgage deal comes to an end, unless you've completely repaid what you owe, you'll need to find a new deal to switch to – either via remortgaging, or a product transfer (changing deals but sticking with the same lender). Mortgage lenders tend to allow you to reserve a remortgage deal up to six months before your existing rate comes to an end, but this cap is typically three months for product transfers.
See below for further info and our Cheap mortgage finding guide for help finding the best rate for you.
How lenders are extending mortgage product transfer periods
Here's a round-up of how far in advance some of the major mortgage lenders let you start the product transfer process – just bear in mind that exactly when you'll move on to the new rate depends on which lender your mortgage is with.
In most cases, you'll move on to the new mortgage rate when your existing deal comes to an end. With some lenders though, such as Nationwide, you can move on to the new rate up to three months before your current deal expires – but be wary that if you do switch to the new interest rate prematurely, this might result in you being hit with an early repayment charge.
| | | |
| --- | --- | --- |
| Lender | Changed / changing its rules? | How far in advance you can start the process |
| Barclays | Yes | Increased to five months from three months |
| Clydesdale Bank | No | Six months |
| Co-op Bank | Yes | Increasing to six months from four months (1) |
| First Direct | Yes | Increased to four months from three months |
| Halifax | No | Three months |
| HSBC | Yes | Increased to four months from three months |
| Lloyds | No | Three months |
| Nationwide | No | Five months |
| NatWest | Yes | Increased to six months from four months |
| Santander | No | Four months |
| Skipton Building Society | Yes | Increased to six months from four months |
| Virgin Money | No | Four months |
| Yorkshire Bank | No | Six months |
| Yorkshire Building Society | No | Four months |
Why it may be worth starting the mortgage-switching process early
While the lowest interest rate on a two-year fix was around 0.8% at the end of 2021, the cheapest two-year, five-year and 10-year fixed deals are now 3.65%, 3.77% and 3.65% respectively – and it's widely expected rates will continue to rise. This means many homeowners whose mortgage deals are coming to an end are having to switch to significantly more expensive rates, as ultra-low deals have disappeared.
As a result, many homeowners are starting the mortgage-switching process earlier than usual in order to secure today's interest rate, fearful that interest rates might be even higher if they delay taking action.
Mortgage ending soon? Here's how to find the best new deal
In brief, here are the steps every mortgage holder should follow:

Dig out the details of your current mortgage. For example, what's the interest rate, what's your monthly repayment, what's the size of your outstanding balance and what's your loan-to-value. If you can't find your paperwork, contact your lender to check.
Check your existing lender's current deals (product transfer options). While it might not have the best deals on the wider market, it's a good benchmark to start with as existing lenders can forgo affordability checks if you're not borrowing more – and there's likely to be less paperwork and fewer fees. As there's less paperwork, this can be a good option if you're struggling to get accepted for a remortgage with a new lender.
Scan the cheapest deals across the market. You can get an overview of interest rates and deals out there in two minutes by punching your details into our Mortgage best buys tool. Remortgaging gives you a greater choice of products and lenders to pick from compared to product transfers, which could lead to cheaper rates.
Compare what you've found to your current deal. Especially if you're already on an expensive standard variable rate, you should find that the new deals you've found will help you save substantially. Our Mortgage calculator can help you work out exactly how big this saving would be.
Use a mortgage broker to aid acceptance. Lenders do both credit and affordability checks that can scupper applications. It's tough to know which provider will accept you and how much you'll be able to borrow. A good mortgage broker will able to help you with these issues. You can also use a broker to help you decide whether a product transfer or remortgage is best.
See our Getting ready to remortgage and Cheap mortgage finding guides for full information on how to start the switching process.
For all the latest deals, guides and loopholes simply sign up today – it's spam-free!
Join the MSE Forum discussion