Sky TV customer? Check your bill NOW as millions still aren't being told when their contract ends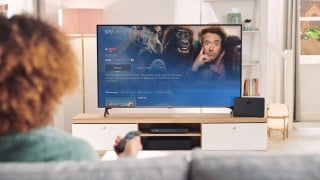 Sky TV customers should check their bills NOW as millions are still not being told their contract is coming to an end. The telecoms giant is adamant it doesn't need to send end-of-contract notifications to its TV customers, despite being told to do so.
Following an investigation, regulator Ofcom has concluded that the telecoms giant should tell TV customers when their contract is coming to an end. But Sky says it doesn't need to do so and is considering its options.
We've full details below of the row between Sky and Ofcom and how to check if you can save if you're a Sky customer. See our Broadband Unbundled tool and our Digital TV guides for the best broadband and TV deals.
Ofcom said Sky must inform TV customers when their contract is ending, but Sky disagrees
Under Ofcom rules introduced in February 2020, all broadband, phone and pay-TV providers MUST send customers a letter, email or text between 10 and 40 days before their contracts end (though some firms require 30 days' notice to switch). But in 2021, Ofcom said it had "reasonable grounds to believe" Sky had broken its rules by not telling TV-only customers when their contract was due to end.
An investigation into this issue closed on 18 August 2022, with Ofcom concluding that Sky must provide end-of-contract notifications to TV customers within the next nine months. This issue only relates to TV as Sky believes Ofcom's rules don't apply to these contracts. It has been sending notifications to customers on other contracts including broadband, landline and mobile.
The telecoms giant now has two months from 19 August to appeal Ofcom's decision. If it does, it would result in the case going to the Competition Appeal Tribunal.
How to check if you're out of contract
Because Sky hasn't been sending TV-only customers notifications, it's possible that you may be out of contract and free to look for a cheaper deal without being aware of it. Here's how to find out:
You can check your account online. Log in to your Sky Message Centre and look through your messages for one titled 'Confirming your Sky offer'. This message should tell you the start date and length of your contract.


Or you can phone up and ask. To do this, call Sky on 0333 7591 018.
If you are out of contract, check if you can haggle or switch
If you are willing to stick with Sky, then you may be able to try to haggle a better deal. We've full help on how to do this in our Sky Haggling guide - in our most recent poll some 81% of Sky customers who'd tried to negotiate a better deal said they'd had some success. And if you're free to leave that gives you useful haggling ammo.
If you're out of your minimum contract term, you can also leave straightaway without paying any penalty - compare prices of broadband and TV packages using our free Broadband Unbundled tool, or see our Digital TV guide for more help.
If you're still in contract, make sure you DIARISE your end date. That way, if you aren't notified by Sky before your contact ends, you'll be able to plan ahead to check prices once your promotional rate ends. You may also be able to try haggling a better deal while you're within your minimum contract term - though if you've a long time left on your contract you may have less success.
Sky last hiked TV prices, as well as certain other costs, from 1 April.
For all the latest deals, guides and loopholes simply sign up today – it's spam-free!
Join the MSE Forum discussion