On non-smart prepay for energy? What to do if you didn't get your £66 or £67 Government help voucher – or if you're struggling to redeem it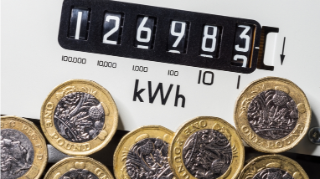 If you pay for energy by topping up and you're on a traditional (non-smart) meter, you should've received at least five government energy support vouchers by now – two for £66 each and up to four for £67 each. Yet almost a third haven't been redeemed and some will have expired. Here's what you can do if you haven't got yours, you're having problems redeeming them or if you've an expired voucher.
Households in England, Scotland and Wales with a domestic electricity account are getting a non-repayable grant of £400 between October 2022 and March 2023. Five payments have already been made: the first two, worth £66 each, were made in October and November, while a third, fourth and fifth, worth £67 each, were made in December, January and February. A sixth and final payment of £67 is being made this month.
Yet over 1.9 million vouchers delivered to households between October 2022 and January 2023 have yet to be redeemed, according to the latest official statistics. Meanwhile PayPoint and the Post Office – the firms processing the vouchers – say that nearly a fifth (19%) of vouchers issued for October and November 2022 have now expired without being used – meaning 100,000s of households are missing out.
MoneySavingExpert.com and its founder Martin Lewis were among a coalition of organisations at the end of last year that called on energy firms to take urgent action to ensure households can access the Government's vital energy help.
If you're struggling to pay for energy, whether you're on prepay or not, see our Energy bill help guide.
Firstly, make sure your supplier has your latest contact details
One reason you might not have got your voucher is that it was sent to an out of date phone number or email address. Here, prevention is better than cure. Make sure your energy supplier has your latest details to minimise the risk of delays. You should be able to do this in your online account (if you have one) or by contacting your supplier directly.
Vouchers expire 90 days after they're issued – bear this in mind if you're storing them for later

By default, vouchers issued under the scheme are valid for 90 days. While they can be reissued up to the scheme closing date on 30 June 2023, you'll likely need to contact your supplier to arrange this. So for ease, you may be better off using your voucher as soon as you get it, so you don't forget and end up losing out.

If you're storing your vouchers to redeem later, bear in mind that most meters can only hold up to around £250 of energy credit at a time – so plan accordingly.

Not got your voucher, lost it or had it expire? Ask your supplier for a new one – they can reissue it
As mentioned above, all eligible prepay users should have received at least five of their vouchers by now (two worth £66 each and three worth £67 each). These will have been sent from your energy supplier by post, email or text message.
If you haven't got yours, or if you did but have since lost it or it's expired, contact your energy supplier and it should be able to resend it. Some suppliers, such as E.on and EDF, are automatically reissuing expired vouchers if they can see that you've redeemed another month's voucher – as it's clear they have the correct data to reissue using the same details.
If the voucher was initially sent by post, you can ask your supplier if it can send it by email or text message instead. The Government says suppliers are required to make all reasonable efforts to ensure you get your discount.

As a last resort if you're not getting anywhere, you can also raise a formal complaint, either directly with your supplier or by using the free Resolver tool.
Once you have your voucher, you MUST ACT to redeem it – it's not automatic
Those paying their energy suppliers directly by direct debit, on receipt of a bill or using smart prepayment meters don't have to do anything to get their £400 support payments – the money is either taken off their monthly payment, sent directly to their bank account or applied as credit to their bill or meter.
However, if you have non-smart (traditional) prepayment meters, you need to actively redeem the vouchers you're sent.
Once you've got a voucher from your energy supplier, you need to take it to a Post Office or PayPoint shop (click the links to find your nearest) to add it to your gas or electricity top-up key or card. You'll need to do this within 90 days to avoid the voucher expiring.
In most cases, you DON'T need photo ID to redeem the vouchers
MoneySavingExpert.com founder Martin Lewis asked his social media followers if they've claimed their winter energy help vouchers – and, if not, why not? Several replied that they didn't have photo ID, so couldn't redeem the vouchers.
However, all of the suppliers we checked DO accept alternatives to photo ID, as shown in the table below.
Supplier

Acceptable proof of ID / address

British Gas

Bank/building society/credit card statement

Household bill (dated within 12 months)
Landline phone bill
Passport
Valid EU/UK driving licence

Boost

Bank statement
Council tax bill
UK driving licence

Bulb

Armed Forces ID card
Asylum ID card
Bank statement (dated within 12 months)
Household bill (dated within 12 months)
National identity card (photographic)
Police warrant card
UK Biometric Residency Permit
Valid passport
Valid EU/UK photo driving licence
Other photo ID

E.on / E.on Next

Driving licence
Utility bill


EDF

Any form of photo ID (for example, UK passport or driving licence) AND one letter or bill from a public authority, bank or building society, or utility company showing your name and address

OR


Two letters or bills showing your name and address (if you don't have photo ID)

Octopus

Bank statement
Council tax bill
Current passport
Proof of benefits
UK driving licence
Utility bill

Ovo

Bank statement
Council tax bill
UK driving licence

Scottish Power

Bank statement
Council tax bill
Driving licence
Proof of benefits
Utility bill
Valid passport


Shell Energy

Bank statement
Council tax bill
Current passport
Proof of benefits
UK driving licence
Utility bill

SSE

Bank statement
Council tax bill
UK driving licence

Utility Warehouse

Bank statement
Council tax bill
Current passport
Proof of benefits
UK driving licence
Utility bill

Utilita

Bank statement
Council tax bill
Current passport
Proof of benefits
UK driving licence
Utility bill
Voucher not accepted? Try a different store
If your voucher was issued by PayPoint, you should be able to use it at any PayPoint shop. However, we've seen a handful of reports on social media about some PayPoint shops refusing to process the vouchers.
There are some 28,000 PayPoint shops across the UK, so it would be impossible to investigate these individually. If you're having issues, see if another nearby store will accept the voucher. Alternatively, you can email PayPoint directly at enquiries@paypoint.com.

It's also worth noting that Post Office and PayPoint vouchers are NOT interchangeable – your voucher will say where you can redeem it.
Unfortunately, you won't be able to redeem your voucher in any of the 24,000 Payzone stores and outlets across the UK as they are unable to accept the vouchers.
For all the latest deals, guides and loopholes simply sign up today – it's spam-free!
Join the MSE Forum discussion