Octopus Energy to buy Shell Energy UK – here's what you need to know
Octopus Energy has agreed a deal to buy Shell Energy UK which, if approved, will see Shell's 1.4 million energy customers and 500,000 broadband customers moved to Octopus. For now, there are no changes and you should keep paying your bills as normal.
The deal is expected to complete between October and December 2023, according to Octopus. However, Octopus says the deal is likely to be subject to approval from energy regulator Ofgem, as well as the Competition and Markets Authority. It comes after Shell announced plans in June to sell its household energy and broadband businesses.
For now, there's no material change for Shell's customers. The terms and conditions of your contract remain the same and you can still get help and manage your account in the same way you always have through Shell.
You should also continue to pay your bills in full and on time. Octopus has said not to cancel your direct debit if you have one set up, as these will be automatically transferred over, as will all credit and debt balances, if the sale goes through.
There should be no disruption to your service when you're transferred over

Shell says there will be no disruption to your energy supply or broadband service for now.
Under Ofgem's rules, households will never be left without an energy supply during a change of supplier.
The situation is less certain for broadband customers as Octopus doesn't currently have a broadband business and hasn't offered these services in the past. However, under Ofcom rules for broadband, any loss of service that occurs during a switch between suppliers should not be longer than one working day and providers must compensate you if things go wrong.
Martin Lewis: 'I shouldn't think there will be any change to fixed contracts'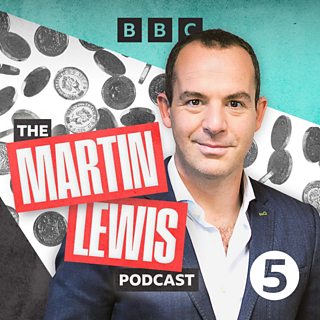 For more on Octopus Energy buying Shell Energy, you can listen to MoneySavingExpert.com founder Martin Lewis explain what's happening and what it means for Shell customers on The Martin Lewis Podcast (about 51 minutes in).

Listen via:
Or anywhere you like to listen to Martin
If you're in contract with Shell, it should be honoured but there's some uncertainty until the sale to Octopus goes through

When Shell first announced its intention to sell its energy and broadband businesses back in June, a spokesperson for the firm told us: "We would anticipate that any customers on a fixed-term contract, either for broadband or energy, will see those terms honoured throughout any transfer of ownership."

Octopus is yet to confirm what will happen to customers' individual contracts if the sale goes through – it says it will email customers with full info if the deal is approved. However, if you're out of contract or on a variable deal, prices could change if the sale goes through.
Of Shell's 1.4 million energy customers, the vast majority are on its standard variable tariff.

This is currently controlled by the Energy Price Cap, with only a small number on fixed-price contracts. If you're on a variable tariff, you won't have exit fees, so you're free to switch away at any point penalty-free.

About three weeks ago, Shell started offering a fixed deal again, initially to existing customers, though it has since opened it up to new customers (for more info on available fixes, see our Should I fix my energy or stay on the Price Cap? guide). If you've fixed or switched to Shell, Octopus has yet to confirm if it will honour your deal and whether any exit fees will be waived if you want to switch away once you're transferred to Octopus.

However, Ofgem told us that, in general, it would expect existing fixed deals to be honoured when a supplier is bought.



It's unclear how many Shell broadband customers are in contract. If you're out of contract, you can leave penalty-free at any point.

If you're in contract, you can't currently switch fee-free, though rules from broadband regulator Ofcom state that if your broadband provider changes your contract terms and the change does not benefit you, you have the right to exit penalty-free. You must be given at least one month's notice of any changes.
What does Octopus Energy say?
Greg Jackson, chief executive and founder of Octopus Energy Group, said: "Our commitment to customers is paramount and we will do whatever it takes to deliver the Octopus promise when we welcome these new customers too."
For all the latest deals, guides and loopholes simply sign up today – it's spam-free!