Barclays to close ANOTHER 10 bank branches – here's the full list, plus alternatives
Barclays will shut at least 132 of its bank branches throughout 2023 and 2024 – over a quarter of its entire UK network – after announcing another wave of 10 more closures. In addition, some remaining branches will have their opening hours reduced. Below we list the branches disappearing and what the alternatives are if you still want face-to-face banking.
From 7 August, most Barclays branches will close at 3pm
Currently, Barclays branch opening times vary, with some open until 5.30pm – though counters often shut earlier and some branches are closed one day mid-week.
However, starting on 7 August, almost all branches will open 9.30am to 3pm, Monday to Friday, with the counter open the full time. A "small number", including some in shopping centres, will be open longer. You can check the opening times of your local branch on the Barclays website.
Barclays says the changes "bring consistency" to its network and will "reduce confusion", adding that 96% of personal customers and 97% of business customers only visit branches before 3pm.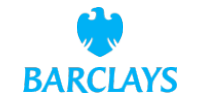 Alternative ways to bank face-to-face with Barclays
Here are some alternative ways to access face-to-face Barclays banking services if your local branch is closing:
Book an appointment on the Barclays van or at a 'pop-up' bank
Barclays runs an educational and support van that enables Barclays and Barclaycard customers in England and Wales to access certain advice and help in their local area at specific times and dates each month. You can check if a nearby town is covered on Barclays' website.
Under the 'Barclays van' service customers can get advice on:
Buying a new home.
Online banking.
Saving for the future.
Setting up a business.
You can also access similar support at one of Barclays' 200 pop-up banking sites, located in spaces such as community centres, libraries and business hubs – find your nearest on the Barclays website.
The bank told us it was "on target" to have 70 more pop-ups open in the first half of 2023, plus 10 new 'banking pods' by the end of the summer – these are purpose-built, semi-permanent structures in sites such as shopping centres and retail parks.
However, the Barclays van service and pop-up locations (including the upcoming pods) don't have cash or counter services, so you won't be able to manage your money there. If you need access to these services, you can use a Post Office branch or see if there's a banking hub in your area.
See if there's a 'banking hub' in your area – more should open this year
As bank branches continue to disappear from the high street, another alternative being rolled out is shared 'banking hubs'. These operate in a similar way to bank branches with cash and counter services available, but their facilities are shared, with banks providing staff on rotation so that trained specialists from different banks are available on different days.
Five hubs are now open at the following locations:
Brixham, Devon – 62 Fore Street, TQ5 8EF
Cambuslang, Lanarkshire – 158 Main Street, G72 7EL
Cottingham, East Yorkshire – 121 Hallgate, HU16 4DA
Rochford, Essex – 38-40 West Street, SS4 1AJ
Troon, Scotland - 11 Ayr Street, Ayrshire, KA10 6EB
A sixth banking hub is due to open in the week of 12 June at The Oaks Shopping Centre, Churchfield Road, London, W3 6GW.
There are plans for over 50 other hubs across the UK – for more on how they work, see our Banking hubs MSE News story.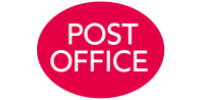 You can access some Barclays services via the Post Office
Barclays customers can access certain services from any of the Post Office's 11,500 branches. Use the Post Office's branch finder tool to locate your nearest. Services available include the following:
Cash/cheque deposits.
Check your balance.
Withdraw money.
If you need branch access and don't have alternative services nearby, consider switching
If you no longer want to stay with Barclays, you might want to consider switching to a bank that does have a local branch nearby – although bear in mind there's no guarantee that too won't close.
Banks currently offering cash switching incentives include:
NatWest / RBS - get £200 for switching, plus £36 a year cashback. To get the free cash, you can't have had a switch bonus from these banks since October 2017. You'll also need to complete a full switch, pay in £1,250+ and use the app within 60 days of opening the new account.


HSBC - get £200 for switching. To get this, you can't have had a HSBC current account, or opened one with its sister bank First Direct, since 1 January 2020. You'll need to open your new account online or in branch, complete a full switch including two or more direct debits or standing orders and pay in £1,500+ within the first 60 days.


Lloyds - get £150 for switching, plus choice of perks including free Disney+. To get the free cash, you can't have had switch cash from Lloyds since April 2020. You'll also need to pay in £2,000+ a month to avoid the account's £3 monthly fee.
See our Best bank accounts guide for more options including the best bank accounts for savings interest and longer-term rewards.
Some may want to consider setting up online banking
Of course, if you want to switch to banking online or via an app, Barclays has a step-by-step guide on how to set up online and app banking.
For all the latest deals, guides and loopholes simply sign up today – it's spam-free!
Join the MSE Forum discussion