Best Pay-as-you-go Sim Deals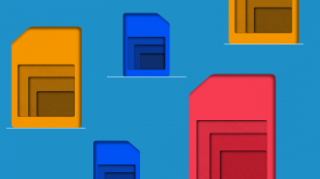 When you hear 'pay-as-you-go', you might think of the early days of mobiles, when it was common to pay upfront for each pricey call and text. But now it's possible to get great value PAYG 'bundles', giving a better value allowance and tighter control over your bill.
What is a pay-as-you-go deal?
A Sim is the little chip that slots into your phone and gives you a set monthly allowance of minutes, texts and data. A pay-as-you-go (PAYG) deal, as the name suggests, means you pay upfront and are not tied in to any contract or commitment. You'll also have to have your own handset to put the Sim into already, or buy one separately.
There's no credit check, which most of our top pick Sim only deals require, though these often offer better value.
There are two main types, 'traditional PAYG' where you buy credit and pay for calls, texts and data as you use them and bundled PAYG which gets you an allowance for a set price, which usually lasts a month.
If that's what you're after – or even if you just want a backup Sim for occasional use – then here you'll find all you need to know about pay-as-you-go, including where to find the best deals and our own top picks.
PAYG need-to-knows
'Traditional' PAYG – where you really do pay as you go. This is the traditional model where you top up with credit and are then charged for each minute, text and MB as you use it. Though a couple of providers do this cheaply, it's generally worse value so is better for an emergency-use or backup Sim. These are the top providers' rates:

'Traditional' PAYG rates compared

TABLE_CELL_STYLE

CALLS
TEXTS
DATA
O2*
3p/min
2p
1p/MB
Three*
3p/min
2p
1p/MB
Asda Mobile*
8p/min
4p
5p/MB
Giffgaff*
15p/min
5p
5p/MB
Vodafone*
20p/min
20p

4p1

EE*
35p/min
15p
N/A2
Prices correct as of 16 Aug 2019. 1. With Vodafone's 'Pay as you go 1' offering, if you spend £1 in a day, you then get unlimited mins, texts and 500MB of data to use until midnight. 2. Cannot pay for data as you go – must buy a 4G data add-on/pack.

PAYG 'bundles' – where you pay before you go, for a bundle. What tends to give better value is buying a bundle of minutes, texts and data with your credit once you've topped up. These bundles nearly always last for a month, after which you'll need to buy another. There are many to choose from (see our top picks below). As a rough guide, here's what a tenner will get you:

If you have an existing handset which you originally bought on a traditional contract, it may be locked to the network that sold it to you (to check, just pop in another network's Sim). If so, you'll need to get it unlocked in order to make sure your new provider's Sim will work in it.

All the networks will now do this for free if your contract's minimum term has expired – however, if it hasn't, or you bought the phone on PAYG, they may charge up to £15. Unlocking usually takes up to 10 days – see the Mobile Unlocking guide for a full list of providers' unlocking policies and how to do it.

Don't be sold on overly generous allowances that you'll never use. Do you really need unlimited minutes or 6GB of data? Most don't use anywhere near that – check your actual past usage with an online tool.

There are two sites accredited by regulator Ofcom to choose from. Each will analyse your bills from the last three months to determine your average usage and suggest deals based on this.

Billmonitor* works with customers of EE, O2, Three and Vodafone. While it's not super user-friendly, it provides detailed bill analysis.


Ctrlio will handily remind you when better deals at your usage become available (either monthly or just at the end of your contract). Currently it reads the bills of EE, Giffgaff, O2, Tesco Mobile, Three, TPO, Virgin Mobile and Vodafone.


CompareMyMobile* and HandsetExpert are also useful for when you're ready to locate the best deal.

You can get an idea of signal strength in a particular area with Ofcom's Telecoms Coverage Checker. This'll show you results for the four main networks – EE, O2, Three and Vodafone. Don't just put your home address in either – check where you work and anywhere else you want to be sure of getting good reception.

Many other smaller mobile providers 'piggyback' off these networks, using their signal, and they can better offer better value – the signal's the same so you can still check in advance using Ofcom's tool. See a full list of which provider is on which network in our Mobile Piggybacking guide.

For a more accurate indication than Ofcom's checker can give you, it may be worth picking up a free pay-as-you-go Sim from the network you're considering, topping it up with a bit of credit and putting it to the test before committing.

Most contracts require at least 30 days' notice to cancel, meaning as a minimum you'll have to pay for this many days once you tell your provider you're leaving. Plans roll over at the same price, and if yours came with a handset this could be £50+/month – so you don't want to be paying for it any longer than necessary.

The first thing you want to do before even looking for a new deal is call up, tell 'em you want to leave and request your PAC (porting authorisation code) to keep your number. Then use the 30-day notice period to find yourself a new deal while the clock ticks down.

If you change your mind within that time you can always tell your network that you've decided to stay – plus it's more likely to get in touch with a better deal once it thinks you're serious about leaving (always do your homework before agreeing to anything it offers though).

When you called up to hand in your notice, you should have been offered your PAC, which you'll need to keep your number when you move to a new network. But if you didn't get it then, you should still be able to call up and get it as long as your pre-existing contract hasn't been terminated yet.

Though the process varies depending on which firm you're moving to, once you've got your new (temporary) number from your new network you'll then need to fill in an online form.

Follow the links below for info on how to port your number to each network:

The switch usually takes place the next working day after submitting your PAC.

If you're switching to a new tariff on the SAME network, you shouldn't need to carry out this process – simply call customer services and they should be able to sort it.
Pay-as-you-go top-pick Sims
Below we've listed our top-pick pay-as-you-go deals for different categories – occasional use, best PAYG bundles, and best for roaming. Because for some signal is the overriding factor, we've also listed the top alternatives for each of the other three main networks (or a network that piggybacks on it).

In all but the occasional use category, we've listed PAYG bundles rather than traditional PAYG tariffs, which tend to be more expensive – see Traditional vs bundled PAYG for more. If you can't find one of our top picks that matches your criteria, try using a comparison site such as CompareMyMobile* or HandsetExpert.
Occasional/backup use
It can be useful to keep a spare Sim for emergency use in case you lose your phone, or perhaps for entering competitions or listing adverts where you're not comfortable giving your main number. This is where traditional PAYG deals rather than bundles can win.
If you can't get O2 signal where you live...
These are the best of the rest:
PROVIDER (Network it uses)

DATA

MINS

TEXTS


ANYTHING ELSE?

1pMobile

(EE)

1p/MB
1p/min
1p
You must top up at least £10 every four months or you will be disconnected, so this is only suited if you'll top up by a minimum of £30/year.
Three*
1p/MB
3p/min
2p
It'll only work in 3G-compatible or later handsets, so older non-smartphones are a no-no.
Lebara Mobile*

(Vodafone)

9p/MB
19p/min
19p
Best PAYG bundles
These deals still have no contract but come loaded with a bundle of minutes, texts and data with your credit each month. These are our current top picks...
PROVIDER (Network it uses)

DATA

MINS

TEXTS

COST

ANYTHING ELSE?

Smarty*

(Three)

1GB
Unltd
Unltd
£6.25/mth
You're credited for any data you don't use, paid at £1.25/GB and used to discount your next month.
Smarty*

(Three)

2GB
Unltd
Unltd
£7.50/mth
You're credited for any data you don't use, paid at £1.25/GB and used to discount your next month.
Giffgaff*

(O2)

2GB
Unltd
Unltd
£8/mth
Asda Mobile*

(EE)

4GB
800
Unltd
£10/mth
ChatChit*

(EE)

10GB
Unltd
Unltd
'£11.88/mth'
You'll pay £10/mth for the first three months, then £12.50/mth. Choose to keep it a year and it's an equiv £11.88/mth.
Giffgaff*

(O2)

10GB
Unltd
Unltd
£12/mth
Smarty*

(Three)

Unltd
Unltd
Unltd
£18.75/mth
The plan is usually £25/mth but activate your Sim by Tue 3 Sep and you'll receive 25% off your plan for every consecutive month you choose to keep it.
Roaming abroad – incl US, Australia & Europe
Those on a Three contract get to use their allowance for free in 71 countries and territories including the US, Australia and most of Europe. However, pay-as-you-go users can get the same benefit by buying a bundle.
This is the perfect trick for the occasional trip abroad, if you're heading to one of the covered countries. Alternatively, if you go away often enough it might be worth getting a more generous bundle and paying for it every month.
Other roaming Sim deals
It's possible to get Sims with other networks that include roaming allowances, but they're generally not very competitive. For more tips on how to cut the cost of using your mobile abroad, see our Cheap Mobile and Data Roaming guide.
How to complain about your network
The mobile industry doesn't have the best customer service reputation and while a provider may be good for some, it can be hell for others. Common problems include limited network coverage, slow data speeds, unexpected charges and more. It's always worth trying to call your provider first, but if not, then…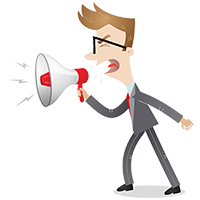 Free tool if you're having a problem
This tool helps you draft your complaint and manage it too. It's totally free, and offered by a firm called Resolver which we work with to help people get complaints justice.
If the complaint isn't resolved, Resolver will escalate it to the free Ombudsman Services or CISAS depending on the firm you're complaining about.
Get Our Free Money Tips Email!
For all the latest deals, guides and loopholes - join the 12m who get it. Don't miss out
Join the MSE Forum Discussion