Cheap UK and International Calls
Make free or dirt-cheap calls from a mobile or landline
Get Our Free Money Tips Email!
For all the latest deals, guides and loopholes - join the 12m who get it. Don't miss out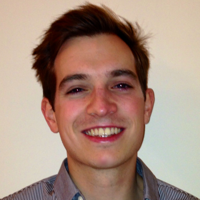 Updated 12 Jan 2018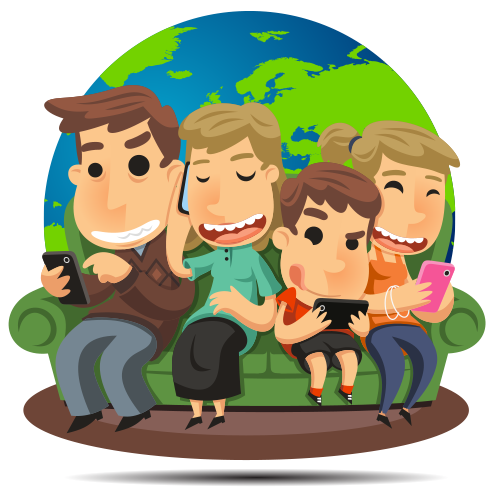 Calling friends, family or lovers overseas can cost a fortune – phoning Australia on BT can be up to 80p/min and with Vodafone it's an eye-watering £2/min. But if you know the RIGHT way to call you can pick up the phone for next to nothing, or even for free.
The best way to go about this depends on your circumstances. This guide explains the options, with step-by-step instructions on how to make cheap or free UK and international calls, from mobiles and landlines.
In this guide
It used to be all about override providers – what happened to them?
Until recently a key trick when making cheap international and UK calls was using what's known as an 'override provider'.
These are firms that give you a special 'access number' which you dial first – then once connected you dial the number you're actually calling. (We used to list these providers in our UK Callchecker and International Callchecker tools, which unfortunately have now been removed following the changes described below.)
However in July 2015 Ofcom introduced new rules on non-geographic number charges, which hiked the cost of calling many override providers. As a result, in most cases override providers AREN'T the cheapest option any more, though as we explain below they do still beat simply picking up your mobile or landline.
This is the first incarnation of this guide – please give us feedback and suggest improvements in the
Cheap Calls
forum thread.
What sort of calls are you making?
The guide below explains all possible calling options and makes it clear what's cheapest. But it's not just down to price – convenience is a factor too, particularly if you're only making the occasional international call.
The best option will depend on lots of factors, including where you're calling, how you're calling, how often you're calling and how much effort you want to put into cutting the cost.
Always check first if you can call for free. Otherwise, as a general rule:
Making a one-off call? Use an 'instant dial' override provider with your landline or mobile. This isn't the very cheapest option – but it does involve minimal hassle in terms of setting up accounts.
Making occasional calls? Use a paid VoIP service, or '18185' from a landline or a mobile. This will take slightly longer to set up, but it's cheaper so probably worth it if making several calls.
Making regular overseas calls, especially to a single destination? Get a bundle. This requires you commit to a monthly plan but the savings can be significant.
First, check if you can call for free
Before you look at the best options for making a cheap call, there's one very important point to understand – if you've access to the internet it's possible to call people for free.

What's geekily known as VoIP (short for 'Voice over Internet Protocol') has turned the phone world upside down. So long as you and the person you're calling are online, there are lots of ways to call them completely free of charge.
We've listed a few ways of doing this below, though you can find a longer list and a full explanation of how they work in our Free Web Calls guide.
Via a PC/Mac: Connect to the internet through Wi-Fi or a wired connection and desktop programs like Skype or Facetime (Mac only) are easy to contact other users on. Most laptops come with a microphone (and often a webcam, if you want video too) built-in. Otherwise you can pick up a headset for less than a tenner.

Via a smartphone/tablet: The advantage of portable devices such as these is they usually have access on-the-go – so you can call via 3G/4G or Wi-Fi (the former will use data, though, so watch your allowance).

Many of the same free services you can use on PCs and Macs are also available as free apps (including the two above) via the App Store, Google Play store or Windows Phone store. There are also options specifically geared towards use on a mobile, like Viber (also possible to use on desktop) and WhatsApp.
Yet there's a golden rule here which catches many out:
Remember, Skype and similar services are only free if BOTH you and the person you're calling are online.
If you use the service to call a phone number, you pay – this is how VoIP providers make money. But often there are cheaper alternatives to the likes of Skype, as we explain below.
Calling a UK number? Use inclusive calls/minutes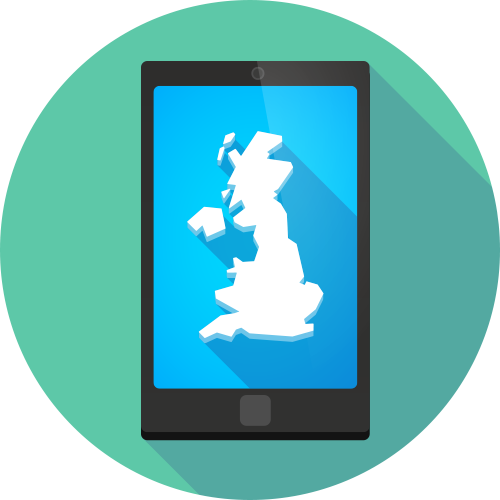 If you're calling a UK number and have inclusive calls/minutes with your landline provider or mobile network, the simplest option is to use those. (These aren't really free, of course, as you're paying for the overall package, but since you've paid for them you may as well use them.)
Inclusive calls packages which come with a landline rarely cover calls to mobiles, and even calls to other landlines are often only included at certain times of day and with a time limit on individual calls (typically 60 mins – if so, just hang up before the hour's up and dial again). With mobile allowances there are rarely limitations on the call type or length, though if you call a non-standard number – eg, one starting 084, 087 or 09 – additional charges likely apply.
If you call a UK mobile which is abroad at the time you dial, you won't pay any more to call than if the phone was still in the UK – it's not the location of the recipient that matters, but the "nationality" of their number. Bear in mind, however, that the recipient is likely to have to pay to pick up the call – see the Mobile Roaming guide for more on this.
Get Our Free Money Tips Email!
For all the latest deals, guides and loopholes - join the 10m who get it. Don't miss out
Paid calls via the web – cheapest but requires an account & adding credit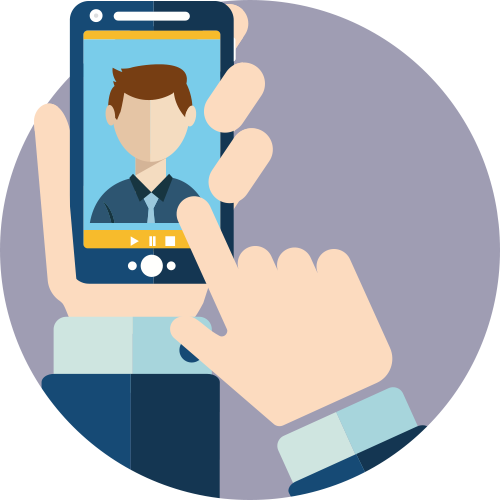 If you can't make the call for free – eg, if the person you want to call isn't online or doesn't use a free service like Skype – you can still slash the cost of calls. We mentioned above that Skype lets you pay to call non-Skype users (ie, an actual phone number), but there are lots of other companies out there that do it MUCH cheaper.
The way it works is you sign up with a VoIP provider and top up your account with credit, usually added through its website (if you'll be making regular calls to a particular destination, it may be worth getting a monthly plan). You pay a per-minute rate for the call; some providers also charge a one-off connection fee on top.
Costs depend on where you're calling and from which provider, but when we checked prices for calling mobiles in 10 countries in Nov 2015 the following were cheapest:
Vyke (cheapest for Ireland, Poland, India, Pakistan, Canada and China)
Localphone (cheapest for Australia)
Rebtel (cheapest for France, Germany and USA)
You can use this method to make dirt-cheap calls if you fit into one of these categories:
Calling from a smartphone? Download the VoIP provider's smartphone app – most apps can access your phone book, so you can call straight from the app. Calls are usually made via Wi-Fi or 3G/4G (in which case keep an eye on your data allowance).
Have inclusive calls on a landline? If you're dialling a mobile or calling overseas, you may not be able to use your inclusive minutes directly – but you can still use them to call for less via a VoIP service, through its 'local access number'. Enter the number you want to call into your account on its website and it'll give you an alternative local number to dial.

If you don't fit into one of the categories above though, this WON'T be the cheapest option.

If you've a non-smart mobile phone, you can use a paid VoIP service via a local access number like you can with a landline, but you'll use up your inclusive minutes, or if you have none left, will be charged the standard rate. If you're on a landline and can't use inclusive calls, you'll pay the local rate to connect to the access number.

In both cases you'll also have to pay the VoIP provider's rate, so it isn't worth it – see below instead for landline and mobile alternatives.

What it costs to call via the internet

This table compares the cost with a VoIP provider (we used Localphone – for a full list see the Free Web Calls guide) to calling directly from your landline or mobile. Rates vary by country – we've used UK, German and Australian recipient numbers as examples.

Cost of a 30-minute call via the internet compared

Method
To UK no.
To German no.
To Australian no.
Mobile
Landline
Mobile
Landline
Mobile
Landline

Direct with Vodafone1

£16.50 ('free' w/allowance)

£16.50 ('free' w/allowance)

£45
£45
£60
£60

Direct with BT

£5.32 (£2.77 w/unlimited anytime calls)

£4.12 ('free' w/unlimited anytime calls)

£24.22
£24.22
£24.22
£24.22

Via VoIP: Localphone2

£0.54

£0.15

£1.14
£0.18
£0.87
£0.33
Table correct as of 12 August 2016. Prices rounded to nearest penny. Costs include call connection fees, if applicable. Call costs are to standard-rate numbers. 1. Pay-monthly customers only. 2. Assumes calling by Wi-Fi/data, or by an access number w/inclusive calls.

Cheapest calls from a landline

If you're calling from a landline, the key question is whether you have inclusive calls (and whether they apply at the time of day you're dialling). If you do, then as above making a paid call via the internet is generally cheapest. If you don't (or if you find setting up an account too much of a faff), you've two options – both generally still cheaper than calling an international number direct from your landline.

Register with 18185 – you'll need to set up an account and direct debit

While override providers have generally become pricey since Ofcom's new rules came in, 18185 IS competitive because it doesn't involve an 084/087 dial-out number.

It's not as cheap as VoIP, but instead of having to add credit that may expire after a period of inactivity, you're only charged at the end of the month for each call you make (the rate for that country, plus a 4p (5p for UK numbers) connection fee per call). This is ideal if your calls are likely to be few and far between.

You set up an account and direct debit with it, dial 18185 and then enter the international number. Some landline providers won't let you dial with the 18185 prefix (eg, TalkTalk). If this is the case for you, use its freephone access number 0808 1 703 703 (same for calling from a mobile).

One alternative to 18185 is VoIP provider Vonage. It'll send you its 'Vonage Box' (£5 p&p) – an adapter you connect to your landline and router which re-routes calls via the web, avoiding landline charges altogether. This option's best if you're a frequent caller - choose one of its monthly international calling bundles, as there's a set-up fee of 19p per call for non-inclusive calls and its PAYG rates aren't quite as cheap as other VoIP providers'.

Making a one-off international call? Use an 'instant dial' override provider

'Instant dial' override providers are no longer the really cheap option they used to be, but they're still normally cheaper than calling an international number direct from your landline. And unlike the options above there's no need to set up an account first, so they're a good no-hassle option.

As with mobiles, you'll be charged an 'access charge' (varies by landline provider, see this table), plus a 'service charge' set and advertised by the override provider.

It's not worth doing this if you're making a local-rate UK call, as it tends to cost more than most providers charge directly.

Because there are so many firms to choose from and rates vary there's no clear cheapest, but big players include Story Telecom, Dial Around and TeleSavers.

What it costs on a landline

This table shows how much you'll pay for a 30-minute call using the methods outlined above, and what you'll save compared with just calling directly from your landline. Calls vary by destination: we've used German and Australian numbers as examples, from a BT landline.

Cost of a 30-minute call using a landline compared

Method
To UK no.
To German no.
To Australian no.
Mobile
Landline
Mobile
Landline
Mobile
Landline

Direct with BT

£5.32 (2.77 w/unlimited anytime calls)

£4.12 ('free' w/unlimited anytime calls)

£24.22
£24.22
£24.22
£24.22

Via VoIP: Localphone1

£0.54

£0.15

£1.14
£0.18
£0.87
£0.33

Via 181852

£1.85

£0.50

£3.04
£0.94
£2.44
£0.79

Via 'instant dial' override provider with BT3

£4.05

£4.11

£8.16
£5.49
£6
£4.14

Via landline VoIP package: Vonage

'Free' (£8/mth unltd UK calls plan)

'Free' (£8/mth unltd UK call plan)

£4.69 (£8/mth unltd UK calls plan)
£0.79 (£8/mth unltd UK calls plan)
£3.19 (£8/mth unltd UK calls plan)
£0.79 (£8/mth unltd UK calls plan)
Table correct as of 12 January 2018. Prices rounded to the nearest penny. Costs include call connection fees, if applicable. Call costs for standard-rate numbers. 1. Assumes calling by an access number with inclusive calls. 2. Assumes calling via freephone access number. 3. Costs vary by override provider – we've used Story Telecom.

Get Our Free Money Tips Email!

For all the latest deals, guides and loopholes - join the 10m who get it. Don't miss out

Cheapest calls from a mobile

As we said above, if you do have to pay to call from your mobile, it's usually cheapest to call via the web. However if you'd rather not set up an account with a VoIP provider, you've got other options. They're not quite as cheap, but all three still generally beat dialing an international number direct from your mobile.

Use the '18185' override – you'll need to set up an account and direct debit

Override provider 18185 is a good option if you make irregular calls overseas (or UK calls outside your allowance). It's not as cheap as paid VoIP, but instead of having to add credit that may expire after a period of inactivity, you're charged at the end of the month for each call you made.

The method works almost exactly the same as with a landline (though on a mobile you don't actually dial the 18185 prefix – it's just the name of the company). You'll need to open an account with it, register your number and set up a direct debit, which is how you'll be charged each month.

Then just dial the access number (0808 1 703 703 – free from mobiles), and enter the international number you want to call. You'll be charged the rate for that country, plus a 4p connection fee per call (5p for UK calls).

Making a one-off international call? Use an 'instant dial' override provider

Most other override providers allow you to dial through them and pass on the charge for the call to your mobile provider, which then charges you.

These providers typically use 087/084 prefixes, which means they're fairly expensive – though normally still cheaper than calling direct from your mobile. They're also convenient, especially if you just want to make a one-off call abroad and don't want the hassle of setting up an account.

You'll be charged an 'access charge' (these vary hugely by network and cost up to 55p/min, see the table here), plus a 'service charge' set and advertised by the override provider.

It's not worth doing this if you're making a local-rate UK call, as it tends to cost more than most networks charge directly (or your allowance will cover the call).

Because there are so many firms to choose from and rates vary there's no clear cheapest, but big players include Story Telecom, Dial Around and Telesavers.

What it costs on a mobile

This table shows how much you'll pay for a 30-minute call using the methods outlined above, and what you'll save compared with just calling directly from your mobile. Calls vary by destination – we've used German and Australian numbers as examples, called from a Vodafone mobile.

Cost of a 30-minute call using a mobile

Method
To UK no.
To German no.
To Australian no.
Mobile
Landline
Mobile
Landline
Mobile
Landline

Direct with Vodafone1

'Free' (£17/mth 250MB Essentials plan w/250 minutes allowance)

'Free' (£17/mth 250MB Essentials plan w/250 minutes allowance)

£45
£45
£60
£60

Via VoIP: Localphone2

£0.54

£0.15

£1.14
£0.18
£0.87
£0.33

Via 181853

£3.05

£0.65

£2.14
£0.64
£2.44
£0.64

Via 'instant dial' override provider with Vodafone4

£16.65

£16.71

£20.76
£18.09
£18.60
£16.74
Table correct as of 12 January 2018. Prices rounded to nearest penny. Costs include call connection fees, if applicable. Call costs for standard-rate numbers. 1. Pay-monthly customers only. 2. Assumes calling by Wi-Fi/data, or by an access number w/inclusive minutes. 3. Assumes calling via Wi-Fi or freephone access number. 4. Costs vary by override provider – we've used Story Telecom.

Frequent overseas caller? It may be cheaper to get a bundle

If you spend hours on the phone to international numbers, consider getting a monthly calling plan from one of the VoIP providers. These let you pay a fixed monthly fee for a certain number of calls (or in some cases unlimited calls) to a particular country or a selection of countries, which often works out cheaper per call if you're calling regularly enough.

Calling from a mobile? Most mobile networks will let you buy international calling add-ons, but typically these aren't great value. Instead, you've plenty of options with VoIP providers – see the Free Web Calls guide for companies you can get monthly plans with. If you're happy to swap Sims, Lycamobile is competitive for making international calls too.
Calling from a landline? Your choices are more limited (unless you've inclusive minutes, in which case you can use the same VoIP service as on a smartphone, just via its access number). It's worth looking at what your landline provider offers for unlimited calls, but it's unlikely it'll be able to beat Vonage, which offers, for example, unlimited calls to landlines in more than 60 countries for £12.50/mth (£5 p&p for the landline adapter).

Get Our Free Money Tips Email!

For all the latest deals, guides and loopholes - join the 10m who get it. Don't miss out