30+ Cheap Mobile Tips
Cheapest way to get a handset, mobile phone rights & more
Get Our Free Money Tips Email!
For all the latest deals, guides and loopholes - join the 12m who get it. Don't miss out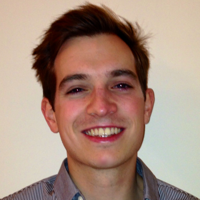 Updated March 2018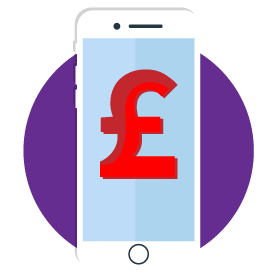 Whether your phone's rarely out of your hand or you only use it for the odd call, the chances are you're massively overpaying for the minutes, texts and data that you use. The price of using a mobile has nosedived over the past 12 months, so here's where we tell you how to make big savings...
If you're paying more than £10/mth, STOP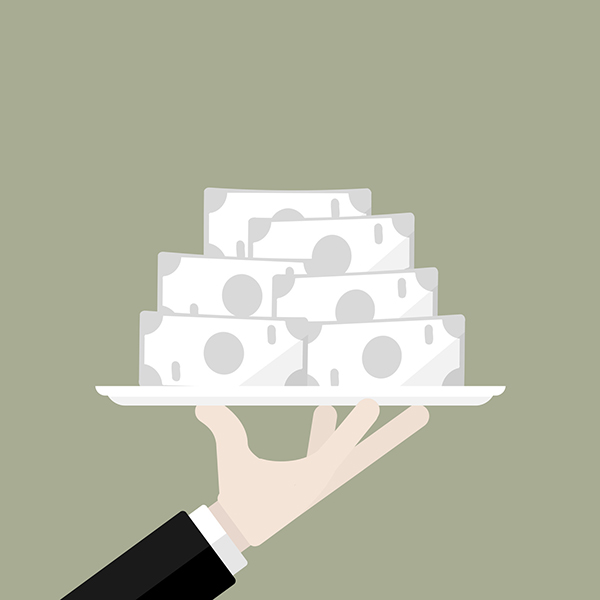 How much is your mobile bill each month? If you're paying more than about £10/mth, then you need to ask yourself why.
That's because with prices having dived you can now get a decent amount of mins, texts and data for under £10/mth on a Sim-only deal - see our full list of top picks in the Best Sim only Deals guide.
Of course, there are valid reasons why you may be paying more. These include:
You're paying off the cost of a handset.
Your credit score means you can't get a contract (though there are cheap PAYG deals too).
You roam abroad.
You're paying more for a really hefty data allowance.
If one of the above applies, then at least there's a reason for your bill being higher – though you still may be able to save.
If you pay for your mobile on a contract and you're outside your minimum term, also STOP! In effect, you're paying for a handset you've already bought.
Don't just settle for the same deal, provider and price each year. Mobile tariffs are coming down in price, so if anything you should be paying less each year, not more.
Before looking for a new deal, ask yourself whether you REALLY need a new high-end handset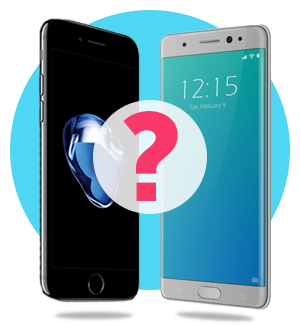 The latest top-end smartphones typically go for £500+, but there are plenty of cheaper handsets out there with the same core functions as the flagship handsets from the likes of Apple and Samsung.
We're MoneySavingExpert not MobilePhoneExpert, so we won't attempt to give a rundown of which models you should be looking for – see this comprehensive article on the best cheap phones by TechRadar, and CNET has a good guide to picking a new handset (including low-end options).
While buying a new handset outright is usually cheapest with top-end smartphones, with older phones it can more often be the case that traditional contracts win. Compare handset prices on MobilePhoneChecker*, or see our Mobile Contract Tips for more info.
Buying a new handset? Do it the cheapest way
If you definitely do need a new mobile phone, then there are essentially three ways to get one. Each has benefits and drawbacks – here's a quick rundown:
1. Buying it outright and getting a cheap Sim's usually cheapest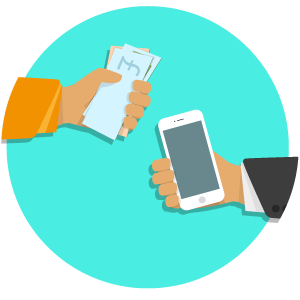 Straightforward – buy the handset at the cheapest price you can find, and pair it with a cheap Sim-only deal.
How to do it: Get the handset at the best price possible. Giffgaff* is competitive, and also compare on MobilePhoneChecker*. If you can't afford the full amount upfront, one option is to spread the cost by buying on a 0% credit card (or by buying it on finance). If you're going for an iPhone 8, iPhone 8 Plus or iPhone X, see if you can spread the cost interest-free.
2. Can't afford to pay it all upfront? Check finance deals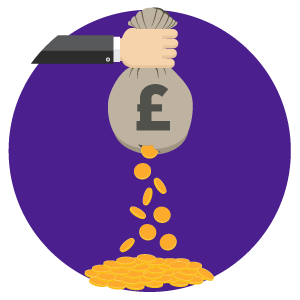 Relatively new in the UK, mobile financing allows you to get the cost of the handset loaned to you under an agreement over a fixed period. You can then choose a cheap Sim-only deal either from the finance provider or independently.
How to do it: There are a few providers to choose from, and they work a little differently. See Mobile financing below for full info.
3. See how contract deals compare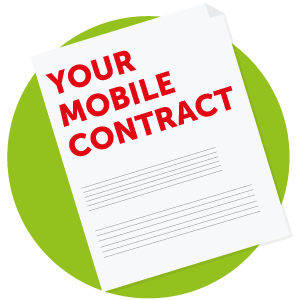 For many, the only way they've ever got a new phone is via a two-year contract with a network that bundles the cost of the handset in with monthly service – usually at a hefty markup. This can often be the most expensive way to buy a phone, though in a few cases it can actually be the cheapest.
How to do it: There's a huge range of tariffs out there, many of which are utterly poor value. For a full tips on finding the right one, see the Mobile Contract Tips guide. Also, see our top-pick iPhone and Samsung contracts.
How the different options compare on price
The cheapest way to buy a new mobile varies depending on a wide range of factors including your preferred handset, network and allowance. To get an idea of what's best of you, MobilePhoneChecker's Build Your Own Mobile Phone Contracts* tool does a pretty robust job of comparing what's out there.
The table below provides a snapshot of costs on a particular date (5 August 2016) to give an idea on how the options stack up. Tariffs and prices have changed a lot since then, so you'll need to check prices for yourself before buying.
Cost to get an iPhone 6s (16GB) on a high usage tariff
Purchase method
Upfront cost
Monthly cost
Allowance (1)
Total cost over 2yrs
Contract direct from network (Vodafone)
£10
£47/mth
Unltd mins, 6GB
£1,138
Financing via Giffgaff (2)
£50
£40.27/mth
2,000 mins, 6GB
£1,016
Financing via Unshackled (3)
£49
£36.99/mth
2,000 mins, 6GB (iD Mobile)
£937
Buy upfront
£499 (4)
£15/mth
2,000 mins, 6GB (iD Mobile)
£859
Buy on 0% credit card (4)
£0
£35.79/mth (5)
2,000 mins, 6GB (iD Mobile)
£859
Reseller (Mobiles.co.uk)
£75
£32/mth
Unltd mins, 6GB (Vodafone)
£843
Prices correct at 5 Aug 2016. (1) All tariffs come with 4G data and unlimited or 5,000 texts/month. (2) Using fixed APR of 18.8% with a handset cost of £499. (3) Using rep APR of 9.7%, though actual personalised APR can go up to 24.9%, with a handset cost of £529. (4) From Giffgaff. (5) Based on paying £499 for the handset and making equal payments of £20.79/mth over 24mths, plus £15/mth for the Sim.
Get Our Free Money Tips Email!
For all the latest deals, guides and loopholes – join the 10m who get it. Don't miss out
Choose the right type of plan: contract, Sim-only or pay-as-you-go
There are three different types of plans to choose from. Here's how they work:
---
Contract with handset – low upfront cost but typically higher cost overall
With a traditional mobile phone contract you pay a monthly fee and get a handset plus an inclusive bundle with a certain allowance of minutes, texts and data.
Handset price is spread out – but it costs you more in the long term, and there are cheaper ways to spread the cost.

You'll be locked in for 24 months in the majority of cases.

You'll be credit checked.
See Mobile Contract Tips for full details on how to find the right contract and everything else you need to consider before tying into that lengthy commitment. Find a few top-pick tariffs and other tips in Cheap iPhone Deals and Cheap Samsung Deals.
---
Sim-only contract – if you've a handset you like and want flexibility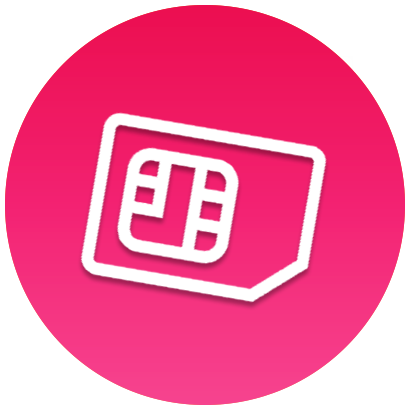 There are two types of Sim-only deals – 30-day rolling contracts which you are free to leave with a months' notice, or fixed term contracts, usually locking you in for 12 months (often, though not always, better value).
Great value if you already have a handset or can afford to buy yourself.
Rolling 30-day contracts offer maximum flexibility.
Often good for heavy data users.
For tips on finding the best deal and our own top picks, see the Sim only guide.
---
PAYG – no ties and never go over your allowance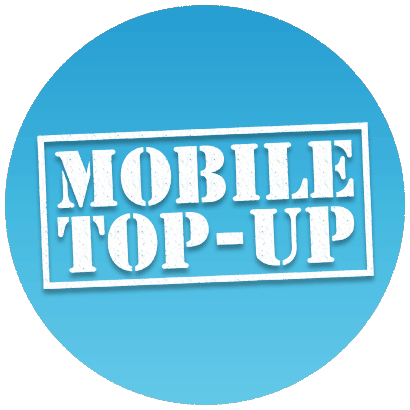 If you pay for your mobile via pay-as-you-go, you won't be tied into any contract – simply pay in advance for what you use via top-ups, online or on the phone. Pay-as-you-go packs, however, auto-renew.
PAYG doesn't require any credit check.

Easier to budget.

Generally more expensive for medium or heavy users.
For all things pay-as-you-go, including our top-pick Sims, see the Best Pay-as-you-go Sim Deals guide.
Spread the cost of an iPhone 8 or an iPhone X INTEREST-FREE with Apple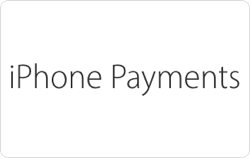 iPhone Payments is Apple's interest-free financing scheme – it's now available for the iPhone 8, 8 Plus and the iPhone X. This allows you to buy the phone for Apple's standard price but pay only a small amount upfront and then the rest in 20 monthly instalments.
Be careful not to get caught out as Apple also offers another scheme - its iPhone Upgrade programme - which gives you the option to swap handsets and includes AppleCare, but this can usually be beaten by other methods. See our full analysis here (the examples are a little old but the same principles apply).
You'll be credit-checked and will need to be accepted for what's technically an interest-free loan, though. Here's what it costs:
iPhone 8 – £69 upfront, then £31.50/mth for 20 months for the 64GB model (£39/mth for 256GB)
iPhone 8 Plus – £69 upfront, then £36.50/mth for 20 months for the 64GB model (£44/mth for 256GB)
iPhone X – £69 upfront, then £46.50/mth for 20 months for the 64GB model (£54/mth for 256GB)
Here's how to pay this way:
You can ONLY get iPhone Payments in store - reserve the model you want. Although it's possible to simply visit an Apple store, it's best to reserve the model you want online first; iPhone 8 or iPhone X. Annoyingly, you'll have to select the iPhone upgrade programme (which is more expensive) to book the appointment, but you just need to tell them in store that you want iPhone Payments.

When you collect the phone, say you want to pay via iPhone Payments. You'll need to bring bank details, a valid photo ID and your current mobile plus other personal info – see Apple's website for a full list. You'll need to be a UK resident aged 18+, have a UK bank account and have lived in the UK for three or more years.
If accepted (it could take up to an hour), you'll pay £69 upfront and the rest in 20 monthly instalments. Your loan will be with Barclays, the finance provider behind the scheme, at 0% APR. Monthly repayments are made by direct debit. If you don't keep up with them, Barclays would take the same action as any other loan provider – it could result in a mark on your credit file, for example.
Once you've got the phone, you'll then need to find a separate cheap Sim only deal.
Get a LOW interest rate with mobile financing
Mobile contracts from networks are typically vastly overpriced – equivalent to getting a loan with an APR of up to 30% in some cases. If you can't get approved for 0% finance, as an alternative, specialist mobile finance providers will loan you the money for a handset at a cost. Then just pair it with a cheap Sim-only deal and off you go.

There are two main providers to try:
Get a potential cheap-ish loan on many types of phone with Unshackled. With Unshackled.com* (finance provided by Zopa, Omni, Vanquis and Amigo), you're loaned the cost of a handset at an APR based on your credit history.

It's a two-stage process. Firstly, you apply (and there's a soft search on your credit file, which won't impact your credit score). Then you'll be told the rate you'll be offered, and can decide whether or not to accept (in which case there'll be a hard search on your file).

The lowest rate offered is 9.7% but representative APR is 27.7% for 24 months, and can go as high as 49.9%, so watch out. Look at the rate you're offered before deciding to accept. There are lots of factors to weigh up, including the actual cost of the phone, but:



If it's 9.7% to 18.9%, it may be a good deal (especially as you can't get standard loans for less than a grand).
If it's more than 18.9%, you may be better trying Giffgaff – see below. (That assumes the price of the phone's similar – if Giffgaff's cheaper, start checking it even if you have a lower APR.)
If it's closer to 49.9%, you're almost certainly better off going elsewhere.

Or try Giffgaff at 18.9% to 21.8% APR. The Giffgaff* PAYG network offers financing on phones (it's partnered with Ratesetter) at between 18.9% APR and 21.8% APR depending on how much you choose to pay up front and the period of time over which you spread the repayments.
It's worth checking the loan rate and the cost of the phone you want on both Unshackled.com and Giffgaff to compare what you will actually pay in total.
Many providers allow early upgrades
If you're happy to stick with your current provider, then it's often possible to upgrade your handset before your current contract comes to an end.
Don't forget the cheapest deals usually come from switching provider – so don't fall for the upgrade trap – but if you're willing to haggle this info might be useful. The following table sets out the major providers' early upgrade policies:
How early can you upgrade?
| Provider | Early upgrade policy |
| --- | --- |
| EE (incl T-Mobile and Orange) | Switch to a new phone and plan up to 45 days before your contract ends. |
| O2 | O2 Refresh splits your monthly statement into a cost for the handset and cost for your allowance. You can pay off the handset part of your contract whenever you want and upgrade without also having to pay off the 'allowance' segment – you'll just continue paying it alongside the 'new device segment of the bill. |
| Vodafone | Upgrade up to 60 days before your contract ends if you're on a Red or Red Value Bundle, or up to 30 days if on a standard plan. |
| Three | Upgrade up to 30 days before your contract ends. |
| Tesco Mobile | If you're on an Anytime Upgrade plan – the same system as O2 Refresh above; If you're on another type of pay monthly tariff, your early upgrade fee will be what you have left to pay on your contract minus VAT. You'll get a 30% discount on this fee if you choose an Anytime Upgrade deal when you upgrade. |
| Virgin Mobile | Its 'Freestyle' Contracts allow you to pay off the handset and buy a new phone to use with your existing airtime contract. On other contracts you can upgrade up to 30 days before your contract ends. |
Don't upgrade to get more space - increase your storage for free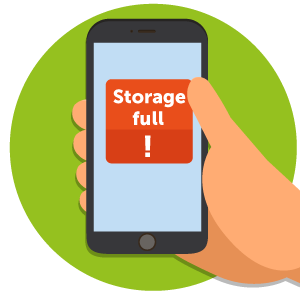 No matter how much storage space your mobile phone's got, it'll eventually fill up with photos, videos, apps and more, severely limiting what you're able to do with it. The natural response to this is to pay out for memory cards or online storage, or even upgrade to a new phone with more space - and a significantly bigger price tag.
However, it's highly likely you'd be splashing your cash unnecessarily, as there's a variety of very simple things you can do on Android and iOS devices to save anything from a few MB to bundles of GBs without spending a penny.
Some of these may seem obvious, such as moving photos and videos online, but did you know you can get unlimited FREE online storage, via the Google Photos app? Speaking of apps, there's also a quick trick for working out which apps you use the least so you know which ones to bin. Spring cleaning your remaining apps could also save you GBs, as could hunting down and deleting hidden downloads.
Sounds too good to be true? Here's what forumite Browntoa had to say: "I backup all photos, videos, documents and downloads on Google Photos or Google Drive, which are both free, and empty the cache on my Android phone's storage on a regular basis. The first time I freed up 1.8GB."
For step-by-step instructions, see our How to increase phone storage guide.
Happy with your handset? Haggle down the contract costs
If you don't want to switch, and are near or past your contract's end, you're wielding a powerful weapon... your loyalty. When approaching the end of your contract, make sure you demand the very best deal possible – not just of your network, but of any out there.
The mobile world's a mature market. Everyone has a handset, so networks fight hard to win custom from elsewhere AND keep their own. If your provider won't give you a good enough deal, let it know. The aim's to get through to 'customer disconnections', which internally is often called 'retentions' as its job is to keep you.

We know this method works, as you regularly tell us it does. Forumite elfy1807 says: "My contract with Orange was up and I asked them what they could do for me. I turned down two offers until I got £16/mth, 1.5GB data, unltd texts and 2,000 mins – a saving of £36/mth, that's £432/yr."
Full help on how to do this in our Mobile Phone Haggling guide.
In some cases it can actually be cheaper to get a 30% APR loan than a handset on contract
If you don't have the readies to pay upfront for a handset, think long and hard before tying yourself into a lengthy contract instead – even if it offers you the phone 'free' or at a much-reduced upfront cost.
Although the cost of the handset can be wrapped up in the monthly tariff, you'll nearly always be paying a significant amount extra in the long-run – which is why you should always calculate and compare the total cost over the lifetime of the contract.
When we crunched the numbers in May 2016, we calculated that in some cases it'd actually be cheaper to buy a handset direct with a 30% APR two-year loan (typical contract length) than take a contract. (Of course, we're not suggesting you do that.)
We worked out how much extra users would pay with six of the UK's biggest mobile providers if they were to get a 16GB iPhone 6s or a Samsung Galaxy S7 on a two-year contract, as opposed to buying the handset directly and taking out the same network's equivalent Sim-only deal.
The table below displays the 'effective APR', which is the interest rate you could afford to pay on a loan to buy the handset upfront plus get the equivalent Sim-only plan on the same network and it STILL be cheaper than taking out a similar contract deal from each network.
'Effective APR' of popular phones
Network
iPhone 6s (16GB)
Samsung Galaxy S7
Vodafone
15.6%
Cheaper on contract
EE (incl T-Mobile & Orange)
34%
13%
O2
21%
8.5%
Virgin Mobile (1)
26%
13%
Three
19%
1.5%
Tesco Mobile
7.7%
4.7%
Table correct as of 25 May 2016. (1) New Virgin Media customers. Figures rounded to the nearest %.
Mobile providers say that a contract isn't a loan (so they don't usually display an APR) but effectively it is one as you're credit-checked. Even if a network offers you a deal where you can pay the cost of the handset and your tariff off separately you're likely to be paying a premium.
Get Our Free Money Tips Email!
For all the latest deals, guides and loopholes – join the 10m who get it. Don't miss out
Buying your phone on a 0% card is a free way to spread the cost (and stash it in the freezer)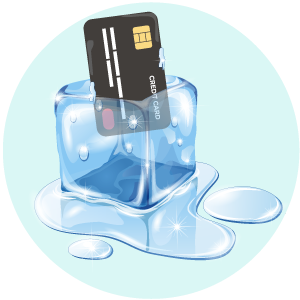 If you want a snazzy phone but can't afford to buy the handset upfront, you're best off saving up.
But if you really can't wait, then instead of paying mobile providers' inflated prices, you might want to consider taking out a credit card with a lengthy 0% credit card spending offer, buying the phone upfront, then stashing the card in a bowl of water in the freezer (so you won't be tempted to use it again) and getting a cheap Sim-only deal.
The longest 0% cards currently are Sainsburys for 31mths' 0% followed by Post Office for 30mths at 0%. Remember you must always ensure you meet the minimum repayments and clear it before the 0% term ends or the cards above jump to 18.9% rep APR.
See a full range of alternatives in our Best 0% Credit Cards guide. Use our Credit Card Eligibility Calculator or the free MoneySavingExpert.com Credit Club (a new way to keep track of your credit record) to see those cards for which you'll most likely be accepted.
Get a 'granny in a glovebox' – grab a cheap emergency phone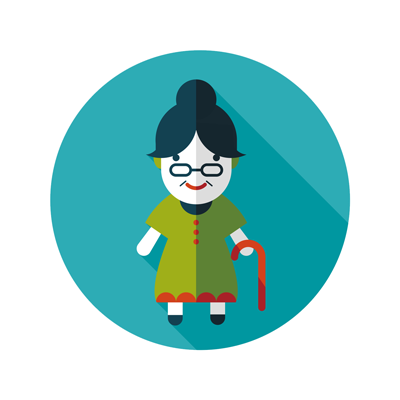 A 'granny in a glovebox' phone is great to stash in your car as an emergency second mobile, to give to your kids or if you only need to use a phone very occasionally.
One of the cheapest we've found is the Alcatel 20.45X which is £5.99. O2 offers the cheapest 'traditional' pay-as-you-go rates – where you top up with credit and are then charged for each minute and text as opposed to pay-as-you-go bundles that you have to renew every month. Bundles are generally cheaper but don't make sense for an emergency or a spare handset.
If you're after a phone with web access, one example of a cheap smartphone is the Alcatel Pixi 4 (4) via EE – it cost £19.99 when you buy £20 of EE credit.