Reject Credit Card Rate Hikes
Fight unfair rate-jacking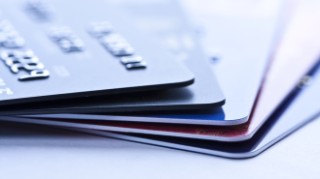 For the past few years credit card customers have been receiving letters hiking their APRs by up to 10 percentage points. But you can halt the increase.
This step-by-step guide with free template letters shows you how to deploy hidden rules to reject any rate rises.
Get Our Free Money Tips Email!
For all the latest deals, guides and loopholes - join the 12m who get it. Don't miss out
What is rate jacking?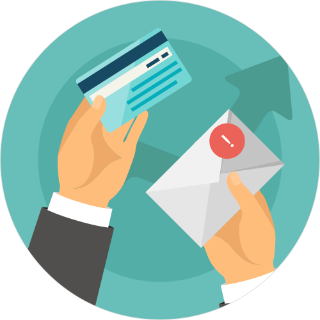 The slap as letters hit the mat is nothing compared to the pain of their contents. For the past few years people across the country have been receiving the depressing news that their credit and store card interest rates are rising, sometimes by up to 10%.
These massive interest hikes from companies such as Amex, Barclaycard and Virgin are what we call 'rate-jacking'. They're hijacking accounts to boost the costs, blighting people's ability to manage their debts.
The increases aren't across the board, they're all about lenders' rate-for-risk pricing policies. This is where the amount they charge depends on customers' credit ratings, yet outrageously it can mean those who've always repaid on time or been generally good customers suddenly face being penalised with hideous rates.
Why's it happening?
Before the recession lenders salivated at sticking their cards in anyone's hands, regardless of affordability. Since the financial crash and even now with signs of economic recovery, the noose has tightened and lenders are much more picky.
For new customers this simply means rejection. Card companies are also targeting existingcustomers who no longer look desirable – whether they've been poor payers or not. Customers who got their cards a few years ago, but who'd struggle to get a card now, can see rates ROCKET – even if they're well-behaved.
After all, boosting interest rates is a win-win for lenders, as it encourages those who can to ditch and switch elsewhere (see below). Those who can't need to pay a huge amount more, helping offset the lenders' bad debts and boosting their profits.
So paradoxically, in the name of responsible lending we're seeing lenders put rates up for those they consider a bad risk. That isn't responsible, it's greedy & dangerous. It makes people LESS, not more likely to be able to afford to repay – proving the old adage that banks are institutions that'll lend you an umbrella when the sun's shining, but want it back when it rains.
It's becoming increasingly prevalent across the board. Here are a few examples from the MSE forum:
From 0% to 31% in one fell swoop...
I stupidly ran up a £10,000 debt with MBNA. I was on a promo interest rate keeping the payments down. I lost my job and was out of work for 3 months, during which I missed one payment and forfeited my promotional rate. They've now put my interest rate to 31%.

I called to explain that I'm now employed again and will do everything I can to repay my debt; but they're leaving me on the 30% interest rate, and want £700 before they'll discuss anything further.
MoneySaver Deth999
From 19.9% to 26.9% with a simple letter...

Egg sent me a mail yesterday stating that from next month my interest rate is increasing from 19.9% to a SCANDALOUS 26.9%.

I have quite a high balance (long story, don't criticise!) so this just seems to me to be them being very greedy and grabbing money from high balance customers who are perhaps not in a position to do very much about it.

MoneySaver Sonalita

Better to leave it as it is

Barclaycard tried to jack me by 5% from 16.9% to 21.9%.

MoneySaver LexRedit
Get Our Free Money Tips Email!
For all the latest deals, guides and loopholes - join the 12m who get it. Don't miss out
Step-by-step to beat rate-jacking
Join the MSE Forum Discussion