Rome On A Budget
Beat Colosseum & Vatican queues plus 10 free things to do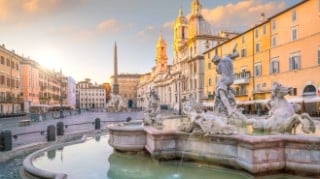 Heading to Rome? We've legions of MoneySaving tips to make sure your finances aren't Roman ruined, from beating queues at the Colosseum to unlimited buffets for the price of a drink. And as the pound now buys fewer euros, it's more important than ever to get Maximus value for your money.
Rome MoneySaving & coronavirus
Travel restrictions are beginning to be lifted, and some foreign trips are now possible. See our full guide on Coronavirus – your travel rights for the latest info.
In light of the current situation however, some of the tips below may no longer be up to date. We've left the info here for reference, and hope it will become relevant again in the not-too-distant future.
21 cheap Rome tips, including...
Join the MSE Forum Discussion