Rome On A Budget
Beat Colosseum & Vatican queues plus 10 free things to do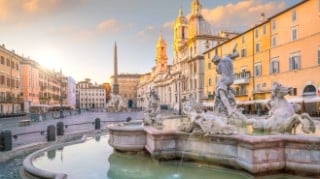 Heading to Rome? We've legions of MoneySaving tips to make sure your finances aren't Roman ruined, from beating queues at the Colosseum to unlimited buffets for the price of a drink. And as the pound now buys fewer euros, it's more important than ever to get Maximus value for your money.
The global spread of Covid-19 coronavirus is prompting huge concern and has now been declared a 'pandemic'. Overseas travel is already disrupted and that's likely to get worse. To help, we've been working flat out to answer your questions, including which travel firms have introduced special cancellation or rebooking policies to help those affected. See our Covid-19 Coronavirus Help for full info.
21 cheap Rome tips, including...
Join the MSE Forum Discussion