Rome On A Budget
Beat Colosseum & Vatican queues plus 10 free things to do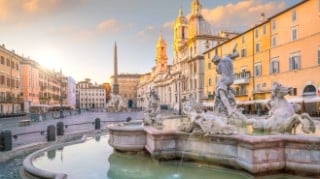 Heading to Rome? We've legions of MoneySaving tips to make sure your finances aren't Roman ruined. And as the pound now buys fewer euros, it's more important than ever to get Maximus value for your money.
Whether you plan to go or have already booked, this guide can help, from the cheapest bus and metro passes to beating queues at the Colosseum and unlimited buffets for the price of a drink.
21 cheap Rome tips, including...
Join the MSE Forum Discussion