Costa del Sol On A Budget
Bag cheap flights & attraction tickets plus top free things to do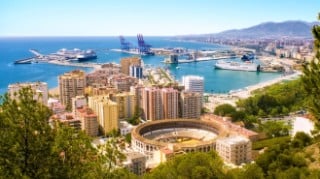 Whether you're heading to Malaga, Marbella, Torremolinos, Fuengirola or elsewhere, this guide can help, with top Costa-cutting tips ranging from when to book and when to tip to how to avoid a sunbed fine and cheap entry tricks at the big attractions.
Important – the Govt is currently warning against all non-essential travel to Spain

The Foreign Office lifted travel restrictions for dozens of countries in early July. However, the warning's now been reinstated for Spain (as well as the Canary Islands and Balearic Islands).

Travellers arriving from Spain on or after Sunday 26 July must quarantine for two weeks (including the Canaries and Balearics). See our Coronavirus - Travel Rights guide for full help, and do also use our new Where can I travel hassle-free? guide for the latest on Covid-19 travel restrictions.

Should you book now?
If booking travel right now, know the risks. If you simply change your mind or get cold feet, refunds are unlikely, and travel insurance won't cover you. Check cancellation policies, and where possible opt for flexible bookings you can cancel if needed - even if it costs extra, flexibility is currently worth its weight in gold - and where there's no flexibility, only ever spend what you can afford to lose.
In light of what's happening, some of our tips below may no longer be up to date. We've left the info here for reference, and hope it will all become relevant again in the not-too-distant future.
43 tips to save big on the Costa del Sol, including...
Join the MSE Forum Discussion