Haggle with Plusnet
Top tips to slash your bills by more than £100/yr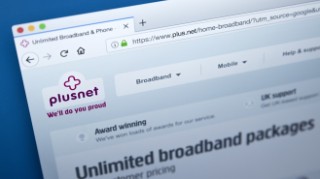 Plusnet hiked its prices in June 2018, but that doesn't mean you have to let it hit you where it hurts – in your wallet. If you're an existing customer you can use your negotiation skills to bag yourself a better deal.
Use the tips in this guide to up your chances of success when haggling with the BT-owned telecoms firm.
Get Our Free Money Tips Email!
For all the latest deals, guides and loopholes - join the 12m who get it. Don't miss out
'I saved £140 with one phone call'
Our most recent haggling poll, in February 2019, found 75% of Plusnet customers who told us they tried to haggle their price down were successful, showing what's possible. To see who else this works well on, see our full list of the top companies to haggle with.
Here are examples of MoneySavers who've slashed their Plusnet bills by haggling.
Thanks MSE, I just saved £140 with one phone call. My Plusnet contract was increasing by £7.49/mth, I negotiated to get my original deal again (line rental + £2.50/mth broadband) and £50 cash back. They were also willing to match any other deal on the internet, so your list of the best deals gave me good bargaining power. They wanted to make it an 18mth contract, but readily reduced it to 12 when I asked.

- Forumite PRWBrighton
Called Sky, they offered a 50% reduction for 10 months. Still cancelled Sky as Plusnet/Youview+ have the same package for £8/mth!

- Sue, via Twitter
Just had a brilliant result from Plusnet. I've been with them for three years, and since then have experienced four line rental increases. When I received the email about the latest I called after reading about other available broadband deals on MSE. Having some numbers to hand really helped, and I was offered a new customer deal and saving £120/yr.

- Rachel, via email
Spoke with Plusnet via their web chat, asked if they could do anything better and I got an offer of £50 cashback straightaway. Worth a try people!

- Forumite Hop3y
Get Our Free Money Tips Email!
For all the latest deals, guides and loopholes - join the 12m who get it. Don't miss out
Take back the power from Plusnet – bag a good deal or ditch and switch
Companies make their best deals only available for newbies, and they LOVE loyal customers, because they stay with the firm through thick 'n' thin, always paying full price and never checking if their deal can be beaten.
This lets big firms rake in regular, guaranteed, easy profit. So ask yourself a question: do you want to be a customer whose business is fought for, or one who's taken for granted? If you don't want to be taken for granted, take the haggle challenge.
In a nutshell, call up and ask for a better deal. Say you're paying too much or rivals' deals are cheaper. If Plusnet doesn't budge after that, or you're not happy with the offer, tell it you're leaving. More often than not you'll be transferred to its cancellations AKA retentions department. Here, staff have the power to offer hidden, unpublicised deals.
While haggling's a powerful technique, it's not your only option. Never forget that you may be able to get the best deal by switching to a different provider – you can compare broadband, phone and TV deals with our Broadband Unbundled tool.

12 top haggling tips
The best prices are usually reserved for new customers, so existing ones lose out on cracking deals. If you're willing to take the haggle challenge you could beat a price hike. Here are our top 12 tips to haggle with Plusnet. For more, see our guide on Haggling with Service Providers.
Join the MSE Forum Discussion