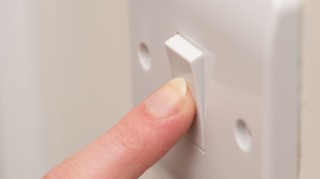 Reclaim energy bill credit
Millions owed – get money back
If you've switched energy in the last six years and were in credit, some providers operated a "don't ask, don't get" policy. So ask now. The regulator Ofgem says suppliers are now doing much more to return cash taken from customers who'd overpaid on bills before switching, but it says there's still £97 million left unclaimed from closed accounts since 2014. If you think you might be owed money, it's worth checking. Here's how.

For all the latest guides, deals and loopholes simply sign up today – it's spam-free!
Reclaiming overpayments in a nutshell
When you switched energy firms, if you were in credit, you should've been given that money back. Yet for years, many energy firms pocketed the cash. Sometimes they claimed they couldn't contact you as you'd moved house, otherwise they just kept schtum.
There are other instances when unclaimed credit may have been left on an account, such as after a customer passed away or if you didn't cancel a direct debit in time (so they kept on taking payments after you'd left).
How much can you get back?
It depends on your circumstances, but if you've regularly been switching provider and have overpaid with all or many of your old suppliers, you could be owed £100s. You're entitled to get your FULL overpayment back, plus possibly some interest on top.
This is because many suppliers earn interest on the unclaimed credit. While there are no rules saying they must refund it, on principle they should, so ALWAYS ask.
Quick questions
Yes, you can, but Ofgem hasn't asked smaller suppliers for information on unclaimed credit. Its figures are only for the big six: British Gas, EDF, E.on, Npower, Scottish Power and SSE.

It's not known if smaller firms owe former customers overpayments.

In 2014, suppliers introduced commitments to refund closed balances as soon as reasonably possibly and within 14 days of a final bill or statement being produced - based on an actual meter read.

But it's always best to contact them. While a number of providers tell us they're trying to proactively contact former customers, YOU should contact THEM if you think they owe you money. In most cases it'll be down to you – and even if they do try to contact you, often they'll struggle to track you down.

Paying by monthly direct debit is cheapest, but it means what you pay is smoothed out across the year. So it's natural to be in credit after low usage in summer, storing cash up for winter. Generally, more than a month's credit is hefty, meaning your direct debit may be set too high.

All of the big six give automatic annual refunds to people who pay by direct debit and are in credit on their account.

If you pay by direct debit with EDF, you get any extra credit automatically refunded on each anniversary of when you first signed up, no matter how much it is. British Gas, Npower, E.on and SSE do the same if you're in credit by £5 or more.

Scottish Power waits until you're in credit by one month's payment or £75 or more before giving automatic refunds (although if less you can request a refund if you provide meter readings).

See Energy Provider Refund Policies for full info.
Don't let this put you off switching! Many people massively overpay for energy and can save £100s. Yet it takes five minutes to slash your bills. Use our free Cheap Energy Club comparison to find your best deal. Then it'll monitor your tariff to alert you when to switch again, ensuring you get cheap bills constantly.
For all the latest guides, deals and loopholes simply sign up today – it's spam-free!
How do I reclaim overpayments?
Find out if you've overpaid

There are THREE ways to find out if you've overpaid, and it depends on what information you've got to hand.

A. Got old paperwork? If you have an old bill from a previous supplier then you'll have your account number. You can quickly find out if you're owed money from your supplier by ringing it and quoting your account number.

B. Know what supplier you were with? If you just know what supplier you were with, you can call it to see if you're owed money. You might have to provide some proof of ID along with your past address.

C. Can't remember your old supplier? You might have to do some digging – see if you can find any old bank statements or, if you were renting, check with any old flatmates or perhaps even an old landlord to see if they remember the supplier. Your current supplier might be able to tell you who your old provider was by checking the UK database.

Credit refund contact details for suppliers

Ofgem only looked into refunds owed by the big six. Yet it may be worth calling your previous supplier even if it's one of the smaller firms, so we've included contact details for those too.

Many get vexed at being put on hold for an age, so avoid calling at the busiest times. These are usually any time Monday, lunchtimes, month ends and starts, 8.30am-9am weekdays and when people get home from work.



British Gas
0800 048 0202 (free from landlines)
Mon-Fri 8am-8pm, Sat 8am-6pm
Also includes Sainsbury's Energy.


EDF Energy
0800 056 7777 (free from landlines)
Mon-Fri, 8am-8pm, Sat 8am-2pm


E-on
0345 052 0000
Mon-Fri 8am-8pm, Sat 8am-6pm


NPower
0800 073 3000
Mon-Fri 8am-8pm, Sat 8am-6pm


Scottish Power
0800 027 0072
Mon-Fri 8am-10pm, Sat 8.30am-6pm


SSE
0345 071 9710
Mon-Fri 8am-8pm, Sat 8am-2pm
Also includes Atlantic, Southern Electric, Scottish Hydro, Swalec, M&S Energy.


The Co-operative Energy
0800 954 0693
Mon-Fri 8am-8pm, Sat 9am-4pm


Ebico
0800 028 6699
Mon-Fri 8.30am-5pm


Good Energy
0800 254 0000
Mon-Fri 8am-8pm, Sat 8am-1pm


Ovo Energy
0800 599 9440
Mon-Fri 8am-8pm, Sat 9am-5pm


The Utility Warehouse
0333 777 0777

This is easy – basically, if you call an old supplier and ask for the cash back, it needs to refund you. The supplier will go through the process on the phone or will tell you to write in. Every big six supplier says past customers can go through the process on the phone.

There may be rare cases where you'll have to write, for example when you've given your name, address and other information, but the supplier can't trace your old account. Here you may need to include proof of ID such as a copy of a passport or driving licence.

Once you've gone through the process of either writing or calling, you should get the full overpaid amount. How long it'll take varies by supplier. You should get it within eight weeks, but some have had to wait months. Refunds will be paid by cheque or straight into your account.

Here are some success stories from the forum to inspire you.

Second day in a row you've saved me over £150. Today, it was £170 reclaiming credit from old energy supplier. Thank you.
– Wiggo – Feb 2016

Eight minutes work calling my old energy suppliers, got £140 refunded after leaving in credit. Why don't more people do this?
– Aston – May 2015

The balance owing to me from 17 months ago (which they never got back to me about) was... £1,364.22. A brilliant result but I do feel an idiot for not knowing how much I'd overpaid, so I urge everyone to do the same as me and check.
– Col.escargot – Feb 2015

The supplier will tell you what to do. You'll most likely have to write in. You may need the deceased's account details, the date they passed away and contact information for who's looking after the individual's affairs. This could be a solicitor, if one was appointed.

The account holder would need to go through the same process with the supplier – it doesn't matter if you were renting or owned the property.

What to do if they don't play ball

If your provider doesn't resolve your refund query within eight weeks of your first request for it (although SSE has six weeks to resolve it), you can complain to the free, independent Energy Ombudsman.

Once you've contacted the ombudsman, if it agrees to take on your case it will send a response within six to eight weeks. If it rules in your favour, it will send a letter to your provider (and you) detailing what the provider needs to do. If the provider needs to pay you a refund it has 28 days.
For all the latest deals, guides and loopholes simply sign up today - it's spam free!
Tell us how it's gone
We've done our research for this guide, but we need your help to make it even better. So we would appreciate any feedback.
We'd also like to know how you're getting on with having your money paid back. Are suppliers easy to deal with, or are you finding it an uphill struggle to get what you're owed? Please let us know how you got on in our Energy bills reclaiming forum discussion.
Have your say in our forum!