Buying a Car with a Credit Card
Get up to 29 mths' interest-free spending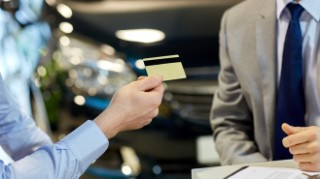 Do it right and credit cards are the cheapest way to borrow if you're buying a car (or anything else, for that matter). But you'll usually need a good credit rating and a high limit - and, crucially, for the car dealer you're buying from to accept cards.
And if you manage to tick all these boxes (which is rare), then you need to be disciplined about using the card and paying it off. We run down the pros and cons of paying by card, and tell you the best cards to pick.
Best-buy cards for buying a car
Get Our Free Money Tips Email!
For all the latest deals, guides and loopholes - join the 12m who get it. Don't miss out
Why should I use a credit card to buy a car?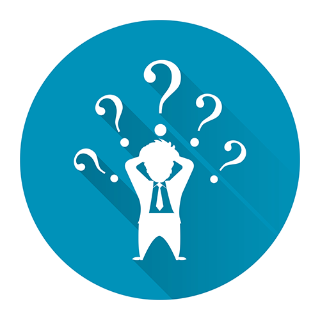 Done right, it's the cheapest way to buy a car, and gives important extra protection. Done wrong, it can be an expensive nightmare.
If you use a credit card to buy a car, the ideal scenario is that you get the longest 0% credit card you can, whether that's a purchase card or a money transfer card, use it to buy the car, then pay off a set amount each month designed to clear it in time.
This means the debt's cleared at the end of the 0% period - so you pay no interest, and the credit hasn't cost you anything.
It sounds simple, but there's a lot of pitfalls in that sentence, which won't make this a realistic option for many.
Firstly, many dealers won't accept credit cards. Or, some will accept them, but will only allow you to pay a limited amount. Since 13 January 2018, companies can no longer charge a fee for accepting credit cards - though it's possible some dealers will refuse payment by credit card as they can no longer pass on the processing fee.
It's also worth noting if you're using a credit card, you'll be limited in the amount you're able to spend - not many will give you a limit of more than £5,000, and most will be well below this.
If your credit score's very good, you may be able to get a little bit more, but almost certainly you'll need to be looking at a used car, or a very small new car to make paying on a credit card viable.
It goes without saying that you'll need a good credit rating to be able to get the top 0% deals.
However, matched against those pitfalls is a couple of very powerful tools...
You could save £700+ by using a credit card
Paying by credit card is usually the cheapest way - if you do it right. Here's how much you'd pay each year with the different ways to buy a £5,000 car, and how much each would cost you in interest:
Year 1

Year 2

Year 3

Year 4

Year 5

Total cost

26mth 0% card, then 36mth 0% balance transfer
£1,011
£1,011
£1,011
£1,011
£1,011
£49
28mth 0% money transfer then 36mth 0% balance transfer
£1,032
£1,032
£1,032
£1,032
£1,032
£165 (2)
Personal loan at 3.4% rep APR
£1,088
£1,088
£1,088
£1,088
£1,088
£440
Hire purchase deal at 5.8% rep APR
£1,150
£1,150
£1,150
£1,150
£1,300 (3)
£900
(1) The only cost is the balance transfer fee incurred in year 3. (2)This cost is the initial money transfer fee, and then the balance transfer fee paid after three years. Costs are averaged over the five years, though minimum payment requirements may mean you pay more in the earlier years - this will depend on your card. (3) This includes an "option to purchase" fee of £150 paid at the end of the deal
Plus you get important extra protection too
Using a credit card to pay for your car may not only be the cheapest way to get new wheels; it also gives you Section 75 protection.
So what is this? Basically, buy something - in this case a car - anywhere worldwide, costing between £100 and £30,000 and pay for any of it (even just 1p) on a credit card and the card company is jointly liable with the seller. So if it's faulty or you don't get the service, you can go to the card firm for your money back.
Plus if retailers dispute your claim, you need go to court. With a card firm you can go to the free Ombudsman. It doesn't just look at the law, but also if you're 'being treated fairly'. See our guide to Section 75 for more info.
Get Our Free Money Tips Email!
For all the latest deals, guides and loopholes - join the 12m who get it. Don't miss out
How do I use a credit card to buy a car?
You must set up a monthly direct debit to meet at least the minimum payment with any credit card deal – or risk losing the promo 0% rate. But for large debts like this, it's best to set up the direct debit for the amount that will allow you to pay off the debt before the 0% period ends, effectively turning your credit card into a fixed-repayment loan.
To work out how much you will need to pay, divide the cost of the car you're planning to buy by the number of months your card has at 0%. If you can't afford this figure, then you either need to look for a cheaper car, or look into extending your 0% period...
Need more time to pay the debt off?
If your credit limit is higher, then this'll mean that you can buy a more expensive car. However, paying it off before the 0% ends gets more tricky the more you borrow.
Your answer could lie in Balance Transfer Credit Cards - you can pay a one-off fee to get another three YEARS at 0% to pay the car off.
One thing to be careful of: ensure that however many times you switch from 0% card to 0% card that you're not extending the debt out beyond the life of the car. There's nothing worse than still paying for something that you've sold off or scrapped.

Is paying for a car by credit card right for me?
There are so many different options when it comes to buying a car, it can be difficult to choose. So here are the main benefits and pitfalls of choosing to pay by credit card:
Pros
Do it right, and you get to borrow money completely free from all charges.
You get Section 75 protection meaning that the card company's jointly liable if something goes wrong.
If your 0% card also offers rewards, you can reap those from your large car purchase too.
You'll own the car from the very start (which you won't if you take dealer finance).
It's flexible as you can just make minimum payments if you're short of cash one month (though this is also a disadvantage!).
You may not be able to get a 0% credit card or 0% money transfer card - though our Eligibility Calculator will help you find out.
You may get a card, but not get a credit limit that allows you to buy the car you want.
If you're not disciplined in paying it off, that 0% debt can become very expensive - and unlike a loan, a credit card gives you the flexibility not to pay it.
The dealer might not accept cards or won't let you pay the full amount on a card.
Best Buys: Long 0% deals
Buying a car on a 0% purchase credit card is one option - if you can get a large enough credit limit. You'll avoid paying any interest provided you pay off the debt before the deal comes to an end. The 0% Card Eligibility Checker shows the best you can get, but here are the top deals (for more deals see our 0% Spending Cards guide).
Longest 0% and possible £37.50 bonus Nectar pts
This Sainsbury's* card offers the longest 0% period and Nectar points on spending, though you could be offered fewer interest-free months. Give your Nectar card number when you apply and you'll get 750 bonus Nectar points worth £3.75 each time you spend £35+ in store or online at Sainsbury's (excl petrol) in the first two months from receiving the card (max 7,500 points, worth £37.50).
Doing a big shop? Split it into smaller £35 chunks to max the bonus.
Need-to-knows
The bonus points will be added to your Nectar account within 60 days of the end of your two month period.
You get two points per £1 spent on Sainsbury's shopping and fuel, and one point per £5 spent elsewhere.
Make sure you fully clear the card by the end of the 29 months or you'll be charged 20.9% interest on any remaining balance. Poorer credit scorers may get 24 or 21 0% months and then pay up to 28.9%.
Always pay at least the minimum monthly repayment, or you'll lose the 0% deal.
0% spending length: up to 27 months (some will get 24 or 21 months)
Card issuer: Mastercard
Min income: £10,000
Rep variable APR: 20.9% (see Official APR Examples)
Minimum repayment: Greater of 1% of balance plus interest, 2.25% or £5.
Best Buys: Money transfer cards
If the dealer doesn't accept credit cards, or you need longer than 30 months at 0%, you can still pay using 0% 'money transfer' cards - it's just slightly more complex. These cards are best for loans of less than £5,000 or so, as you probably won't get a credit limit much higher.
These cards work by shifting cash to buy the car from your new card to your bank account for a one-off fee, so you owe the card provider instead. It's similar to taking a loan, but interest-free. Once the cash is in your account, you can use it to make a big purchase.
However, the big downside of doing it this way is that you don't get Section 75 protection, so factor this in when making your decision. If you can pay even a deposit directly on a credit card, and the rest this way, then you're covered.
WARNING! ONLY use cards specified in our guide to do this, and set up a direct debit to pay off the minimum monthly repayments. If you don't, you'll lose the promo rate and pay a whacking interest charge the debt (often 20%+). Try using another card to do a money transfer and the cost could be massive.
Money transfers are niche and rarely available, so there are few options on the market, but here are the best of them (our Money Transfers guide has the full low down).
Buying a car with a credit card Q&A
Dealers want to make money, and frankly, you paying by credit card won't line their pockets. In fact, they get charged a 0.3% fee by their banks if you use a card. They'd also much rather you took one of their finance deals than tried a MoneySaving tactic.

Some will accept payment of the deposit by credit card, but won't let you pay the balance – at least this way you get Section 75 protection on the full value of the car.

It's worth giving the card issuer a call to see if they would be prepared to increase your limit (you'd need a good credit record to do this).

However, if your credit card limit is low, don't throw the card away. It's already on your credit file. Keep it and apply for a second to use alongside it to pay the purchase price.

If you still can't get the amount you need, consider a standard cheap loan or other form of car finance.

If you're worried about leaving a footprint on your file, ask yourself when you last applied for credit. Every application leaves a footprint for a year, whether you're accepted or rejected. So if you need a 0% card, say, and have no other credit you need to apply for in the next six months or so, don't worry about it.

But if you're soon to take on other debt, such as a mortgage, it might be best to wait until after you've done that, as using a credit card to buy a car will likely max you out - and this isn't attractive for mortgage lenders.

If you need to buy a car now, consider another form of finance. Mortgage lenders are much more likely to look favourably on a loan with committed payments serviced regularly, than they are on a card that's got debt on it close to its limit.

You can read full information on how credit card applications affect your file in our Credit Scores guide.

If this is a worry, you can get an idea of your odds by using the eligibility calculatorbefore applying for a particular card. If it shows you're unlikely to get the card you want, then take steps to improve your credit rating before heading to a dealership, or find another way to pay.

You can use our Credit Scores guide for an explanation of how to improve your rating. Remember, just because you were rejected for one card, doesn't necessarily mean you'll be rejected for all of them. The tools they use to decide aren't universal.
Get Our Free Money Tips Email!
For all the latest deals, guides and loopholes - join the 12m who get it. Don't miss out
Join the MSE Forum Discussion