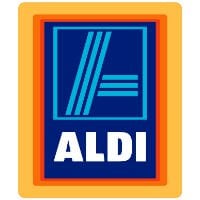 Nicholas De Montbart Champagne is currently £9.95 a bottle in store (find your nearest) and online at Aldi. If you're shopping online you'll need to buy a case of six bottles (you can mix and match different bottles), so if you just want one, you'd be better off visiting a store.

Please be Drinkaware.

Get Our Free Money Tips Email!

For all the latest deals, guides and loopholes - join the 12m who get it. Don't miss out

Discount supermarket Aldi offers online purchases of wine by the case. Standard delivery is normally £3, but Aldi has told us the free delivery is an introductory offer, which is not expected to end soon.

Wines Aldi is selling by the case include:


Thanks to forumite xeonander for the original spot.

There are always ways to save money at Aldi, so even if there isn't a cracking deal out there that works for you, don't assume you can't cut your costs.

Ways to save include:

Exclusive offers for email subscribers. If you sign up to the Aldi newsletter it will email you special promotional offers and competitions, so you can get in there first.


Supermarket coupons. Make sure you look out for coupons in store as well as newspapers to save on your shopping.


Check out similar retailers, eg, Lidl and the other major supermarkets. If you're not committed to buying from Aldi, check out our deals from Lidl, Tesco, Sainsbury's, Asda, Morrisons and Waitrose, where they may have a better offer


Try haggling. We polled 1,400 MoneySavers to find out in which shops hagglers have most success. Supermarkets did feature, so it's worth a go. Find out more in our Haggle on the High Street guide.


Had a problem with Aldi? There's a free online tool you can use to complain – it helps draft, manage and if necessary escalate your complaint. It's offered by a firm called Resolver, which we like so much we work with it to help people get complaints justice – you can use it to complain to Aldi*.

If you spot any hot deals out there we have missed (we are human after all!), please let us know by emailing msedeals@moneysavingexpert.com or via Twitter @MSE_Deals.

Veuve Monsigny Champagne Brut is currently £12.99 a bottle in store (find your nearest) and online at Aldi. If you're shopping online you'll need to buy a case of six bottles (you can mix and match different bottles), so if you just want one, you'd be better off visiting a store.

Please be Drinkaware.

Get Our Free Money Tips Email!

For all the latest deals, guides and loopholes - join the 12m who get it. Don't miss out
Latest Expired Deals
IMPORTANT - THIS DEAL HAS EXPIRED

This deal has expired - you can't get it any more. We've kept it here for reference.

Christmas veg from 14p/packet

Price war raging at supermarkets incl Aldi, Lidl, Tesco, and Asda

Are you in charge of this year's Christmas dinner? Keep your eyes peeled in supermarkets, as the 2020 Christmas Veg Price War is now raging with the cheapest ever prices we've seen since we started tracking them in 2015, starting at 14p/packet. This beats last year's 15p (and 2015's 22p, in case you were wondering).

Aldi confirmed that from Thu 17 Dec, it dropped the price of a selection of veg to 14p, instead of the 19p previously stated. Lidl has also confirmed on Fri 18 Dec it dropped prices to 14p a packet on a range of similar veg, instead of the 15p previously stated. As we see every year, once one supermarket drops its prices, the others follow suit, although we don't think prices will go any lower before Christmas Day.

Sprout, sprout, let it all out, these are the Christmas veg deals you can't do without...

Prices last checked on Tue 22 Dec.

Aldi – 14p each

Brussels sprouts (500g) – 14p
Carrots (1kg) – 14p
Parsnips (500g) – 14p
Red/white cabbage (each) – 14p
Swede (each) – 14p
Potatoes (2kg) – 14p


Lidl – 14p each (shallots 29p)

Brussels sprouts (500g) – 14p
Carrots (1kg) – 14p
Red cabbage (per kg) – 14p
Potatoes (1.5kg) – 14p
Parsnips (500g) – 14p
Shallots (300g) – 29p


Tesco – from 19p each

Asda* – 20p each


Will there be enough stock?

Given the time of year and uncertainty over supply chains, we can't be certain what stock will be available at supermarkets – local stores may be a better option for simpler shops.

Will they be reduced even further?

Of course, it might be worth waiting until just before supermarkets close for Christmas as you could find these cheap veg further reduced to clear stock. Previously we've seen 1kg of carrots for 5p or even free after Christmas Day.

For more groceries offers and coupons, see our Supermarket coupons page.


Aldi Black Friday offers

Incl £150 Roomba robot vac. Many of Aldi's deals have sold out quickly

2020 might be a lot of things, but it's also the first year Aldi has got involved with Black Friday. Its offers have been extremely popular, with Nintendo Switches for £229.99 and Apple Airpods for £89.99 selling out early on Friday morning.

If you're ordering online, delivery's £2.95 or free on orders of £30 or more.

Top tip: If your order's just under the threshold, try adding a cheap home or face care product, like this 85p face wash, to bag free delivery.

Offers with limited stock left at 3.44pm on Fri 27 Nov include:

Important: Don't allow yourself to get caught up in the Black Friday hype, and only ever buy what you need and can afford. Always do your own price comparisons to ensure you've found the best deal – don't just take a retailer's word for it.