Aldi deals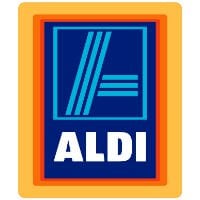 You don't have to spend a lot to treat your mum on Mother's Day. The cheapest (which doesn't necessarily mean low quality) bunches of flowers start from £2 at supermarkets.

Here are the prices the major supermarkets have confirmed for the Mother's Day period, while stock lasts:

Lidl from Thu 28 Mar (find your nearest)


Aldi from Thu 28 Mar (find your nearest)

Sainsbury's* (find your nearest*)

Asda from Wed 27 Mar (find your nearest*)

£5 pink, yellow and lilac chrysanthemums and roses bouquet.
£10 chrysanthemums, pink carnations, pink germini, and white gypsophilia bouquet.



Tesco from Mon 25 Mar (find your nearest*)

£5 pink and white chrysanthemum & magenta gerbera bouquet.
£6 bright or pastel pink tulips.
£10 pink roses, pink germini, chrysanthemums and pink antirrhinum bouquet.



Morrisons* from Mon 25 Mar (find your nearest*)

£5 'Thanks Mum'* chrysanthemums, germini, statice and santini bouquet.
£10 'No. 1 Mum'* chrysanthemums, germini, carnations, alstroemeria and lilies bouquet



If you want more bang for your buck, consider alternatives such as bunches of daffodils (£1 in most supermarkets). Of course, you can find similar bargains at independent stores across the country, though unfortunately, we can't compare prices for them all. Before buying at supermarkets, check local florists' prices to ensure you're getting the best deal.

Get Our Free Money Tips Email!

For all the latest deals, guides and loopholes - join the 12m who get it. Don't miss out

If you shop at Aldi, you'll be familiar with its special buys, and red stickers when they're reduced in store. Did you know, there's also a reduced special buys sale section online?

On Tue 12 Mar we spotted:

There's also reduced skiiware and other items. Delivery's £2.95 or free on orders of £20 or over.

In July this year, Aldi was offering a full school uniform from £5 as one of its 'Special Buys'. While most stock has sold out online, there may still be some school uniform in stores. Though it's worth calling ahead to check before making a special trip (find your nearest).

What do you get?

2x polo shirts - £1.75
Sweatshirt - £1
Skirt - £2.25
Trousers - £2.25

Discount supermarket Aldi offers online purchases of wine by the case. Standard delivery is normally £3, but Aldi has told us the free delivery is an introductory offer, which is not expected to end soon.

Wines Aldi is selling by the case include:

Thanks to forumite xeonander for the original spot.

Get Our Free Money Tips Email!

For all the latest deals, guides and loopholes - join the 12m who get it. Don't miss out

A company that supplies frozen vegetables to supermarkets is recalling various products sold by Aldi, Lidl, Sainsbury's, Ocado, Tesco and Waitrose due to a possible contamination with Listeria.

See 'more info' below for the list of affected products. It includes bags of frozen sweetcorn, mixed veg and microwave steam bags. The Food Standards Agency (FSA) says don't use them.

Check the list and if you find any of the affected batch codes or best-before dates in your freezer, the FSA says you can return them to the shop you bought them from for a refund.

For more information, see the Food Standards Agency website.

Pinguin Frozen Sweetcorn

| | |
| --- | --- |
| Pack size | All |
| Batch code | All |
| Best before | All codes to July 2020 inclusive |

Pinguin Supersweet Sweetcorn

| | |
| --- | --- |
| Pack size | All |
| Batch code | All |
| Best before | All codes to July 2020 inclusive |

Tesco frozen Mixed Vegetables and Peppers

| | |
| --- | --- |
| Pack size | All |
| Batch code | All |
| Best before | All codes to Jan 2020 inclusive |

Tesco Broccoli Frozen Sweetcorn Peas and Spinach Steamer

| | |
| --- | --- |
| Pack size | All |
| Batch code | All |
| Best before | All codes to Jan 2020 inclusive |

Pinguin frozen Golden Rice and Vegetables

| | |
| --- | --- |
| Pack size | All |
| Batch code | All |
| Best before | All codes to July 2020 inclusive |

Tesco Growers Harvest Sweetcorn

| | |
| --- | --- |
| Pack size | All |
| Batch code | All |
| Best before | All codes to Jan 2020 inclusive |

Tesco Frozen Growers Harvest Carrot Peas and Sweetcorn Steamer

| | |
| --- | --- |
| Pack size | All |
| Batch code | All |
| Best before | All codes to Jan 2020 inclusive |

Tesco Frozen Growers Harvest Mixed Vegetables

| | |
| --- | --- |
| Pack size | All |
| Batch code | All |
| Best before | All codes to Jan 2020 inclusive |

Tesco Frozen Broccoli, Carrot and Sweetcorn Steamer

| | |
| --- | --- |
| Pack size | All |
| Batch code | All |
| Best before | All codes to Jan 2020 inclusive |

Tesco Frozen Every Day Value Sweetcorn

| | |
| --- | --- |
| Pack size | All |
| Batch code | All |
| Best before | All codes to Jan 2020 inclusive |

One Stop Frozen Sweetcorn

| | |
| --- | --- |
| Pack size | All |
| Batch code | All |
| Best before | All codes to Jan 2020 inclusive |

Aldi Four Seasons Frozen Carrots, Peas & Supersweet Sweetcorn Steamers

| | |
| --- | --- |
| Pack size | All |
| Batch code | All |
| Best before | All codes to Jan 2020 inclusive |

Ross Mixed Country Vegetables

| | |
| --- | --- |
| Pack size | 1kg |
| Batch code | All |
| Best before | All codes to July 2020 inclusive |

Aldi Four Seasons Frozen Carrots, Broccoli & Supersweet Sweetcorn Steamers

| | |
| --- | --- |
| Pack size | All |
| Batch code | All |
| Best before | All codes to Jan 2020 inclusive |

Aldi Frozen Four Seasons Mixed Vegetables

| | |
| --- | --- |
| Pack size | All |
| Batch code | All |
| Best before | All codes to Jan 2020 inclusive |

Aldi Four Seasons Supersweet Sweetcorn

| | |
| --- | --- |
| Pack size | All |
| Batch code | All |
| Best before | All codes to Jan 2020 inclusive |

Independent Mix Vegetables

| | |
| --- | --- |
| Pack size | All |
| Batch code | All |
| Best before | All codes to July 2019 inclusive |

Waitrose Essential Supersweet Sweetcorn

| | |
| --- | --- |
| Pack size | E1kg |
| Batch code | All |
| Best before | Oct 2019 Nov 2019 Aug 2019 |

Waitrose Essential Vegetable Mix

| | |
| --- | --- |
| Pack size | E1kg |
| Batch code | All |
| Best before | All codes to Dec 2019 inclusive |

Waitrose Fine Cut Vegetable Steamer

| | |
| --- | --- |
| Pack size | E640g (4x160ge) |
| Batch code | All |
| Best before | All codes to Jan 2020 inclusive |

Waitrose Love Life Vegetable Medley Steamers

| | |
| --- | --- |
| Pack size | E640g (4x160ge) |
| Batch code | P6163 P7021 P7080 |
| Best before | May 2018 Jul 2018 Sep 2018 |

by Sainsburys Mixed Special Vegetables

| | |
| --- | --- |
| Pack size | 1kg |
| Batch code | All |
| Best before | All codes to Jan 2020 inclusive |

by Sainsbury's Mixed Vegetables

| | |
| --- | --- |
| Pack size | 1 kg |
| Batch code | All |
| Best before | All codes to Jan 2020 inclusive |

Growers Pride Supersweet Sweetcorn

| | |
| --- | --- |
| Pack size | 750g |
| Batch code | All |
| Best before | All codes to July 2020 inclusive |

by Sainsbury's White Rice, Broccoli, Supersweet Sweetcorn
& Peas Microwaveable steam bags

| | |
| --- | --- |
| Pack size | 540g (4x135g) |
| Batch code | All |
| Best before | All codes to Jan 2020 inclusive |

basics Mixed Vegetables

| | |
| --- | --- |
| Pack size | 1kg |
| Batch code | All |
| Best before | All codes to Jan 2020 inclusive |

by Sainsbury's Carrots, Broccoli & Sweetcorn Microwaveable steam bags

| | |
| --- | --- |
| Pack size | 540g (4x135g) |
| Batch code | All |
| Best before | All codes to Jan 2020 inclusive |

Lidl Frozen Green Grocer's Supersweet Corn

| | |
| --- | --- |
| Pack size | 1kg |
| Batch code | All |
| Best before | All codes to Jan 2020 inclusive |

Pinguin Mixed Vegetable

| | |
| --- | --- |
| Pack size | All |
| Batch code | All |
| Best before | All codes to July 2020 inclusive |

Lidl Frozen Freshona Vegetable Mix

| | |
| --- | --- |
| Pack size | 1kg |
| Batch code | All |
| Best before | All codes to July 2020 inclusive |

Lidl Green Grocer's Mixed Vegetables

| | |
| --- | --- |
| Pack size | 1kg |
| Batch code | All |
| Best before | All codes to July 2020 inclusive |

Lidl Green Grocer's Baby Carrots, Peas, Green Beans & Sweetcorn Steamers

| | |
| --- | --- |
| Pack size | 640g |
| Batch code | All |
| Best before | All date codes |

Lidl Green Grocer's Fragrant Golden Rice Steamers

| | |
| --- | --- |
| Pack size | 400g |
| Batch code | All |
| Best before | All codes to July 2020 inclusive |

Iceland Frozen Mixed Vegetables

| | |
| --- | --- |
| Pack size | 900g |
| Batch code | All |
| Best before | All codes between January 2020 and June 2020 inclusive |

Growers Pride Supersweet Sweetcorn

| | |
| --- | --- |
| Pack size | 450g |
| Batch code | All |
| Best before | All codes to July 2021 inclusive |

Oriental Express Chinese Chicken

| | |
| --- | --- |
| Pack size | 350g |
| Batch code | All |
| Best before | All codes to Jan 2020 inclusive |

Oriental Express Chinese Prawns

| | |
| --- | --- |
| Pack size | 350g |
| Batch code | All |
| Best before | All codes to Jan 2020 inclusive |

Oriental Express Egg Fried Rice

| | |
| --- | --- |
| Pack size | 350g |
| Batch code | All |
| Best before | All codes to Jan 2020 inclusive |

Pinguin Country Vegetable

| | |
| --- | --- |
| Pack size | 1kg |
| Batch code | All |
| Best before | All codes to July 2020 inclusive |

Pinguin Frozen Cut Beans

| | |
| --- | --- |
| Pack size | All |
| Batch code | NA |
| Best before | All codes to July 2020 inclusive |

Growers Pride Mixed Vegetables

| | |
| --- | --- |
| Pack size | 750g |
| Batch code | All |
| Best before | All codes to July 2020 inclusive |

Ross Mixed Vegetables

| | |
| --- | --- |
| Pack size | 450g |
| Batch code | All |
| Best before | All codes to July 2021 inclusive |

Growers Pride Mixed Vegetables

| | |
| --- | --- |
| Pack size | 450g |
| Batch code | All |
| Best before | All codes to July 2021 inclusive |

Ross Mixed Vegetables

| | |
| --- | --- |
| Pack size | 1kg |
| Batch code | All |
| Best before | All codes to July 2020 inclusive |

Ross Sweetcorn

| | |
| --- | --- |
| Pack size | 450g |
| Batch code | All |
| Best before | All codes to July 2021 inclusive |

Ross Sweetcorn

| | |
| --- | --- |
| Pack size | 1kg |
| Batch code | All |
| Best before | All codes to July 2020 inclusive |

Tesco Frozen Mixed Vegetables

| | |
| --- | --- |
| Pack size | All |
| Batch code | All |
| Best before | All codes to Jan 2020 inclusive |

Tesco Growers Harvest Frozen Mixed Vegetables

| | |
| --- | --- |
| Pack size | All |
| Batch code | All |
| Best before | All codes to Jan 2020 inclusive |

Tesco Frozen Sweetcorn

| | |
| --- | --- |
| Pack size | All |
| Batch code | All |
| Best before | All codes to Jan 2020 inclusive |

We've seen a Facebook page crop up with a link to a '£75 Aldi coupon'. As this didn't appear very legitimate, we checked with Aldi and it's confirmed this IS A FAKE COUPON, so avoid visiting the dodgy page and don't sign up.

Aldi posted on Facebook: "Please be aware that this competition and voucher is fraudulent and cannot be redeemed in our stores."

For a list of genuine coupons, see our Supermarket Coupons page.

Prosecco Superiore is currently £7.99 a bottle in store (find your nearest) and online at Aldi.

We've seen a similar bottle for £11.90, so we reckon now's the time to buy in case the price goes up.

Please be Drinkaware.

There are always ways to save money at Aldi, so even if there isn't a cracking deal out there that works for you, don't assume you can't cut your costs.

Ways to save include:

Exclusive offers for email subscribers. If you sign up to the Aldi newsletter it will email you special promotional offers and competitions, so you can get in there first.


Supermarket coupons. Make sure you look out for coupons in store as well as newspapers to save on your shopping.


Check out similar retailers, eg, Lidl and the other major supermarkets. If you're not committed to buying from Aldi, check out our deals from Lidl, Tesco, Sainsbury's, Asda, Morrisons and Waitrose, where they may have a better offer


Try haggling. We polled 1,400 MoneySavers to find out in which shops hagglers have most success. Supermarkets did feature, so it's worth a go. Find out more in our Haggle on the High Street guide.


Had a problem with Aldi? There's a free online tool you can use to complain – it helps draft, manage and if necessary escalate your complaint. It's offered by a firm called Resolver, which we like so much we work with it to help people get complaints justice – you can use it to complain to Aldi*.

If you spot any hot deals out there we have missed (we are human after all!), please let us know by emailing msedeals@moneysavingexpert.com or via MSE Facebook and Twitter @MSE_Deals.

Veuve Monsigny Champagne Brut is currently £12.49 a bottle in store (find your nearest) and online at Aldi. If you're shopping online you'll need to buy a case of six bottles (you can mix and match different bottles), so if you just want one, you'd be better off visiting a store.

Please be Drinkaware.

Get Our Free Money Tips Email!

For all the latest deals, guides and loopholes - join the 12m who get it. Don't miss out
Latest Expired Deals
Dozen red roses from £2

Our round-up of prices at major supermarkets

You don't have to pay over the odds for Valentine's Day red roses, with bunches of 12 starting from £2 at supermarkets. These are the cheapest prices retailers have confirmed for standard roses for the Valentine's period, but in the past stores have cut prices even further on the day itself in their war of the roses. For gift ideas, see our Valentine's Day Deals.


We'll update the below list as we get confirmation of this year's pricing from more retailers:

Expect short-stemmed standard roses unless we've specified otherwise – we've not included any premium ranges. The cost of roses can shoot up if they are long-stemmed, or ethically/locally sourced. If you want more bang for your buck, consider alternatives such as tulips.


How to jazz up a £2 bunch

With a bit of creative flair, you can make a £2-£5 bunch of supermarket roses look a lot more expensive for next to nothing. Wrap them in some attractive paper (no need to spend more than £1), attach a self-penned poem (get some inspiration from Google) and you're sure to be in your loved one's good books.

Of course, you can also find similar bargains at independent stores across the country, but unfortunately we can't compare prices for all of them. Before buying at the supermarket, check the prices at your local florist to ensure you're getting the best deal.

Aldi Super 6 fruit & veg offers

In stores until Wed 30 Jan. Incl 85p pears

Every two weeks Aldi runs a deal called the 'Super 6' on six fruits and vegetables, for less than £1 each.

The current offer runs from Thu 17 Jan until Wed 30 Jan and includes the following:

39p Grapefruit (each) - next cheapest we found, 49p at Lidl.
39p Radish (200g) - next cheapest we found, 47p at Lidl.
39p Spring onions (per bunch) - next cheapest we found, 54p at Lidl.
39p Celery (per pack) - next cheapest we found, 47p at Lidl.
45p Salad tomatoes (six-pack) - next cheapest we found, 75p at Lidl.
45p Beetroot (500g) - next cheapest we found, £1.60 at Asda.

It's worth noting that all the fruit & veg are provided in non-recyclable packaging, apart from the grapefruit, which are loose.