Aldi deals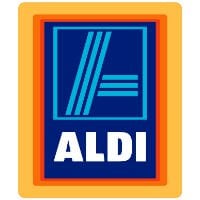 If you go online to Aldi, or into a store (find your nearest), you'll be able to pick up a full school uniform for £4 while stock lasts. Delivery's £2.95.

This was one of Aldi's 'Special buys' on 9 Aug, so stock is now very limited and we can't guarantee what (if anything) will be left at your local store.

What do you get?


2x polo shirts - £1.75
Sweatshirt - 50p
Skirt or trousers - £1.75


If shopping in store, remember it is now compulsory to wear a face covering in all shops and supermarkets in England and Scotland.

Get Our Free Money Tips Email!

For all the latest deals, guides and loopholes - join the 12m who get it. Don't miss out

Discount supermarket Aldi offers online purchases of wine by the case. Standard delivery is normally £3, but Aldi has told us the free delivery is an introductory offer, which is not expected to end soon.

Wines Aldi is selling by the case include:


Thanks to forumite xeonander for the original spot.

Prosecco Superiore is currently £7.99 a bottle in store (find your nearest) and online at Aldi.

We've seen a similar bottle for £11.90, so we reckon now's the time to buy in case the price goes up.

Please be Drinkaware.

There are always ways to save money at Aldi, so even if there isn't a cracking deal out there that works for you, don't assume you can't cut your costs.

Ways to save include:

Exclusive offers for email subscribers. If you sign up to the Aldi newsletter it will email you special promotional offers and competitions, so you can get in there first.


Supermarket coupons. Make sure you look out for coupons in store as well as newspapers to save on your shopping.


Check out similar retailers, eg, Lidl and the other major supermarkets. If you're not committed to buying from Aldi, check out our deals from Lidl, Tesco, Sainsbury's, Asda, Morrisons and Waitrose, where they may have a better offer


Try haggling. We polled 1,400 MoneySavers to find out in which shops hagglers have most success. Supermarkets did feature, so it's worth a go. Find out more in our Haggle on the High Street guide.


Had a problem with Aldi? There's a free online tool you can use to complain – it helps draft, manage and if necessary escalate your complaint. It's offered by a firm called Resolver, which we like so much we work with it to help people get complaints justice – you can use it to complain to Aldi*.

If you spot any hot deals out there we have missed (we are human after all!), please let us know by emailing msedeals@moneysavingexpert.com or via Twitter @MSE_Deals.

Get Our Free Money Tips Email!

For all the latest deals, guides and loopholes - join the 12m who get it. Don't miss out

Veuve Monsigny Champagne Brut is currently £12.49 a bottle in store (find your nearest) and online at Aldi. If you're shopping online you'll need to buy a case of six bottles (you can mix and match different bottles), so if you just want one, you'd be better off visiting a store.

Please be Drinkaware.
Latest Expired Deals
Cheapest prosecco & champagne

Supermarket round-up incl £5 prosecco & £11 champagne

Below are the cheapest 750ml bottles of fizz at each of the major supermarkets when we checked at 3.40pm on Tue 17 Mar.

If ordering online, some supermarkets require you to order a minimum number of bottles (such as six at Aldi), while most supermarkets will have a minimum order threshold so you'll likely need to get these with your normal groceries.


Aldi

Asda

Lidl (in store only)


Morrisons


Sainsbury's

Tesco

Please be Drinkaware.

Mother's Day flowers from £2 in-store

Round-up of supermarket flowers for a tenner or less

You don't have to spend a lot to treat your Mum on Mother's Day (Sun 22 Mar). The cheapest (which doesn't necessarily mean low quality) bunches of flowers start from £2 at supermarkets.

Here are the prices the major supermarkets have confirmed for the Mother's Day period, while stock lasts:

£2 Pocket money posy (pictured)
£4 'Wonderful Mum' bouquet (pictured)
£6 'Sweet Pastels' bouquet
£10 'Country Garden' gift bag (pictured) - tulips displayed in a paper gift bag, with a ribbon
£10 'Cotton Candy/Blueberry Blooms' bouquet (pictured) - roses with lilies/soft chrysanthemums

£2.49 Mini ceramic planter, milk jug (flamingo planter or queen bee milk jug) - double pink kalanchoe/white campanula bali
£4.99 'Pretty tulips'
£9.99 'Shine Bright' bouquet - 18 stems of roses, chrysanthemums, alstroemeria and germini

£3 Pocket money bouquet (pictured) - chrysanthemum, carnation and gypsophila
£5 'Thanks Mum' (pictured) - chrysanthemum, santini, alstroe, eucalyptus and germini
£10 'No. 1 Mum' pink - chrysanthemum, santini, germini, alstroe, eucalyptus and rhododendron
£10 'No. 1 Mum' purple - chrysanthemum, santini, germini, pitto, ruscus and palm

£5 'Cerise kisses' (pictured) - chrysanthemums, carnation and gerbera
£7 Tesco welly boots - kalanchoe
£10 Unicorn & dinosaur bouquets (pictured) - chrysanthemums and carnations
£10 Roses - white and pale pink roses, with touches of cerise and green
£10 Fox & Ivy candle hamper - scented candle in either floral hyacinth or wild peony with a pink or white orchid
£10 Deluxe basket (pictured) - pink chrysanthemum, chammy stems, english ivy and kalanchoe
£10 'Cotton Candy' (pictured) - chrysanthemums, germini, white antirrhinums, cerise roses and carnations

£5 Vibrant bouquet - chrysanthemum spray, germini, pistache and rose.
£10 Fairtrade mixed roses - 100% fairtrade roses



£8.50 'Special bouquet' - chrysanthemum, pistache, germini, waxflower and carnation

Last bud not least, if you want more bang for your buck, perhaps consider alternatives such as bunches of daffodils (£1 in most supermarkets). Of course, you can find similar bargains at independent stores across the country, though unfortunately, we can't compare prices for them all. Before buying at supermarkets, check local florists' prices to ensure you're getting the best deal.

If it's outdoor plants you're looking for, we've blagged 20 'lucky dip' hanging basket plants for £7 all-in.