Aldi deals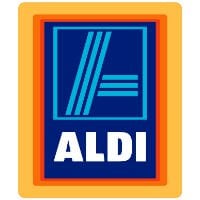 All the major supermarkets will be clamouring for your attention this New Year, with lots of special offers on alcohol. In particular, we've found some corking deals on prosecco and champagne starting from £4 and £10 respectively.

Many of these deals will last into January, subject to stock, but we'll update you as regularly as we can when new offers come up. Below is our full round-up of booze offers that have caught our eye so far from all the main supermarkets – including prosecco, champagne, beer, wine, spirits and liqueurs. Prices correct at 2pm on Thu 1 Jan…

Champagne & prosecco

Here are the cheapest 750ml bottles of champagne and prosecco in each of the main supermarkets:

Lidl


Aldi


Morrisons


Tesco


Sainsbury's


Asda

Keep an eye out for multi-buy deals at the various supermarkets too. Asda recently ran a 'buy six wines, save 25%' offer (now ended), and Tesco and Sainsbury's ran similar deals earlier in the season.


Beer, wine and port

Spirits & liqueurs

Please drink responsibly this New Year, and as always be Drinkaware.

For further tasty treats, see our Supermarket deals.


Get Our Free Money Tips Email!

For all the latest deals, guides and loopholes - join the 12m who get it. Don't miss out

If you shop at Aldi, you'll be familiar with its special buys, and red stickers when they're reduced in store. Did you know, there's also a reduced special buys sale section online?

On Tue 12 Mar we spotted:

There's also reduced skiiware and other items. Delivery's £2.95 or free on orders of £20 or over.

Want to beat the back-to-school rush and get the uniform shop done early? If you go online to Aldi or into a store from Thu 11 July (find your nearest) , you'll be able to pick up a full school uniform from £4.50, while stock lasts. Delivery's £2.95 or free if you're spending £20 or more.

What do you get?


2x polo shirts - £1.75
Sweatshirt - £1
Skirt or Trousers - £1.75


As this will be one of Aldi's 'Special buys' and we expect this to be very popular, you should go quick as we reckon stock will sell out fast. Aldi's confirmed that "once they're gone, they're gone".

Discount supermarket Aldi offers online purchases of wine by the case. Standard delivery is normally £3, but Aldi has told us the free delivery is an introductory offer, which is not expected to end soon.

Wines Aldi is selling by the case include:


Thanks to forumite xeonander for the original spot.

Get Our Free Money Tips Email!

For all the latest deals, guides and loopholes - join the 12m who get it. Don't miss out

Prosecco Superiore is currently £7.99 a bottle in store (find your nearest) and online at Aldi.

We've seen a similar bottle for £11.90, so we reckon now's the time to buy in case the price goes up.

Please be Drinkaware.

There are always ways to save money at Aldi, so even if there isn't a cracking deal out there that works for you, don't assume you can't cut your costs.

Ways to save include:

Exclusive offers for email subscribers. If you sign up to the Aldi newsletter it will email you special promotional offers and competitions, so you can get in there first.


Supermarket coupons. Make sure you look out for coupons in store as well as newspapers to save on your shopping.


Check out similar retailers, eg, Lidl and the other major supermarkets. If you're not committed to buying from Aldi, check out our deals from Lidl, Tesco, Sainsbury's, Asda, Morrisons and Waitrose, where they may have a better offer


Try haggling. We polled 1,400 MoneySavers to find out in which shops hagglers have most success. Supermarkets did feature, so it's worth a go. Find out more in our Haggle on the High Street guide.


Had a problem with Aldi? There's a free online tool you can use to complain – it helps draft, manage and if necessary escalate your complaint. It's offered by a firm called Resolver, which we like so much we work with it to help people get complaints justice – you can use it to complain to Aldi*.

If you spot any hot deals out there we have missed (we are human after all!), please let us know by emailing msedeals@moneysavingexpert.com or via Twitter @MSE_Deals.

Veuve Monsigny Champagne Brut is currently £12.49 a bottle in store (find your nearest) and online at Aldi. If you're shopping online you'll need to buy a case of six bottles (you can mix and match different bottles), so if you just want one, you'd be better off visiting a store.

Please be Drinkaware.
Latest Expired Deals
Father's Day cards from 89p

In store at Aldi. Similar £4 elsewhere

If you go in store to Aldi (find your nearest), you can get Father's Day cards from 89p each, while stocks last. We've had a look at the designs and we reckon some are pretty similar to pricier cards which would normally set you back around £4 - so your dad won't scold you for spending too much.

Designs include:


'O-fish-ially the best Dad' - 89p

​'Wishing you a classic Father's Day' - 89p
'Top of the Dads' large card - £1.49


This offer started on Sun 9 Jun, so your local store may not have the same designs that we've picked out as they're an Aldi 'Special Buy' available while stocks last.

Aldi Super 6 fruit & veg offers

In stores from Thu 12 Sep. Incl 59p beetroot

Every two weeks Aldi runs a deal called the 'Super 6' on six fruits and vegetables, for less than £1 each.

The current offer runs from Thu 12 Sep until Wed 25 Sep and includes the following:

59p Beetroot (500g) - next cheapest we found, 75p at Lidl.
59p Figs (4-pack) - next cheapest we found, 75p at Sainsbury's.
65p Cocktail vine tomatoes (250g) - next cheapest we found, £1.70 at Sainsbury's.
65p Green beans (220g) - next cheapest similar we found, 75p for 200g at Asda.

65p Organic potatoes (1.5kg) - next cheapest we found, £1.12 at Tesco.
65p Sweetcorn (2-pack) - next cheapest we found, 74p at Lidl.


It's worth noting that all the fruit & veg are provided in non-recyclable packaging.