B&M deals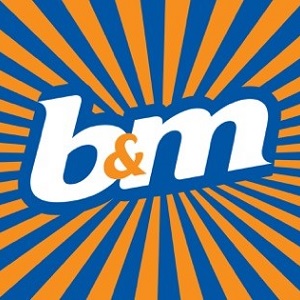 We don't currently have any B&M Bargains deals.
Latest Expired Deals
IMPORTANT - THIS DEAL HAS EXPIRED

This deal has expired - you can't get it any more. We've kept it here for reference.

B&M '2 for £16' toy sale

In stores. Incl Toy Story game & Harry Potter figures (norm £13 each)

Discount retailer B&M (also known as B&M Bargains) currently has a 'two for £16' offer on toys - a boosted version of its usual 'two for £20' offer – available in all of its 600+ UK stores (find your nearest), until Sun 6 Oct. There are 200+ items you can mix and match, but what's available will vary between stores.

B&M has told us that around 20-25% of the toys in store are included in the offer and these will be clearly marked. It's confirmed the toys are normally £12.99 each, and while some can be found cheaper elsewhere individually, the offer should make B&M cheapest when buying two. Though as always, do your own price comparisons to be sure.

If you don't live near a B&M, see our Kids & Toys Deals page for other offers.

Cheap electric fans - can you find 'em?

Best prices at big retailers incl B&M, Wilko & Screwfix

As summer's hotting up and there's talk of a heatwave, we're predicting fans will soon be flying off the shelves. In previous years, the cheap ones have disappeared very quickly, and some stores sold out of all fans.

While not an exhaustive list, we've rounded up the best deals we've seen on the most common sizes - though we'd expect stock to go quickly so it could be a game of 'can you find 'em' rather than guaranteed.


These prices don't include delivery, so you'll need to factor that in if you're buying online.