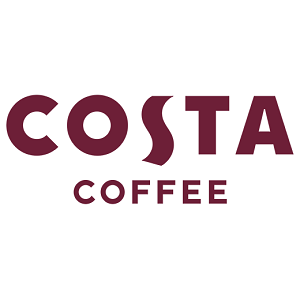 We don't currently have any Costa Coffee deals.
Latest Expired Deals
IMPORTANT - THIS DEAL HAS EXPIRED

This deal has expired - you can't get it any more. We've kept it here for reference.

Costa Coffee ANY hot drink 50p for a limited time

For new and existing Costa Coffee Club app users (excluding Northern Ireland)

MSE Update, 14 Apr: The Costa app may struggle to load for some due to this deal's popularity. Costa has confirmed to us that you will still be able to redeem the offer by showing that you have the Costa Coffee Club app on your phone (even if you're unable to register) when you go to the till of a participating store.

Costa is offering members of its free Costa Coffee Club app any hot drink of any size for just 50p at the majority of its branches (find your nearest) until store closing time on Thu 15 Apr. It's available in England, Scotland and Wales only.

Hot drinks normally cost £2ish-£5ish so you can save a latte with this short-lived deal. It's doing this to celebrate 50 years since the company was founded.

How to get 50p hot drinks

Sign up or log in to the Costa Coffee Club app (available for Android/iOS) and simply scan your app in-store when ordering to automatically trigger the discount – Costa says it applies to any barista-made hot drink, and you can have up to three extras such as milk alternatives, syrups or extra shots, and still only pay 50p. The offer is also available if you're using a Costa Coffee drive-thru or ordering Click & Collect via the app.

You can redeem up to five 50p hot drinks each day of the promo, if you choose. There are a small number of stores (mainly at stations and motorway services) which aren't participating – see the full list of non-participating stores.

Will the offer work with its reusable cup discount?

Sadly, the offer won't work alongside any other offers or promotions, meaning you won't be able to get the 25p reusable cup discount. Costa has confirmed that you can still use the cup, you just won't get an additional 25p off. See more coffee chains where you can get a discount for bringing your own cup.

Costa 50% off ALL food

Mon-Wed. Excludes Northern Ireland and all delivery orders

Every Mon-Wed until Wed 27 Jan, Costa Coffee is offering 50% off all food at participating branches (find your nearest). The discount is automatic and can be used on every dish, including the new limited edition menu, but isn't valid on drinks or delivery. See More info below for location exclusions.

Now that much of the UK is in lockdown, Costa remains open for takeaway, drive-thru and mobile ordering (via the Costa Coffee Club app for Android/iOS), and the 50% off deal applies to all these methods. Costa is still offering delivery via Uber Eats too, but the discount is not eligible via delivery.

Costa's new menu includes the 'Beanz & Cheese Toastie', 'Vegan BBQ Chick'n Panini' and 'Caramel Muffin made with Munchies'.


Can I use my Costa Coffee Club points to pay?

You're not able to use Costa Coffee Club points to pay with this promotion in-store. However, you will earn points on the discounted price when you present your card or swipe the app as usual.

There's a maximum limit of 10 food items per customer per transaction.

Can't be used with any other offers.

Exclusions

Make sure to check the list of the Costa stores that are not participating.

Proud to Serve and Northern Ireland stores are not taking part.