Costa Coffee Deals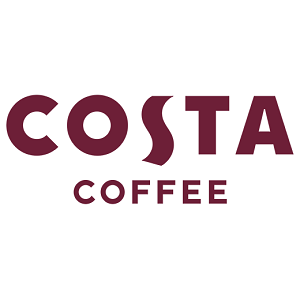 We don't currently have any Costa Coffee deals.
Latest Expired Deals
FREE Costa coffee, croissant, shortbread, or bacon bap

For new & existing Costa Coffee Club app users

If you like your coffee, you'll have a latte love for this deal which both new and existing Costa app users can get.

Existing users of the Costa Coffee Club app (for Android/iOS), or anyone who downloads it and registers by 11.59pm on Fri 31 Jul, can claim a freebie such as a hot drink or snack at one of the 1,100 reopened Costa stores (find your nearest).

When you sign up or in, 300 free bonus points will be added to your Costa account – equivalent to £3. This will get you a hot drink, or if you're a bit peckish, you can get any snack up to the value of £3 such as millionaire's shortbread or a bacon bap.


You'll have 12 months from the points being added to claim your freebie – simply order in store as normal and scan the app to use your points.

If a food and drink delivery sounds more appetising, Uber Eats newbies can get £15 off with a code.

For existing members, the points will automatically be added to your Costa Coffee Club account by Mon 6 Jul provided you have earned points on the app between Wed 6 Mar 2019 and Sat 4 Jul 2020.

If you last earned points prior to Wed 6 Mar 2019 and your account is still active then simply log back in to the app before Fri 31 Jul with your existing login details to receive the points.

FREE coffee at Costa Coffee machines

Tue 1 Oct only, no vch needed. Not valid in Costa Coffee shops

On Tue 1 Oct only, you can get a FREE hot drink if you visit any participating Costa Coffee Express machine (find your nearest). It's not valid in Costa Coffee stores themselves, but there are 8,500 participating locations (self-service machines, eg, supermarkets or petrol/service stations).

There's no voucher needed, the discount will be automatic. You can choose from any hot drink, including hot chocolate and coffee, and even any syrups you add will be free. To do it, just use the machine as normal and take to the till for staff to ring it through – there should be nothing to pay as the drinks are completely free.

It's also worth bringing your own cup to save using one, see MSE Rhiannon's blog Pay £1, get up to 50p off most Costa, Pret & Starbucks drinks for other discounts you can get using a reusable cup.

See Free tea and coffee deals for other free caffeine fixes.

Unfortunately this offer is unavailable in Northern Ireland.