Dyson deals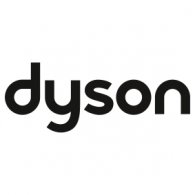 You can get a Dyson Supersonic refurbished hairdryer in white*, fuchsia*, or purple* for £229.99 online at Dyson when you enter the Blagged code MSE10 at the checkout.

The Supersonic hairdryer normally costs £299.99 brand new, but Dyson occasionally, like now, offers refurbished models for £239.99, and our code gets an extra £10 off the refurbished price. Dyson says these models are restored to 'as good as new' – see more on what refurbished means below.

There are 4,000 available in total, and the offer will end at 11.59pm on Sun 7 June or when all hairdryers have been sold, whichever's first.

Delivery's free. Orders placed before 8pm are delivered the next day in most cases, however due to the coronavirus pandemic, there may be slight delays for some.

How good is this deal?

Dyson products aren't the most MoneySaving and of course you can buy a hairdryer for considerably less than £230 – but the Dyson Supersonic is considered by many to be the gold standard – it has won the Sunday Times Style 'Best Gadgets and Tools' award and Wallpaper's 'Best New Grooming Product' award.

See reviews at Allure, Trusted Reviews, and Glamour. It is generally praised for its drying speed, how smooth it leaves hair, and it not needing to use extreme heat, therefore less risk of damage to hair. At Dyson's website, it has a score of 4.7/5 based on 2,400+ reviews:

Deals on the Supersonic are rare so if you've been planning to buy one anyway, then this is the cheapest we've ever seen it – saving £70 compared to buying brand new.

What does refurbished mean?

A refurbished item is one that's either been previously sold by Dyson and returned, or incurred some minor cosmetic damage during handling. Dyson's confirmed that all products are carefully restored back to 'good as new', with new packaging and any parts replaced, if needed.

Dyson says it's unlikely that you'd be able to tell the difference between a refurbished and brand new item. We've checked reviews and spotted comments from others such as 'It arrived looking brand new' and 'Doesn't look like it's ever been used'.

Refurbished Dyson products come with a one-year warranty and a 35-day return policy if you change your mind. You can find more info in the Dyson refurbished FAQs.

Get Our Free Money Tips Email!

For all the latest deals, guides and loopholes - join the 12m who get it. Don't miss out

Dyson products are rarely the cheapest, but if you're going to buy Dyson anyway it's worth checking the Dyson eBay outlet* for a bargain. As well as brand new items, it also sells refurbished and ex-display vacuums, heaters and fans at reduced prices.

Of course, you should still compare prices elsewhere to ensure you're getting the best possible deal. All products are sold with a Dyson guarantee for between one and five years.
Latest Expired Deals
Cheapest Dyson V10 and V8 Black Friday deals

Lowest prices for popular range of cordless vacuum cleaners

See our Black Friday 2019 guide for full analysis on the latest Black Friday deals. Check Deals & Vouchers for other offers on now or follow us on Twitter @MSE_Deals.

Technology company Dyson's* V10 and V8 cordless vacuum cleaners are expected to be among the most popular consumer electronics devices this Black Friday.

Dyson is offering a Black Friday price promise* where it'll refund the difference if you find it cheaper at Argos, Currys and John Lewis within seven days of purchase. Dyson also offers a two-year guarantee.

We haven't spotted any deals for the latest Dyson V11 model but we'll be updating this list regularly throughout Black Friday.

Below you'll find the cheapest prices when we looked at 4.03pm on Fri 29 Nov – with all items including delivery unless otherwise stated:

£170 Dyson V6 Animal cordless vacuum

Cheapest price we've seen. Includes extra accessory tools

MSE Update, Tue 29 Oct at 6.05pm: This deal was originally due to end on Wed 30 Oct, but Dyson has decided to extend the offer until 11.59pm on Mon 4 Nov.

If you go online to Dyson*, you can get a Dyson V6 Animal cordless stick vacuum cleaner for £169.99 (norm £199.99) when you enter the MSE Blagged code MSE30 at the payment stage of the checkout until 11.59pm on Mon 4 Nov. It'll also come with a toolkit with four additional attachments designed for those with pets.

Delivery's free (scheduled, or next working day if you order before 8pm). Dyson says the toolkit will be delivered two to three working days after the V6 arrives.

A few weeks ago we featured the now discontinued Dyson V6 for £149.99. Although this new offer is slighter more expensive than our previous deal, it comes with the extra tools that would normally cost £50 if bought separately.

Pictured below is the vacuum and all accessories, including charger and wall docking station:

How good is this deal?


While this isn't Dyson's latest model, it's been a popular one, and this is the cheapest we've seen it. Of course, Dyson products aren't the most MoneySaving – its latest 'V' vacuums typically cost £500 or more – so if Dyson's a brand you like, then at £170 all-in with the extra accessories, we think this deal definitely doesn't suck.

A cheaper alternative to buying brand new is sometimes to look at refurbished models. For example, you can get a refurbished V6 Animal slightly cheaper from the Dyson eBay outlet* for £149.99. However, isn't brand new, doesn't include the extra tools and only comes with a one-year guarantee, compared to two years when you buy new from Dyson.

How does this compare to the latest V11 model?

The table below compares the key specs of the Dyson V6 and the latest Dyson V11:

| | | |
| --- | --- | --- |
| Specification | Dyson V6 | Dyson V11 |
| Run time | Up to 20 mins | Up to 60 mins |
| Weight | 2.1kg | 2.97kg |
| Bin volume | 0.4L | 0.76L |
| Charging time | 3.5 hours | 3.5 hours |
| Cost | £169.99 (with our code) | £599 |


The Dyson V11 is more powerful than the V6, but for an extra 40 minutes running time it's four times the price of the V6 – crumbs. There's little difference in charging and the V6 model is lighter.


All done and dusted here? Why not check out our other home & garden deals.