Eurostar Deals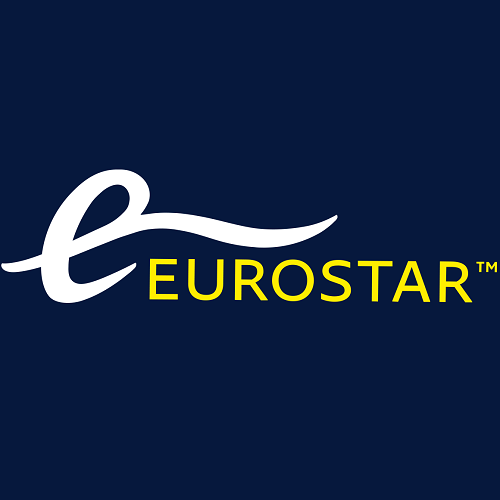 We don't currently have any Eurostar deals.
Latest Expired Deals
Eurostar £58 rtn Paris, Lille or Brussels

Travel 30 Jul-16 Oct, some exclusions

If you're planning a getaway on the continent, Eurostar has released £58 return train tickets to Paris, Lille or Brussels from London St Pancras International, Ebbsfleet International or Ashford International. Book online, at the station counter or over the phone (for which there's an extra £10 call fee) and look for the £29-per-leg prices. Also available are £35 one-way tickets to Amsterdam or Rotterdam. The offer ends on Thu 27 Jun and is valid for travel between 30 Jul-16 Oct.

Eurostar's return prices usually range from £58 to £319, with £58 return tickets very limited and mostly off-peak - they would normally need to be booked well in advance.

Buy a return journey

Eurostar market this promotion as '£29 one way', but as you have to book a return ticket to take advantage, £58 is the best deal you're going to get. This is NOT the case for Amsterdam and Rotterdam - you'll still get the £35 single price when you book a one-way journey.

Search for your preferred dates and you might be lucky enough to find £29 options for both legs of the journey, making a total of £58. While Eurostar has told us £29 seats are not available on absolutely every train, it has assured us there is good availability spread throughout the sale period and sale seats are likely to last until the end date of Thu 27 Jun. Obviously there will be more seats available at the beginning of the promotion (87,000 on the start date Tue 18 Jun). There are some excluded dates with no sale seats – see 'More info' for a full list.

Be aware that the Amsterdam to London St Pancras International route requires changing at Brussels and going through passport control and security there. St Pancras to Amsterdam is direct, however.

What services are cheap tickets available on?

It helps to remain flexible with your dates if you want to secure £29 tickets for both legs. You'll find Friday, Saturday and Sunday availability is limited, so be quick if you want to travel on those days. Be sure to check the exclusion dates under 'More info' too.

In past instances of this offer, day trips weren't included. This time, however, Eurostar have confirmed day trips CAN be booked using the £29 per leg offer.

This isn't the cheapest Eurostar deal we've seen– in January 2017 it offered Paris returns for £52 – but if you're planning a continental summer break, now's a good time to climb aboard.

Find cheap tickets with Alexa

Eurostar suggests using its Alexa skill to find the best rate - just ask Alexa for the lowest fare over a range of dates. For more tricks like this, be sure to read our Amazon Echo Hacks.

2for1 entry to museums and galleries with tickets

You can also get 2for1 entry to many top museums and galleries including Musée d'Orsay in Paris, Bozar in Brussels and Le Palais des Beaux-Arts in Lille by showing your Eurostar tickets at entry.

We recommend checking your EHIC card is up to date before you travel in Europe.

If you're visiting Paris, MSE's 30 Paris MoneySaving Tips have you covered. For the Netherlands' capital, take a look at our 29 Amsterdam MoneySaving Tips.


Excluded dates

4 Aug
11 Aug
18 Aug
23-26 Aug
1 Sep
8 Sep
4-7 Oct

Maximum nine people per booking. This deal can't be used with any other offers.

Tickets can't be refunded.

You can choose to collect tickets from a Eurostar terminal or print them at home by clicking the 'print-at-home' tab during the booking process. You must check in at least 30 minutes before your departure.

Children aged under four years old travel for free, but they'll have to sit on your lap.

Eurostar £50 returns to Paris, Brussels or Lille

For 25 Feb to 28 Mar trips via its 'Snap' flexible travel times site

If you're looking to do a trip to Paris, Brussels or Lille in the next few weeks, you could bag Eurostar tickets from London St Pancras International for £50 return. The only catch is you'll not be able to choose the exact time you'll travel – the departure time will be sent to you 48 hours before your trip.

Alternatively, one-way tickets from London to Amsterdam or Rotterdam are available from £30 – the cheapest we've ever seen – but you can't book a return.

Both offers are for trips between Mon 25 Feb and Thu 28 Mar (depending on availability) and you have until 11.59pm on Thu 14 Feb to book. You can't get these prices through the usual Eurostar booking site – you'll need to book your tickets through its 'Snap' site or app which is aimed at travellers who can be flexible with their time of departure.

The earliest outbound departure to Paris is 5.40am, with the latest possible departure being 8.31pm. To Amsterdam/Rotterdam, the earliest departure is 8.16am, and the latest is 5.16pm.

The earliest return departure from Paris is 6.43am, and the latest possible return departure is 9.13pm (local time). It's important to note that you won't know exactly how much time you'll get to spend at your destination until 48 hours before your trip.

Return prices are normally £58 to £356 through Eurostar's regular booking site, though £58 return fares are very limited, and Eurostar says you'll always get the cheapest last-minute fares via 'Snap', so this is a chance to make a decent saving on a cross-Channel trip.

Go quick to give yourself the best chance of bagging a cheap fare, as these discounted tickets are bound to get snapped up quickly. Eurostar says there's limited availability during weekends.

How to book the cheapest Eurostar fares

Go to the Eurostar Snap site and select to log in through Facebook, Twitter, Google, or a Eurostar account (if you don't have any of these accounts, you could sign up for one for free).
Choose your destination and travel date. For Amsterdam you can't choose morning or afternoon, but for the other destinations you can. The price of your journey will be shown and you pay for it there and then, but you won't know the exact time of your train.
48 hours before travel you'll get an email from Eurostar giving you your allocated train – just print your tickets at home or collect them from a Eurostar terminal.



Eurostar says there are 30,000 of the cheapest tickets available which are randomly spread across all included dates that have trains with seats available, so it could be a bit of pot luck to get the cheapest fares at the time you want.

What are the exclusions?

You can't get a day return.
For some dates and dayparts, the cheapest fares have gone or aren't available – you'll be able to see which during the booking process.
You can only travel to and from London St Pancras International, not Ebbsfleet International or Ashford International.
You can book up to four people aged 16 and over, and Eurostar says it will try to seat you together but as this offer works based on remaining availability, you may be allocated seats further apart.
You won't be able to change your seat allocation and tickets can't be exchanged or refunded.



2for1 entry to museums and galleries with tickets

Your Eurostar tickets also get you 2for1 entry to a range of top museums and galleries including Musée d'Orsay in Paris, Bozar in Brussels, and Le Palais des Beaux-Arts in Lille, all by simply showing your Eurostar tickets at entry.