Flying Tiger deals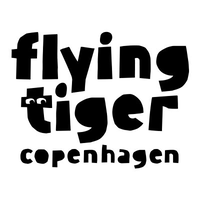 We don't currently have any Flying Tiger deals.
Flying Tiger 20% off when you join mailing list

Print or show voucher on your phone in store. Excl food & drink

You can take 20% off your entire purchase at Flying Tiger when you sign up to its mailing list online. You'll be emailed a discount code which you can either print or show on your phone at the till in stores (find your nearest). The offer applies to new subscribers only and will be running until Fri 31 May.

The discount can be applied to everything except food and drinks. Certain stores are not participating so check this exclusions list before heading out.

After signing up to the Flying Tiger newsletter, look out for an email asking you to verify your email address. If you don't see the email within a few minutes, it may be worth checking your spam folder. Once verified, you should receive a second email with your discount code shortly after. Print it or show it on your phone in store. You can opt out at any time by clicking the 'unsubscribe' link at the bottom of its emails.

What is Flying Tiger?

A kooky Danish retailer, Flying Tiger (formerly known just as Tiger) sells simply designed homeware, stationery, children's toys and household items, with many items priced at £1-£2. It doesn't currently sell online, so this is an in-store only offer unfortunately.

If you're hitting the high street, see if there are any other Deals and Vouchers that could be useful to you.

Flying Tiger EVERYTHING £2 or less

All items reduced across all UK stores until Sunday

If you go into a Flying Tiger (formerly known as just Tiger), everything in store is reduced to £2, and some items even less, until Sun 20 Jan. The four-day promotion it's calling 'Dream Days' will be running across all of Tiger's 90+ UK stores (find your nearest).

Products will be reduced to £2 or less regardless of their original price – so if there's anything you need, you should find there are some pretty decent bargains to be found (that's if you can squeeze inside the shop – we expect they'll be busy).

MSE Becky popped down to a Flying Tiger near MSE Towers (for research, of course) and saw that everything is either £1 or £2:



Yet remember, even though £2 may seem cheap, if it's not something that you need, then you're not making a saving. Also, many items in Flying Tiger are often £2 or less to begin with, so there might not always be much of a saving. Try not to get too caught up in the hype and remember Martin's Money Mantras.