FreePrints app Deals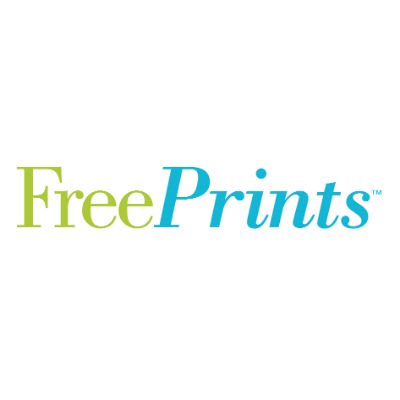 You can get 10 totally free postcard-sized 6"x4" photo prints, plus free delivery (norm £1.49), if you're new to the photo app FreePrints. The app is also free to download, so we can't see any negatives (sorry!) with this deal.

It's best to have all the photos you want to print on your device before downloading the app as you've only got a small window to take advantage of this offer after signing up.

How to get 10 totally free prints

Download the Apple or Android FreePrints app via this special link.
Sign up and create up to 10 standard 6"x4" photo prints.

Important:

You'll only have until 11.59pm on the day after you download the app. Unfortunately, you won't be eligible for this deal if you've ordered from FreePrints previously.



What else do I need to know?

You can only print each photo once to get the free prints with this deal. FreePrints says delivery should take 5-10 days. Unfortunately, you won't be eligible for this deal if you've ordered via FreePrints before.

What if I need more prints?

The app normally gives you up to 45 'free' 6"x4" photo prints per month (max 500 per year), which you can optionally add to your order of the 10 free prints – but be aware if you add these extra prints, you will have to pay up to £3.99 for delivery.

See our snappy list of free photo print deals.

Get Our Free Money Tips Email!

For all the latest deals, guides and loopholes - join the 12m who get it. Don't miss out
Latest Expired Deals
Send a totally FREE personalised photo postcard

Via FreePrints Cards Android/iOS app. Normally £2ish

While we may be adapting to connecting virtually, there's something special about receiving real post – so FreePrints is letting people send a postcard completely free. It's a lovely opportunity for kids to write to the grandparents they're now separated from, for instance.

If you're new to the FreePrints Cards app, you can send a free 7"x5" personalised photo postcard (norm £1.95) to a friend or family member. It includes designs for all the usual occasions and good wishes – birthdays, congratulations, thank you etc – or you could simply send a 'Thinking of you' card.

Of course, our postal and delivery workers are true unsung heroes during this time. Postcards are sent second-class (usually delivered in two-to-three working days), but if your card arrives a couple of days later than planned, so be it. This is also our chance to thank our wonderful postal and delivery workers – Thanks!

How to get the free postcard

Choose a standard 7"x5" postcard-style design and (if you want to) upload a photo or several to personalise it. You don't have to add a photo – there are plenty of ready-to-go cards available too.
Add a message and your recipient's address and it will be posted to them second-class totally-free, so long as they're in the UK.



FreePrints says there's no set end date and it plans to keep this freebie going for the duration of the current coronavirus pandemic – though there is a chance it may pull it earlier.

The app already has an ongoing offer that gives you one free personalised photo postcard each month, but in that case, you still need to pay delivery – whereas this is a total freebie.


For more free stuff, see paid-for things they've made free including boxsets, audiobooks, fitness classes and more.

To count as a new customer, you only need to be new to the FreePrints Cards app. You still count as a newbie if you've used other apps under the FreePrints umbrella, such as FreePrints Photo Tiles.


The offer is only valid on standard 7"x5" cards, and is printed on 'premium' card paper with gloss laminate.

While UK delivery is free, there's an additional charge for international delivery.

11 FREE photo prints, incl delivery

Via app for Apple & Android. Incl 10 6"x4" prints & one 7"x5"

We've blagged 10 free standard-sized 6"x4" prints and one 7"x5" print, including free delivery (norm £1.99), for new customers to photo app FreePrints.

The app normally gives you up to 45 'free' 6"x4" photo prints per month (max 500 per year), but you'd usually pay £3.99 delivery, so we can't see any negatives with this deal, as you'll get your 11 prints delivered totally free.

How to get 11 free prints

Download the Apple or Android FreePrints app* via our MSE Blagged link before 11.59pm on Tue 7 Mar.
Sign up and create 10 6"x4" photo prints and one 7"x5" print.

Important:

You'll have until 11.59pm on the day after you download the app (so download it on Wednesday and you've got until 11.59pm on Thursday) to get free delivery on your first 11 prints.

What else do I need to know?

You can only print each photo once to get the free prints with this deal. FreePrints says delivery should take 5-9 days.