Google deals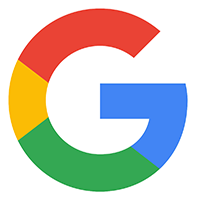 We don't currently have any Google deals.
Cheapest Google Home/Nest Black Friday deals

Eg, £29 Nest Mini (norm £49), £59 Nest Hub (norm £119)

See our Black Friday 2019 guide for full analysis on the latest Black Friday deals. Check Deals & Vouchers for other offers on now or follow us on Twitter @MSE_Deals.

"Ok Google", let's take a look at the cheapest Black Friday prices we could find for Google Home devices.

A lot of the big retailers are price-matching each other, meaning there isn't a stand-out lowest price, however, some are offering longer warranty periods and other small extras, such as a free six-month subscription to Spotify Premium at Currys, so it's up to you where you choose to purchase from.

Of course, prices could change throughout the week before Black Friday itself (29 Nov), so be sure to do your own price comparisons, but here's what we found at 11.14am on Fri 29 Nov:

Important: Don't allow yourself to be taken in by the hype around Black Friday and be sucked into buying something you don't need or can't afford. Always do your own price comparisons to ensure you are getting the best deal possible – don't just take a retailer's word for it.

Amazon Prime Day - how good is it?

Deals include cheapest ever Amazon devices, eg, £22 Echo Dot (normally £50)

Amazon is pumping out thousands of deals until 11.59pm on Tue 16 Jul for its annual Prime Day* event, which began at 00.01am on Mon 15 Jul. As the name suggests, it's only for Amazon Prime customers, but if you don't have Prime, there's a way to access the deals for free if you've never had a trial before.

£20 off annual Prime membership

If you've been thinking of signing up to Prime, Amazon is offering £20 off its annual Prime subscription until 11.59pm on Tue 16 Jul – so you can get it for £59, instead of the usual £79. It excludes anyone with a current annual Prime subscription (but you can switch if you pay monthly). See how to get £59 Amazon Prime membership.

It could be worth signing up if you spot a Prime Day deal where the saving is more than the cost of Prime membership (you can browse the deals as a non-member) – though check other retailers first to see if any are price-matching.

Important: Don't allow yourself to be taken in by the hype and sucked into buying something you don't need or can't afford. Always do your own price comparisons to ensure you're getting the best deal possible.

Are the Prime Day 2019 deals any good?

Some deals last for the duration of the promotion, some last for 24 hours, and others – 'Lightning Deals' – are launching as often as every five minutes and last for a limited time – see below for how to spot a good deal.

So far, we've seen some strong discounts on Amazon products, as expected. Several devices such as the Echo Dot smart speaker and Fire TV stick are the cheapest we've ever seen them. However, like in previous years, there are also some duds.

We've picked out some of the more popular items:


How to work out if it's a good deal


Amazon's not always cheapest for every item – so do your research before buying. If there's an item you're looking for, use a 'shopbot' comparison tool such as Google Shopping and Price Spy to find its cheapest online price. However, shopbots can leave out or favour some retailers.

Amazon prices go up and down regularly, so it's also worth checking if a price is at its lowest using the Amazon price tracker Camelcamelcamel – that way you'll see if it's actually a deal at all.

Also look out for price-matching from retailers such as AO.com, Argos, Currys and John Lewis, who may offer free extras such as a longer guarantee on some products.

Example of a Prime Day dud

This Fitbit Versa special edition* is £159.99 in the Prime Day sale, but MSE Laura B spotted that it was £10 CHEAPER last week.



How to get access to Prime deals for free


Prime Day is aimed solely at those with Amazon Prime membership (next-day delivery plus other perks), which normally costs £79 a year or £7.99 a month (though it's currently on offer for £59).

However, if you've not had an Amazon Prime account before, sign up to its free 30-day trial* and you'll be eligible for Prime Day deals. Just make sure you cancel before the trial is over if you don't want to continue membership (set yourself a reminder), otherwise you'll be charged. Students get six months' free Prime and 50% off full membership.

Alternative deals from rivals

While Prime Day is Amazon's big marketing event, we've seen other brands and retailers offer rival deals.

Google Home: Google is Amazon's big rival in the smart speaker space, and right now its voice-activated 'Home' devices are on offer until Tue 16 July, which – likely by no coincidence – is also when Prime Day ends. Here's what you can get...

eBay: Until 11.59pm on Fri 19 Jul, you can get 20% off a £25 or more spend at over 50 eBay outlets when you enter the code PARTY at the checkout. See 20% off £25 eBay outlets spend for full info.