Halfords deals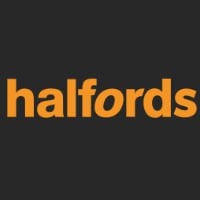 If you're using your car for the first time in a while, it could be worth getting it checked over. Book online at Halfords*, and you can get a 10-point car check for free - you'll be able to select the location closest to you and view available time slots when you book.

Halfords values it at about £15 and it's available at 650+ locations nationwide. There are 25,000 slots available and Halfords says the check will take about 30 minutes.

What's covered by the Halfords 'road ready' car check?

Headlight & brake light check
Wiper blade condition check
Battery health check
Windscreen chip check
MOT due date reminder
Tyre depth check
Tyre inflation check & top up
Oil level check
Screen wash top up
AdBlue & coolant check


Be warned... they may try to sell to you, but there's no obligation to buy anything or act on any advice you're given. These checks are completely free.

Keep up the frugal motoring lifestyle with our cheap car insurance guide. See MSE Kelvin's blog Lockdown motoring tips for more information on how to look after your car in lockdown.

Get Our Free Money Tips Email!

For all the latest deals, guides and loopholes - join the 12m who get it. Don't miss out

Halfords is offering a free bicycle safety check at all of its stores (find your nearest*). There's no need to book - simply pop along with your bike and ask a member of staff for a free bike check, which shouldn't take more than 10-15 minutes and covers all of the following:

Handlebars
Wheels/tyres
Gears/chain
Brakes
Saddle


Obviously, it's no coincidence Halfords is doing these checks when it also sells bike parts and cycling accessories. Staff might try to upsell you (eg, new tyres, saddle etc), but there's no obligation to act on any advice you're given, or to buy anything.

There are always ways to save money at Halfords*, so even if there isn't a cracking deal out there that works for you, don't assume you can't cut your costs further.

Ways to save include:

If you spot any hot deals we've missed (we're only human!), let us know on Twitter @MSE_Deals or by emailing us at msedeals@moneysavingexpert.com.
Latest Expired Deals
Halfords up to 50% off

Plus free £10 voucher when you spend £50 on Fri 29 Nov

See our Black Friday 2019 guide for all the latest info and analysis. Check Deals & Vouchers for other offers on now or follow us on Twitter @MSE_Deals.

Until Mon 2 Dec (Cyber Monday), you can get up to 50% off selected items at Halfords* as part of its Black Friday promotion, which began early on Tue 19 Nov.

On Black Friday itself (Fri 29 Nov), you can get a free £10 voucher if spending over £50 online or in stores. This applies across all product categories, including bikes, ride-on toys, in-car technology and tools.

The 'free' £10 voucher is valid until Tue 24 Dec. If you receive your voucher in store, it can only be spent in store, but if you make your purchase online you'll receive an email voucher which can only be spent online.

Check for price-matching

Last year, Halfords offered 20%-60% off selected items but weren't always the cheapest around. Make sure to check prices against rivals such as Evans Cycles, eBay and Amazon.

Watch out for duds

Not all deals are made equal. We'll update here if we find any examples of Halfords offers which don't represent good value.

Important: Don't allow yourself to be taken in by the hype around Black Friday and be sucked into buying something you don't need or can't afford. Always do your own price comparisons to ensure you are getting the best deal possible – don't just take a retailer's word for it.

Halfords Black Friday sale - up to 60% off?

Last year, selected items incl fitness trackers and kids' scooters, online & in store

See our Black Friday 2019 guide for all our predictions, info and analysis. Check Deals & Vouchers for the latest offers on now or follow us on Twitter @MSE_Deals.

Last year Halfords* offered between 20% and 60% off selected items in its Black Friday sale. It launched on Fri 2 Nov, three weeks before Black Friday (which fell on 23 Nov last year) and we're predicting a similar offer again this year.

Strong discounts we found in 2018:


Fitness tracker - £20 (norm £30)

Kids' scooter - £35 (norm £63)
250-litre roof box - £64.50 (norm £129)


What about this year?

We don't have any confirmed details for this year yet, but Halfords' online Black Friday page currently says that it will be participating in Black Friday and Cyber Monday and that it'll feature deals on kids' bikes, scooters, ride-on toys, tools, tech and more.

Important: Don't get caught up in the Black Friday hype, and keep our money mantras in mind: only ever buy what you need and can afford. You should always do your own price comparisons to ensure you've found the best deal available – don't simply take a retailer's word for it.