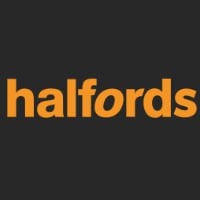 Halfords is offering a free MOT* (normally £39.85) at its 350+ Autocentres across the UK when you buy anything from a Halfords retail store or online by Mon 19 Apr.

You'll need to book your free MOT by Fri 21 May, but the MOT can be carried out up to Nov 2021, so even if your MOT isn't due for a few months, you can still take advantage.

With any MOT, before you go, read our checklist of the most common MOT failures and how to beat them. Also, see how to get a free annual MOT reminder.

The cheapest items we found at Halfords were a £1 sponge* or £1 bucket* – so you could spend as little as £1 to qualify for a free MOT. Delivery's £3.99 if ordering online, or you can click and collect for free.

How to get the 'free' MOT

When you make any purchase either online or in store, you'll receive an email voucher within seven working days.
You can only book your 'free' MOT online – visit this Halfords Autocentre MOT page by 11.59pm on Fri 21 May and add an MOT (or combined MOT & service) to your basket. Enter your voucher code during the checkout process.


The MOT itself can be carried out until 21 Nov 2021, depending on availability at your nearest Autocentre.

Halfords has said there's no limit to the number of people who can claim the offer, and you can get multiple vouchers if you do multiple purchases – so if you've two cars, just make two separate purchases. If you return your purchase, Halfords says this will invalidate your free MOT offer.


Are Halfords MOTs any good?

Like any nationwide chain, there's good and bad feedback, but at least as Halfords is a big chain, it gives you more avenues if something goes wrong.

Where there are complaints about MOTs in general, they tend to be around whether garages try to push their own repairs. But if your vehicle has a dangerous fault, by law, you won't be allowed to drive it away and will have to have it repaired at the specific garage, or towed elsewhere – see MOT rules.

If unsure about using any garage, it can be safest to go to a council test centre, as they generally don't do repairs so there's little vested interest to fail you in the hope you'll spend.

See £19.71 Kwik Fit MOT if that's a better option for you.

MOT re-test fees will apply



For all the latest deals, guides and loopholes simply sign up today - it's spam free!

Halfords is offering a free bicycle safety check at all of its stores (find your nearest*). There's no need to book - simply pop along with your bike and ask a member of staff for a free bike check, which shouldn't take more than 10-15 minutes and covers all of the following:

Handlebars
Wheels/tyres
Gears/chain
Brakes
Saddle


Obviously, it's no coincidence Halfords is doing these checks when it also sells bike parts and cycling accessories. Staff might try to upsell you (eg, new tyres, saddle etc), but there's no obligation to act on any advice you're given, or to buy anything.

There are always ways to save money at Halfords*, so even if there isn't a cracking deal out there that works for you, don't assume you can't cut your costs further.

Ways to save include:

If you spot any hot deals we've missed (we're only human!), let us know on Twitter @MSE_Deals or by emailing us at msedeals@moneysavingexpert.com.
Latest Expired Deals
Halfords up to 40% off selected items

Incl 20% off certain kids' bikes and scooters

Until Mon 30 Nov (Cyber Monday), you can get up to 44% off selected items at Halfords* as part of its Black Friday promotion which began on Thu 12 Nov. There were 137 items included when we checked online on Fri 20 Nov.


Selected kids' bikes and scooters are 20% off, and Halfords' own range of tool kits – not available elsewhere – are up to 40% off.

Delivery's free on most items, but there's a £25 delivery fee for built (as opposed to boxed, unbuilt) adult bikes and £15 for built kids' bikes. Bulky items and online exclusives will also incur a delivery fee.

Here are some strong examples we found at 10am on Fri 20 Nov, excluding delivery:

Don't assume Halfords will always be cheapest. Make sure to check prices against competitors such as Evans Cycles, eBay and Amazon.

Important: Don't allow yourself to be taken in by the hype around Black Friday and be sucked into buying something you don't need or can't afford. Always do your own price comparisons to ensure you are getting the best deal possible – don't just take a retailer's word for it.


The Black Friday deals are available online and in all Halfords stores, but you may want to shop online to avoid an unnecessary outing, depending on the lockdown rules in your part of the country. See our Life-in-lockdown guide for more information.

Halfords FREE 10-point car check

For teachers, Armed Forces, NHS & emergency workers. At Autocentres & garages

For a limited time, Halfords* is making its 10-point car check (norm £15) FREE to all teachers, HSE, NHS and emergency workers and members of the Armed Forces, in Halfords Autocentres and garages (find your nearest*). The freebie's not available at Halfords retail stores but those groups can get the check for £13.50 there. We've asked Halfords when this offer ends and will update here once we know.

Remember: it's mandatory to wear a face covering in enclosed public spaces, and there may be special social distancing measures in place. With certain parts of the UK in national or regional lockdowns, you may want to check the latest Government information before heading out. See our Coronavirus Life-in-Lockdown guide for latest info.

You'll need to book online, then show your staff ID card, Blue Light card or a Defence Discount Service card when you arrive.

What's covered by the Halfords 10-point car check?


Headlight & brake light check
Wiper blade condition check
Battery health check
Windscreen chip check
MOT due date reminder
Tyre depth check
Tyre inflation check & top up
Oil level check
Screen wash top up
AdBlue & coolant check


Halfords says it'll take about 30 minutes. There's no obligation to buy anything or act on any advice you're given. These checks are completely free to the groups of workers named above.

If you're not in one of the eligible jobs, you can still take advantage of the Halfords FREE winter car check – it's a five-point assessment that includes a brakes, headlight and battery health check.