Leon Deals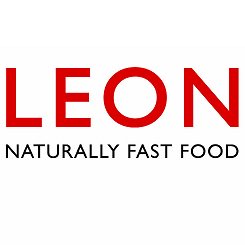 We don't currently have any Leon deals.
Latest Expired Deals
Leon FREE 'Little Box' meal

With email signup. Show e-voucher in store

If you sign up to Leon's emails, you'll receive an e-voucher that gets you a free 'Little Box' meal (norm £3.95-£5.95) any day after 5pm. Visit your nearest restaurant and be sure to tap the 'GET MY VOUCHER' button within your email only when you're being served at the checkout - the voucher will flash up for 30 seconds.

No purchase is necessary. Just make sure you use your voucher within 30 days of receiving the email as it'll expire otherwise.

A Little Box is a small, savoury meal which comes in a takeaway box. Varieties include Caribbean plantain curry and Sicilian chicken meatballs.

All UK Leon restaurants are participating. The voucher can only be used once and isn't valid on delivery orders.

For more freebies and foodie MoneySaving, take a look at our supermarket coupons.

Screenshots won't be accepted. You'll need to tap the email to see your voucher when you're ready to use it.

Leon free 'Little Box' for marathon runners

Show race number. Incl chicken meatballs, vegan lentil masala

If you're running the 2019 London Marathon, grab some extra fuel to help you along by showing your official race number at any London branch of Leon on Fri 26 Apr or Sat 27 Apr to get a free 'Little Box' (usually £3.95-£5.95).



You can choose from Sicilian chicken meatballs (pictured above), Brazilian black beans (vegan), lentil masala (vegan), Caribbean plantain curry, or Kay's home-style Thai curry.


You can get this freebie from 11am till close and you don't need to purchase anything else.