Meerkat Movies & Meals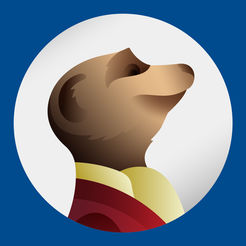 We don't currently have any Meerkat Movies & Meals deals.
Latest Expired Deals
Meerkat Movies & Meals 2for1 cinema AND restaurants

How to get a year's 2for1 from £1ish

MSE Update, Thu 2 Apr 2020: In light of the current coronavirus pandemic, this deal is either no longer valid or is not up-to-date. We've left the info here for reference and hope it will become relevant again in the not-too-distant future. For the latest updates, see our Coronavirus Life-in-Lockdown Help, Finance & Bills Help, and Employment Help.

If you use comparison website Compare The Market*, or if you've used it in the past year, you can get 2for1 cinema tickets* every Tuesday or Wednesday, as well as 2for1 restaurant meals* every Sunday to Thursday for 12 months from the date you use the site to get a credit card, loan or insurance, or switch energy, broadband, TV or phone provider.

The offer expires 12 months after the date of your purchase or switch, not 12 months from when you activate it. Note: Activation can take at least 48 hours, so you have to be patient and may struggle to set it up at last-minute.

How much do I have to spend?

Compare The Market isn't always the cheapest place to buy insurance (see our insurance guides for the top deals), but you can get Meerkat Movies & Meals by spending as little as £1ish on single-trip travel insurance for one person within the UK. For more on this trick, read our Meerkat Movies & Meals blog.

What do I get?

For cinema tickets, you're entitled to one voucher per week (so you can't go both days) and to get it you can either download the Meerkat app (iPhone and Android only) or log in at the website. You can then simply print the code or show it on your smartphone at the box office.

If you fancy an IMAX screening, want to upgrade to premium seats or see a 3D film, you'll be asked to pay the price difference between this and a standard cinema ticket.

For 2for1 meals, you can select a restaurant via the app when you want to dine out as many times as you like Sunday to Thursday (there are some exclusions such as Valentine's Day and Mother's Day) and you'll get 2for1 starters, mains and desserts.

Some restaurants require you to book in advance, while others you can just walk in and say you want to use the Meerkat Meals offer – you'll need to present your digital Meerkat Meals membership number via the app. Take a look at the Meerkat Meals site to see which restaurants near you* are participating.

Where can I use it?

Meerkat Movies is valid at most cinemas across the UK – the big chains (eg, Cineworld, Odeon and Vue) as well as lots of independents – but not all of them. If in doubt, check with your local cinema before turning up.

Meerkat Meals can be used at lots of branches of big chain restaurants such as Pizza Express, Zizzi and Pizza Hut as well as independents.

Important: 2for1 cinema tickets and meals should never be your reason for choosing a product like insurance. Use other sites to check it's a good deal and don't be swayed by freebies that could end up costing you a lot more in the long run.

To qualify for Meerkat Movies & Meals membership, you need to purchase one of the following products via Compare The Market: car, motorcycle, home, van, pet, landlord, life, home/content or travel insurance. You can also qualify by taking out a credit card or loan or switch energy, digital TV or broadband supplier.

You can only hold one Meerkat Movies & Meals membership in any 12-month period.