Mulberry Deals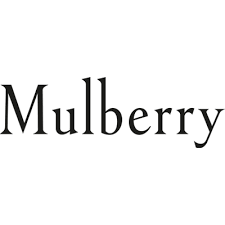 Let's be honest, when you think of MoneySaving, you won't be thinking of £800 handbags. However, if you have your heart set on one already and can afford it, you might as well get it while there's a decent discount to be had.

If you go online to Mulberry, or into one of it's reopened stores (see more on store reopening below), you'll find up to 50% off bags, accessories, shoes and womenswear in its summer sale, while stock lasts.

Delivery's free and normally takes up to four working days, though Mulberry says that due to the popularity of the sale, some orders may be delayed up to a further five days. Click & collect will now be available for stores that have reopened.

Here are a few examples we spotted on Tue 16 June:


Mulberry has reopened the majority of its stand-alone stores in England and is planning to have all UK stores and concessions open by the end of June. Stores will have social distancing measures in place and you may have to queue outside if it's a busy time, so consider shopping online if you can.

Get Our Free Money Tips Email!

For all the latest deals, guides and loopholes - join the 12m who get it. Don't miss out

Let's be honest, £700 handbags aren't at all MoneySaving, but there are ways to save cash at Mulberry. So even if there isn't a cracking deal out there that works for you, don't assume you can't cut your costs further.

Ways to save include:

Free Click & Collect. Almost everything sold at Mulberry is eligible for free Click & Collect from selected stores (find your nearest), with a minimum spend of £50.

Offers for email subscribers. If you sign up to the Mulberry email newsletter, you'll receive priority access to sale periods, special events, free shipping offers and/or new product launches direct to your inbox.


Check out other stockists of Mulberry, eg, Selfridges and John Lewis. If you're not committed to buying from Mulberry itself, check out our deals from Selfridges and John Lewis, for similar items. Mulberry's told us that if it's not having a sale, 'it's rare' for other stockists to sell its products at a discounted price, but we don't think there's any harm in looking around just in case.

Look out for its twice-yearly sales. This normally happens around Christmas and in the middle of June. We'll update you in the MSE weekly email.



When it comes to expensive products like these, it's always worth reminding yourself of Martin's Money Mantras. Ask yourself: Can I afford it? Will I use it? Is it worth it? If the answer to any of these is no, DON'T BUY IT.

If you spot any hot deals out there we have missed (we are human after all!), please let us know on Twitter @MSE_Deals, or by emailing msedeals@moneysavingexpert.com.
Latest Expired Deals
Mulberry 'up to 50% off' sale

Selected items online & in stores

Let's be honest, £900 handbags certainly aren't MoneySaving. However... if you're going to buy one anyway and can afford it, you might as well get it while there's a decent discount to be had.


Website: Mulberry
Find your nearest: store locator
Start date (online): It started on Boxing Day.
Start date (in stores): It started on Boxing Day.
Sale amount: Up to 50% off selected items.
Likely to boost? We didn't see the discount increase during 2018's sale - so it's unlikely to boost this year.

Decent discounts we found on Fri 27 Dec include:

Will it be the cheapest place to buy Mulberry?

Some Mulberry products are sold elsewhere, so don't assume its always cheapest to buy items in Mulberry's sales. Always do your own price comparisons and make sure they are the genuine article as there are a lot of fakes and imitations out there - if the price is too good to be true, it quite often is.

And remember Martin's Money Mantras. Ask yourself: Can I afford it? Will I use it? Is it worth it? If the answer to any of these is no, DON'T BUY IT.

Mulberry £100 off £300 spend via Amex

Cashback for selected AMEX cardholders

See our Black Friday 2019 guide for all the latest info and analysis. Check Deals & Vouchers for other offers on now or follow us on Twitter @MSE_Deals.

Mulberry itself doesn't have any Black Friday deals, however if you're an AMEX shopper, you may be able to get £100 off a £300 spend until Wed 25 Dec.

To check if you've got this, look at your 'offers' section of the app, and if it appears, add it to your card. Once you've then spent £300 or more, you'll get £100 cashback onto your card.

Amex offers are targeted to different accounts, so you may or may not have it on your account, but it's worth a look.

Important: Don't get caught up in the Black Friday hype, and keep our money mantras in mind – only ever buy what you need and can afford. You should always do your own price comparisons to ensure you've found the best deal available – don't simply take a retailer's word for it.