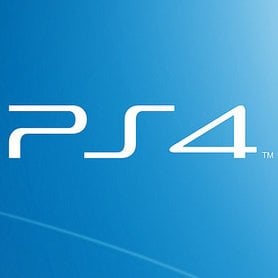 See our Black Friday 2020 guide for full analysis on the latest Black Friday deals. Check Deals & Vouchers for other offers on now or follow us on Twitter @MSE_Deals.

Last year, we saw retailers discounting PS4 console bundles as part of their Black Friday promotions, with prices starting at £199. We are expecting the biggest discounts on consoles to come on Black Friday itself (Fri 27 Nov), where prices usually drop to the cheapest we've seen.

Top PS4 console bundles we spotted last year include:


PS4 500GB and FIFA 20 - £199 at AO.com
PS4 500GB, Call of Duty Modern Warfare and two month Now TV pass - £199 at Game
PS4 Pro 1TB and FIFA 20 - £249.99 at Maplin
PS4 Pro 1TB and Call of Duty Modern Warfare - £299 at AO.com


To help you get an idea of what's a good deal or not, the cheapest we can currently see a PS4 500GB console with FIFA 21 on Thu 19 Nov is £280. Although, they seem to be out of stock at many retailers.

We could see some slightly stronger discounts on PS4 bundles this year, with a new PS5 console out. However, if not, we expect popular game bundles to be around the £200 mark again.

Important: Don't allow yourself to be taken in by the hype around Black Friday and be sucked into buying something you don't need or can't afford. And always do your own price comparisons to ensure you are getting the best deal possible – don't just take a retailer's word for it.

Before buying, we'd recommend checking console prices at retailers including Amazon*, Currys*, Smyths, John Lewis, AO.com*, Argos* and Console Deals.

Get Our Free Money Tips Email!

For all the latest deals, guides and loopholes - join the 12m who get it. Don't miss out

If you want to play PS4 games online, you'll need a PlayStation Plus subscription, which normally costs £6.99 per month, £19.99 for three months, or £49.99 for a year, although you can sometimes find them cheaper on offer.

In addition to granting access to otherwise restricted features such as online gaming, PlayStation Plus gives you a number of free games each month, 100GB of cloud storage, plus exclusive discounts on games in the PlayStation Store.

Normally, two free PS4 games are made available to PlayStation Plus subscribers each month. They're free to download, play and keep as long as you have an active PlayStation Plus membership.

September's free PlayStation Plus games:


| | | |
| --- | --- | --- |
| Game | Dates available | PlayStation Store price |
| PUBG: PlayerUnknown's Battlegrounds | 1 Sep - 5 Oct | £24.99 |
| Street Fighter V | 1 Sep - 5 Oct | £15.99 |


It's worth noting that PlayStation Store often isn't the cheapest place to buy PlayStation games. However, even based on the cheapest prices elsewhere, in one month alone you might make up the £49.99 paid for your annual subscription in free games.


Warning: Subscription will automatically renew

To activate a PlayStation Plus subscription, you'll need to have a credit or debit card tied to your Sony Entertainment Network account, which will automatically renew your membership and bill you at the end of your term unless you cancel it beforehand.

If you haven't had one before, you can also get a free 14-day PlayStation Plus trial. However, you'll need to register payment details and your free membership will automatically turn into a paid subscription that renews monthly by default following the end of the free trial period unless you cancel it beforehand.

Buying PS4 consoles and games can be expensive, so we've rounded up a number of purchasing tips and tricks designed to cut your costs.

Buy a bundle. Bundles offer ready-made or customisable combinations of consoles, games and accessories that are cheaper than the sum of their individual parts, so they're a good way to pick up a few extras for less than you'd be able to if you were buying them separately. If you're looking for a cheap console or console bundle, a good starting point is console-deals.com.

Buy refurbished. Retailers such as Tesco (via its eBay outlet*) and Amazon offer relatively cheap refurbished consoles with 12-month guarantees. We've seen these for as low as £148.

Pre-order at a promotional price. Games are usually most expensive at launch and during the first few weeks or months post-release, but savings can often be made by pre-ordering in the run-up to release, so keep an eye on prices.

Or wait for prices to drop. If you're not desperate to pick up the latest releases, hold out for a bit. Game prices can fall relatively quickly and significantly, even in the case of top-selling series like FIFA and Call of Duty. See our PS4 games price round-up.

Buy boxed rather than digital. This isn't a hard and fast rule, but generally new releases are more expensive to buy as digital downloads than disc-based games. Physical boxed games also carry re-sale value.

Free-to-PlayStation. The PlayStation Store is home to a number of free-to-play PS4 games including DC Universe Online, Planetside 2 and Warframe. These offer the core gameplay experience free of charge, supplemented by additional features and functionality you can choose to pay for.

Play free trials. You can sample a number of PS4 games by downloading free demos from the PlayStation Store. Also look out for the chance to take part in pre-release trials, which are increasingly common for big games.

Rent games. Game streaming subscription service PlayStation Now gives users access to over 400 PS4 and PS3 games which are playable on PS4 and PC. There's a free seven-day trial, while a monthly unlimited subscription to the service costs £12.99.

Get PlayStation Plus. Costing £6.99 per month, £19.99 for three months, or £49.99 for a year, this subscription service gives you a number of free games each month, plus exclusive discounts on games and downloadable content. It's also required to play PS4 games online.

Had a problem with Sony? There's a free online tool you can use to complain – it helps draft, manage and if necessary escalate your complaint. It's offered by a firm called Resolver, which we like so much we work with it to help people get complaints justice – you can use it to complain to Sony*.


If you spot any hot deals out there we have missed (we are human after all!), please let us know in the MSE Forum, email us at msedeals@moneysavingexpert.com or via Twitter @MSE_Deals.
Latest Expired Deals
PS4 and PS4 Pro Black Friday console deals

Top bundles, including PS4 and FIFA 20 for £199.99

See our Black Friday 2019 guide for full analysis on the latest Black Friday deals. Check Deals & Vouchers for other offers on now or follow us on Twitter @MSE_Deals.

Retailers have discounted PS4 console bundles as part of their Black Friday promotions, with prices starting at £199. We are expecting the biggest discounts on consoles to come on Black Friday itself (Fri 29 Nov), where prices usually drop to the cheapest we've seen.

Top PS4 console bundles we spotted at 11.21am on Fri 28 Nov:



Important: Don't allow yourself to be taken in by the hype around Black Friday and be sucked into buying something you don't need or can't afford. And always do your own price comparisons to ensure you are getting the best deal possible – don't just take a retailer's word for it.

Before buying, we'd recommend checking console prices at retailers including Amazon*, ShopTo*, Currys*, Smyths, John Lewis*, AO.com*, Argos* and Simply Games.

10% off at AO.com eBay outlet

Eg, PS4 console and FIFA 19 for £224 (next cheapest, £240)

If you go online to the AO.com eBay outlet*, you can get 10% off purchases over £40 in one transaction with the code PERKUP until 11.59pm on Mon 28 Jan. Delivery's free on all items to UK mainland (Northern Ireland is excluded from this offer).

The maximum discount you can get is £50, which means purchases of £500+ would only be discounted by £50 no matter how much you spend, and you can only use the code once per account. See full T&Cs*.

While the code's valid on all sorts of products, from TVs and laptops to washing machines, when we checked on Mon 25 Jan we found it worked particularly well on these games console bundles: