TodayTix deals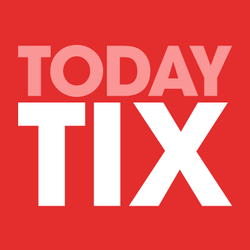 We don't currently have any TodayTix deals.
TodayTix West End shows from £15

London theatre discounts including Thriller, A Christmas Carol

See our Black Friday 2019 guide for all the latest deals and analysis, or follow us on Twitter @MSE_Deals.

Theatre ticket seller TodayTix* has a Black Friday sale until 11.59pm on Mon 2 Dec. It's offering West End tickets from £15, with premium shows starting from £25-£35.

What shows will be included?

The following West End shows can be booked from £15, depending on availability:

A Christmas Carol
Act of God
Circus 1903
Death of a Salesman
Ghost Stories
The Great Gatsby
Lexicon
The Lion, the Witch, and the Wardrobe
Touching the Void
The Man in the White Suit
Thriller Live
Waitress
Uncle Vanya
Leopolstadt
Fame (Troubadour)
Curtains
The Comedy About a Bank Robbery
End Game
A Kind of People
Le Corsaire
The Doctor
A Day In The Death of Joe Egg
Poet In Da Corner
The Taming of the Shrew
As You Like It
Measure for Measure



Important: Don't allow yourself to be taken in by the hype around Black Friday and be sucked into buying something you don't need or can't afford. Always do your own price comparisons to ensure you are getting the best deal possible.


West End theatre tickets for £25 each

Online or via TodayTix app. Incl Wicked, Matilda & The Book of Mormon

Theatre ticket seller TodayTix* is offering £25 tickets to 25 varied West End plays and musicals, including box office smash hits such as Wicked, Matilda and The Book of Mormon. You can book online or via the app* until 11.59pm on Mon 7 Oct, for performances as late as December. Tickets are subject to availability, so go quick if you want to catch a bargain. For some shows, you may even find tickets for slightly less than £25.

Here's the full list of 25 shows available:


The Book of Mormon
Waitress
Wicked
Matilda the Musical
Come From Away
9 to 5 the Musical
Everybody's Talking About Jamie
Death of a Salesman
Only Fools and Horses
The Prince of Egypt
Magic Mike Live
& Juliet
Fiddler on the Roof
The Lion, the Witch and the Wardrobe
The Son
Falsettos
Two Ladies
A Day in the Death of Joe Egg
Noises Off
The Man in the White Suit
Ghost Stories
Heartbeat of Home
La Clique
Preludes
The Woman in Black
Faith, Hope and Charity


MSE Molly, a dedicated theatre-goer, wasted no time in using this deal:

"I'm no plonker when it comes to spotting a good theatre deal, and this one is a steal… so mange tout, mon ami. I managed to grab two seats for Only Fools and Horses the Musical in row C of the dress circle on a Friday night for £50 in total, but there were even some seats available in the stalls. I knew demand and ticket prices for the show are usually quite high, and elsewhere similar seats for the same performance were going for up to £150 each – that's a whopping £250 saving! Lovely jubbly!"

Did you know TodayTix also runs ticket lotteries, giving you a chance to score cheap premium tickets to in-demand or even sold out shows? Find out more in MSE Jenny's Top theatre lotteries blog post.