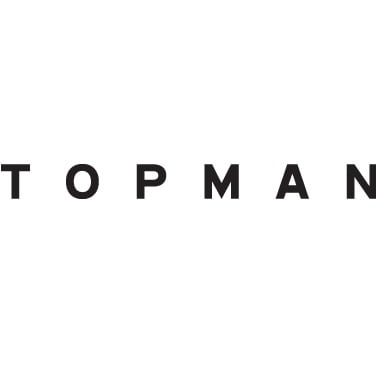 Update 11.58am on Thu 3 Dec:
On Tue 1 Dec, Arcadia Group, the parent company of Topshop, Miss Selfridge, Dorothy Perkins, Evans and several other high street chains entered into administration. Since then, there have been technical issues with customers unable to spend gift cards. Arcadia Group has told us that they're now only redeemable against 50% of your purchase, see our
Topshop, Dorothy Perkins and Burton gift cards stop working
MSE news story for full info.
We don't currently have any Topman deals.
Latest Expired Deals
Topman Black Friday 25% off everything

Valid online

Men's fashion retailer Topman* is offering 25% off everything, including free delivery. This offer started on Fri 27 Nov and will end on Sun 29 Nov. From Wed 25 Nov until Fri 27 Nov, it had an 'up to 50% off' everything sale.

Topman usually has offers that run until Cyber Monday, so we wouldn't be surprised if it offered something stronger on Mon 30 Nov. Based on what we saw last year, we'd also expect there to be different daily deals running throughout the week.

We've seen reports of problems at Arcadia. We don't know for sure what's happening but to be safe spend gift cards as soon as possible, use debit or credit cards when ordering online so you've some protection, and worth sorting any returns as soon as you can, just in case the worst was to happen. Keep an eye on our Topshop, Miss Selfridge and Burton owner 'on brink of collapse' MSE news story for updates.

Important: Don't allow yourself to be taken in by the hype around Black Friday and be sucked into buying something you don't need or can't afford. Always do your own price comparisons to ensure you are getting the best deal possible – don't just take a retailer's word for it.

Topshop & Topman 20% off everything

Via code