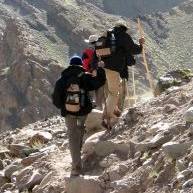 You can beat this month's BT and TalkTalk price rises by following some clever techniques.
More than 14 million UK households will be hit by the pair's latest round of price hikes. However, you can slash the cost of calls to UK and international numbers. In some cases, such as an hour's call to popular destinations such as India, costs can be severed by over £30.
Both providers have upped their standard line rental charges this month, BT by £1 a month, and TalkTalk by 75p. Both now charge £12.50 a month, though the pair usually give a £1.25 per month discount if you opt for paperless billing and pay by direct debit.
BT increased call connection fees yesterday for some calls from 6.85p per call to 8p. TalkTalk will introduce the same changes next month.
The cost of calling landlines during the day on BT is up from 4p per minute to 4.5p. Again, this same change will affect TalkTalk customers next month.
However, you can cut the cost of calling by dialing a prefix to re-route calls to cheaper providers, known as override providers. This will help slash the cost of calling mobiles, landlines and overseas numbers.
Use the Callchecker service to find out which override provider is cheapest, based on whether you're calling a UK or international number.
The standard rate to call an Indian mobile for an hour on a weekday lunchtime is £31.28 with BT or £14.02 with TalkTalk, compared to 40p by using the cheapest override provider.
There is some good news for BT users. It now includes calls to expensive 0870 and 0845 numbers in its inclusive call allowances. TalkTalk will introduce the same concession on 2 June.
And TalkTalk still has a promotional line rental offer that expires today. For £15 per month you get inclusive evening & weekend calls, inclusive calls to 36 overseas destinations and broadband.
Martin Lewis, from MoneySavingExpert.com, says: "It's easy to cut call costs. Simply use one of the special override providers. Just by dialling a code, it puts you through to their network. With line rental, the key is to access one of the promotional deals under the old line rental charges that haven't closed yet."