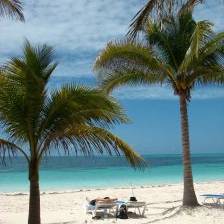 Thousands of holidaymakers have had their plans thrown into chaos after a travel firm ceased trading.
Newcastle-based Freedom Holidays collapsed last week, potentially leaving 10,000 travellers with advanced bookings holiday-less. Passengers who have booked a holiday with Freedom Direct Holidays are fully financially protected, the company says.
Freedom Direct Holidays, which also traded under the names Freedomdirect.co.uk and Hotsunholidays.co.uk, either acted as a tour operator or a travel agent when taking bookings and this distinction is important if you have a booking.
If it acted as a tour operator this means it is the travel supplier. Most holidays booked in this way are now cancelled and you'll need to seek compensation via the Civil Aviation Authority's (CAA) ATOL scheme. To claim, contact the CAA on 020 7379 7311.
The exception is if you already have a confirmed airline reservation. If you only booked a flight then you should still be able to fly but if you booked air travel as part of a package, while you may be able to use the flight, the CAA's advice is not to travel, and make a claim, because booked accommodation and/or airport transfers may be cancelled.
It should say on your booking if Freedom acted as a tour operator. It will have acted as such if it has the ATOL number 9740, so check your paperwork.
If it acted as a travel agent it will have any other ATOL number. In this case, Freedom will have been the middle man and is not responsible for organising travel.
That means your holiday should still go ahead, according to the Association of British Travel Agents, as it will be supplied by another tour operator. However, it's still worth calling the tour operator or ABTA (on 01243 62150) for confirmation.
In some instances, customers' credit and debit card payments were made direct to airlines. In these cases, customers cannot claim via the ATOL scheme. If you booked via a travel agent then contact ABTA for further advice.
If you booked on a credit card, and the travel cost more than £100, you could be protected under section 75 of the Consumer Credit Act which means you may be able to get your money back from your card company.
If you're already abroad the CAA says you should be able to complete your holiday and fly home as planned. If you're worried, contact the CAA on +44 207 453 6350.