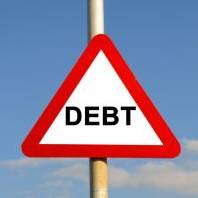 Consumers hoping to get their loan or credit card debt wiped off or reduced via the courts by exploiting loopholes in legislation have been warned by a lawyer that they've little chance of immediate success.
This follows a decision by a judge in Chester County Court last Friday to consider putting over 100 debt write-off claims on hold pending the result of "a few select test cases" in the High Court.
Daniella Lipszyc, a solicitor from law firm Ultimate Law, says if Judge Derek Halbert suspends the cases, all claims in the courts will be put on hold. Yet that assertion has been questioned by some claims firms, who insist cases can still go ahead in the courts.
Whatever happens in the courts, it won't not stop borrowers negotiating settlements with lenders outside court, insists Lipszyc.
Critics, however, question whether it's morally correct to try to get out of paying a debt you knowingly built up. The British Bankers' Association says we all pay more to cover those who cannot or will not repay their debts.
The trend of consumers trying to get their debt wiped off has grown over the past few months because of a flood of adverts from claims management companies looking to exploit loopholes in Consumer Credit Act legislation.
For example, when lenders cannot produce copies of the original credit agreement or if the agreement failed to correctly state a prescribed term, such as the APR, claims firms say you may be able to get your debt written off.
Yet two weeks ago, the body that regulates solicitors warned a number of adverts which claim to offer an easy route to getting your credit card or loan debt wiped out could be misleading as many loan agreements are, in fact, enforceable.
Lipszyc adds: "It's now extremely inappropriate and misleading for any company to promise to write off balances."
Martin Lewis, creator of MoneySavingExpert.com, says: "This is something we are working on to find out exactly what your rights are. What we do know is that too many claims companies are charging up front and making wild promises that you'll be able to get your debt written off.
"While there are some legitimate circumstances in which you can challenge your credit agreement, many of these promises are completely exaggerated."
In January, the Advertising Standards Authority (ASA) upheld a complaint against claims firm Cartel Client Review. Cartel's radio ads stated: "Did you know that if you took your credit card out before April 2007 your outstanding balance could be completely written off?"
The ASA said at the time: "We concluded that the ad was misleading. We had not seen evidence that demonstrated the number of Cartel clients that had successfully won their claim. The ad must not be broadcast again in its current form."