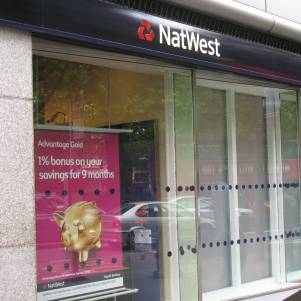 Natwest is under investigation by the Advertising Standards Authority (ASA) over concerns its advertisements incorrectly claim it offers impartial financial advice.
Various investigations have alleged the bank has been flogging its own products in its MoneySense sessions, which are supposed to be unbiased money guidance meetings. Natwest denies those claims.
The bank describes its MoneySense service as offering "free, impartial tips and guidance to help you feel confident about understanding and dealing with money". It has heavily marketed the service on national TV.
An ASA spokesperson says: "We have received complaints about Natwest's MoneySense service and a preliminary investigation has resulted in the decision that Natwest has a case to answer, so a formal investigation into whether the bank has broken ASA rules has begun."
The most recent investigation, by consumer lobby group Which?, found only four of 20 MoneySense appointments its researchers attended offered unbiased information, without any attempt to sell Natwest products.
On one occasion, when asked how someone could find the best ISA rate available, the MoneySense adviser told the Which? researcher: "Well, our ISA Plus, I know, is the best rate at the moment." However, Barclays, at 3.61%, currently offers the best rate, as it did at the time of the research.
The Which? investigation produced similar results to comparable studies conducted earlier in the year by newspapers Money Marketing, in January, and The Times, in February.
Dan Plant, money analyst at MoneySavingExpert.com, says: "These findings are a strong reminder that a bank's job is to make money from you. Therefore, loyalty does not pay."
We provide free money tips via our homepage and our weekly email. To work out whether you need more detailed advice via a trained independent financial adviser, read our How to get financial advice and Picking and paying for the right IFA guides.
To get free, impartial debt advice, contact Citizens Advice (to find your nearest bureau), National Debtline (0808 808 4000) or the Consumer Credit Counselling Service (0800 138 1111).
A Natwest spokeswoman says: "We regularly conduct our own reviews of the MoneySense service and the Which? report does not reflect our experience. The MoneySense service has received excellent customer feedback.
"All our MoneySense advisers are chosen based on their customer-service focus. They receive training accredited by independent charity, the Consumer Credit Counselling Service, and, as Which? says, our advisers provide an invaluable service for thousands of consumers who are benefiting from it."