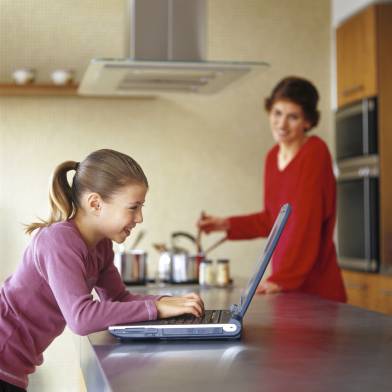 BT is upping the speed of its broadband service this summer without increasing charges, but only for a select portion of the UK.
While this is a boost for some heavy users, less than half of the country will benefit initially. Even with the accelerated speed, BT can still be beaten on price.
During July, 40% of BT households will see their speed jump from a maximum 8 Megabytes per second (Mbps) to a 20Mbps limit. By March 2010, BT hopes this will increase to 55%.
Even then, those homes may not get the full 20Mbs speed. It depends how close you live to the nearest BT exchange, how well-equipped the exchange is and how many people you share the exchange with.
The new top speed, where applicable, will only be available to new customers or existing users who sign-up for a new 12-month contract.
The company's cheapest broadband package, BT Total Broadband Option 1, costs £15.65 per month, plus £11.25 telephone line rental.
02 broadband, at 20Mbps, costs £14.68 per month, or £9.79 per month for 02 mobile customers, plus telephone line rental. Unlike the BT package above, you also get unlimited downloads.
Yet unless you're a heavy internet user who downloads music or watches online TV, speed of up to 8Mbps should be enough.
The cheapest broadband deal, offering up to 8Mbps, is £5.99 per month from Plusnet Value, plus telephone line rental.