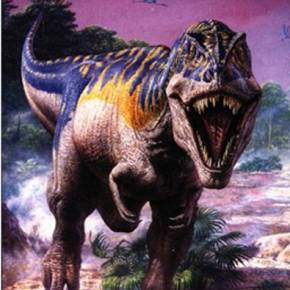 Millions of consumers stuck in dinosaur current accounts could each be squandering hundreds of pounds a year.
Many are wasting the opportunity to grab free cash or are allowing themselves to be hit by sky-high overdraft charges.
An MSE poll of over 22,000 MoneySavers, which closed today, shows one fifth of those sampled have over £2,500 in their account, meaning they are almost guaranteed to be missing out on vast sums in interest.
Someone with £10,000 in their current account could be squandering up to £500 a year before tax in interest.
Those in credit below the £2,500 mark who leave their money in old, decrepit accounts are also needlessly failing to take advantage of available rewards.
And that's even before you consider the fact many consumers needlessly pay a fee for their banking.
The quarter of consumers overdrawn could also be getting wacked with unnecessary charges.
Yet some accounts either pay you to join, offer generous in-credit interest rates or offer interest-free overdrafts. In contrast, others pay you absolutely nothing or charge sky-high fees.
You'll find the top providers in the Best Bank Accounts guide.
Survey results – those in credit
Some 20% are over £2,500 in credit. Even if they hold a decent account, virtually no current account beats the top savings accounts on balances over £2,500. Some 7% hold more than £10,000.


A massive 71% are in credit to some degree. Even then, the majority are unlikely to have their cash in a reward-paying account. An Abbey survey this month revealed 52% of respondents had not switched current accounts during the past decade.
Survey results – those overdrawn
Some 23% are overdrawn within their limit. Yet, considering the huge numbers who have never switched, many will be paying interest, despite the availability of interest-free overdraft accounts.


A smaller 5% say they are overdrawn outside their limit. WARNING! If you're in this category not only are you likely to be paying sky-high fees but you may also need to urgently review your finances. If hit with bank charges you may be able to reclaim them, as the Bank Charges guide explains.
The solution – for those in credit
There are three top accounts, depending on your circumstances:
Those earning over £23,000 a year who pay their salary in can get paid £100 by signing up to First Direct's 1st account.


Alliance & Leicester's (A&L) Premier Direct account pays 6% interest on balances up to £2,500 for a year (then 1%) if you earn over £6,050 a year and pay your salary in. That's a £150 before tax reward on the full £2,500, or a more realistic £75 before tax reward on a £1,250 average balance.


The Halifax and Bank of Scotland reward accounts pay £5 a month after basic rate tax if you deposit a minimum £14,700 salary, regardless of balance. While beaten by First Direct and A&L in year one, the £5 payment is ongoing.
If you keep more in your account than can be earned in interest, sweep that cash into a top-paying savings account. Newcastle Building Society pays a fixed 5% for five years, though 90 days' notice is required for withdrawals (it closes tomorrow, so hurry). On a £10,000 balance, you'll earn £500 in year one.
Alternatively, Ulster Bank pays 3.21% variable before tax for six months, while A&L and Birmingham Midshires both pay 3.15% variable before tax for a year with easy access. Full details in the Savings Accounts guide.
The solution – for those overdrawn
The A&L Premier account offers an up to £2,000 0% overdraft in year one (then 50p for each day overdrawn), plus the under-65s will get annual European travel insurance included. You'll need to meet its credit score criteria to get an overdraft.


If you're regularly over your agreed limit, do a budget to keep track of your money using the Budget Planner tool . If you're in dire straits, read the Debt Help guide.
Further reading/key links
Top accounts: Best Bank Accounts
Inflation-beating savings rates: Savings Accounts
Do a budget: Budget Planner