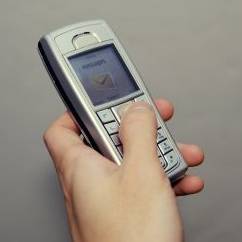 Tesco Mobile has launched what's believed to be the first so-called 'unlimited' tariff at £30 a month. However, it is far from unlimited, so don't believe the hype.
Yet the deal can be used as a haggling tool to help ANY mobile phone user, regardless of network, cap their monthly costs at £30.
What's the deal?
Despite being called 'unlimited', the major drawback is you only get £500 of UK use a month.
That may sound a lot, and will get you decent calls and texts limits, but high internet users could use up their allowance in a day and would then face mounting costs.
Plus, you won't get a new handset. You can cancel the contract with 30 days' notice.
Who's it good for?
In total, £500 gets you either at least 2,500 minutes to mobiles and landlines, 5,000 texts or 125 megabytes of data, or a combination of the trio. So high calls and texts users get a decent allowance.
For example, you could get 2,000 minutes and 1,000 texts for £30 a month.
You'll pay Tesco Mobile's standard pay-monthly charges for international calls from the UK and to use abroad.
If you plump for the tariff, as you don't get a new phone, read the Mobile Unlocking guide in case your existing handset does not accept Tesco sim cards.
Who's it bad for?
Regular mobile web surfers and general low users should be weary.
On the Tesco deal, mobile internet costs £4 per megabyte (Mb) on most new phones. Considering you only get £500 of use a month to cover calls, texts and internet, once you've used 125Mb, that's your allowance gone.
And a megabyte of data can sometimes be used up opening just one page. Go over 125Mb and you're then paying £4/Mb, plus standard calls and texts charges.
Low users can pay less than £10 a month for over 100 minutes and 300 texts (see the Cheap Mobiles guide), so should stay clear of the Tesco deal.
Do you pay over £30 a month?
Even if the package is not right for you, it's a good haggling tool, if you're a regular mobile user.
Just tell your network you plan to switch to Tesco and it may beat the deal if it wants to keep you. The Mobile Haggling guide explains the bartering process.
There are regular reports of huge haggling successes. One MoneySaver from London recently got her £75 a month tariff slashed to £25 a month and got a snazzy phone thrown in for free.
Martin Lewis, MoneySavingExpert.com creator, says: "This tariff is a great haggling tool, that should act as a wake up tool for any contract mobile user who regularly pays more than £30 a month.

"When you near the end of your existing deal, call it up and ask it to sever your price by matching the Tesco deal.
"If it refuses, threaten to leave and you'll be put through to the 'retentions' department, whose job is to keep you – and they've massively more discretion to do so."
Alternative packages
02's 'Simplicity' range is better value for web users. You won't get a new phone but for £29.38 a month, and with 30 days' notice, you'll get 1,200 minutes to mobiles and landlines, 2,400 texts and unlimited internet use.
If you can sign-up for 12 months, you get unlimited internet, plus 1,600 minutes and 3,200 texts. If you grab that deal via cashback website Quidco, you'll also earn £100.
Virgin Media has also launched an 'unlimited' package for its customers. It, too, is not an unlimited package but comes with a snazzy phone and offers much more generous alloances, but at a whopping £65 a month cost. You get up to 3,000 calls, 3,000 texts and 1 Gb (1,000 Mb) of internet data on an 18-month contract.
To find the best deal, use a comparison service such as Mobilephonechecker or Moneysupermarket.
Further reading/Key links
Cheap mobiles: www.moneysavingexpert.com/mobiles
Mobile haggling: www.moneysavingexpert.com/mobilehaggle
Unlock your phone: www.moneysavingexpert.com/unlocking