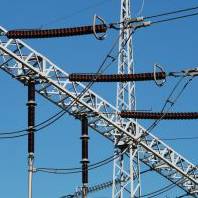 Scottish Power is automatically moving customers on its popular fixed rate deal that ends this month onto an expensive capped tariff with high exit fees for those who want out.
A high-spending household could be £270 a year worse off by lapsing onto the new deal (see the Is Your Capped Tariff Ending? guide).
Now is generally considered a bad time to switch to a fixed or capped energy tariff, unless you need the surety of set payments, as many experts expect prices to fall over the coming months.
And if you want to quit the deal after September, you'll have to pay up to £50 in fees.
Scottish Power is moving anyone on its Fixed Price Energy 2009 deal, that ends on 31 August, to the Capped Price Energy September 2010 offer that lasts a year.
The fixed price deal proved popular when it came out last summer, at a time when many were fixing or capping their energy costs.
The new deal customers will be locked into costs the same as the firm's standard monthly direct debit prices, but with the guarantee prices will not rise.
If the price of energy falls on the standard deal so too will the price of the capped offer.
Yet it is nevertheless pricey for many. Figures from price comparison site Energyhelpline.com, assuming current prices prevail, show:
A typical household with high consumption would pay £1,591 a year on the Scottish Power capped deal. This compares to £1,360 by switching to the cheapest possible tariff – a £231 difference.
When those figures are broken down regionally, the difference is most pronounced in Birmingham, where the Scottish Power capped deal is £270 more expensive (paying £1,614 rather than £1,344).
A medium-consumption household would pay, on average, £150 a year more under the Scottish Power deal.
Scottish Power will allow consumers to switch away from that deal fee-free until 30 September. Afterwards, gas customers will pay a £20 exit fee, electricity customers will pay £30, while those with both will pay the combined £50 charge.
If you don't want the new capped offer, be wary of switching away from Scottish Power too early, though, as you may be charged an exit fee before 31 August.
Anyone who signed-up for the original fixed priced deal was told by Scottish Power it could move them onto whatever deal it chose on expiry, though there was no firm indication customers could be locked-in.
'Outrageous'
Archna Luthra, MoneySavingExpert.com consumer products analyst, says: "This is an outrageous maneuver by Scottish Power to lock customers into a tariff.
"Not only does it discourage switching, capped tariffs are around 10% more expensive than the cheapest prices and it's stripping consumers of choice.
"While capping your tariff can offer surety if your finances are on the brink, industry insiders predict more energy rises this year are unlikely so there's little benefit."
Energy regulator Ofgem has called for power firms to cut prices to reflect the 50% drop in price they pay for power they've experienced over the past year.
Yet the price we pay for energy has fallen by no more than 10% in that time.
Price comparison site uSwitch.com has also mooted that price cuts could be on the way.
A Scottish Power spokesman says: "We have specifically developed a product that we feel is best suited to this customer group as it offers price security."
Fixed/capped danger
Many households fixed or capped their energy tariff last summer when prices were rocketing. Given most deals lasted a year, many are expiring now.
You're usually placed on your provider's standard tariff on expiry, not its cheap online version.
So, if your cap's ending soon, ensure you compare the price of your NEW deal with the best alternative on the market and switch, if necessary.
But don't switch until your deal has ended if there is an exit fee.
Further reading/Key links
Capped tariff ending soon? www.moneysavingexpert.com/cappedenergy
Slash energy costs: www.moneysavingexpert.com/energy