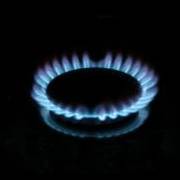 There are hopes energy prices could soon fall, following British Gas Residential's announcement today of an 80% profits increase for the first half of 2009.
Price comparison website uSwitch.com says the firm is in a good position to become the country's cheapest supplier after recording profits of £299 million.
Rather than holding out for price cuts, households should ensure they are on the cheapest-possible tariff by using a price comparison service (see the Cheap Gas & Electricity guide).
If British Gas cuts prices, it could spark a price war. The firm has already reduced gas and electricity prices this year by 10%, more than any other power firm.
Npower and EDF have both introduced gas and electricity tariffs described as good value by comparison sites over the past two weeks.
However, the price power firms pay for energy has fallen by around 50% since their peak last year, yet cuts for households have been far lower, promoting fury from consumer groups.
Ann Robinson, from uSwitch, says: "This increase in profits can only be a good thing for British Gas customers. The results should hopefully give customers the peace of mind they are unlikely to have a price increase for some time, and may even benefit from a further price cut.
"British Gas is in a strong position to fight back and reclaim the spot as Britain's cheapest supplier."
A British Gas spokeswoman says: "We can't give any commitment to cutting prices but our aim is to do what we can."
Further reading/Key links
Slash energy costs: www.moneysavingexpert.com/energy/
Centrica (British Gas's owner) results: Centrica